Apple has launched the Apple One service bundles as confirmed in early rumors. The subscription comes in three bundles: Individual, Family, and Premier.
As the rumors suggested, the Apple One bundles will save you $6 per month in the Individual plan, 8$ per month on the Family plan, and a $25 on the Premier plan.
The Individual and Family bundles will come with Apple Music, Apple TV+, Apple Arcade subscriptions, and 50GB of storage space on iCloud. The Premier bundle will add Apple News+, Apple Fitness+, and 2TB of iCloud Drive space to the mix.
Apple One Apps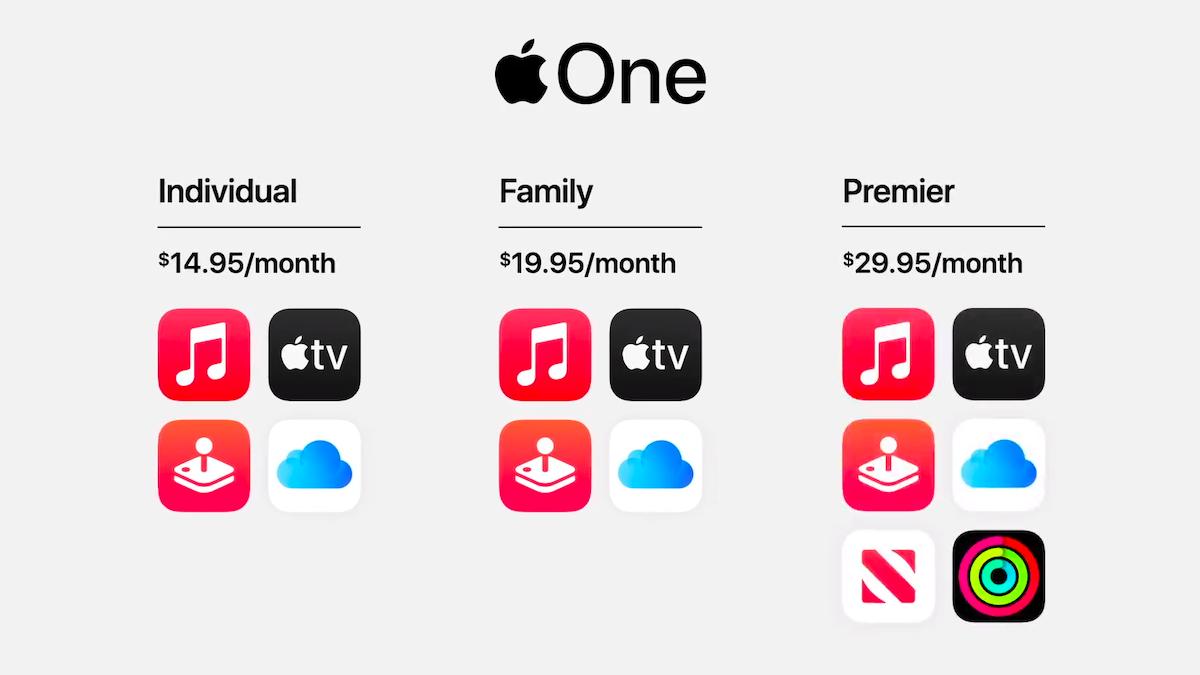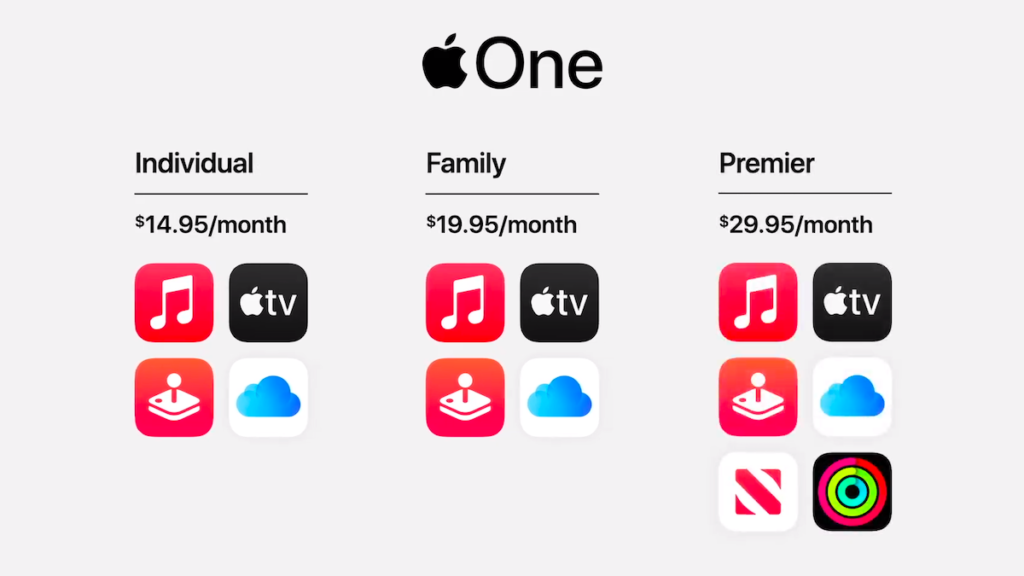 The Apple One Bundle will give you access to premium iCloud Drive storage among other Apple services. Apple Music with its 70 million tracks and daily updates is included in the bundle. You also get Apple TV+, Apple Arcade with over 100 games across the iPhone, iPad, Mac, and Apple TV, with no ads or in-app purchases.
50GB of iCloud Drive space is included in the individual and family plans, and the premier plan offers 2TB iCloud drive space. The premier plan also gets you the subscription to Apple News+.
Pricing and Availability
The individual subscription for Apple One is priced at $14.95 per month. The Family subscription, priced at $19.95 can be shared among up to six family members. Coming to the Premier subscription, it is priced at $29.95 and can also be shared among up to six family members.
Apple One Individual and Family plans will be available in over 100 countries around the world. The Premier plan will be available in Australia, Canada, the UK, and the USA, as Apple News+ is available there. The Apple Fitness+ subscription also remains part of the Premier bundle.