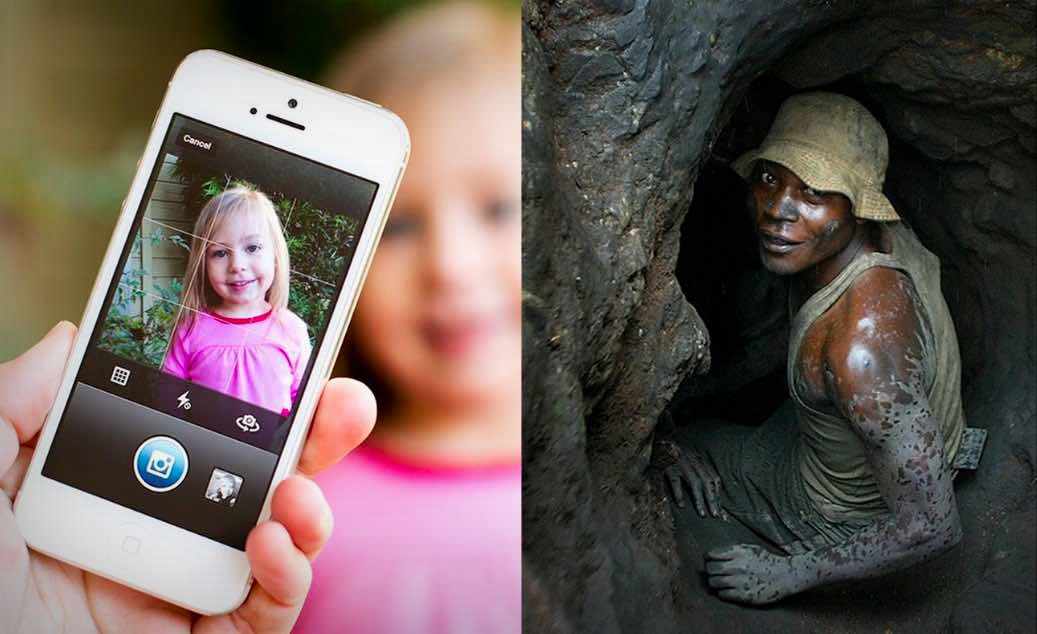 Short Bytes: In the past, tech giants like Apple and Samsung have been accused of using child labor in their Asian facilities. In a recent revelation that concerns the Democratic Republic of Congo, human-rights organization Amnesty International has published a shocking report. It states that tech companies use batteries made with cobalt from the suppliers that employ child labor, some as young as 7-years.
T
here's a good chance that cobalt in the batteries of your smartphone has its roots in the Democratic Republic of Congo, where children work in the dark cobalt mines. This shocking fact was revealed in a
report
published by Amnesty International report on Tuesday.
This report accuses tech companies like Apple, Microsoft, LG, Samsung, Sony, Lenovo, and automobile makers VW, Mercedes and others of using cobalt from the suppliers that employ child labor, some as young as 7-years.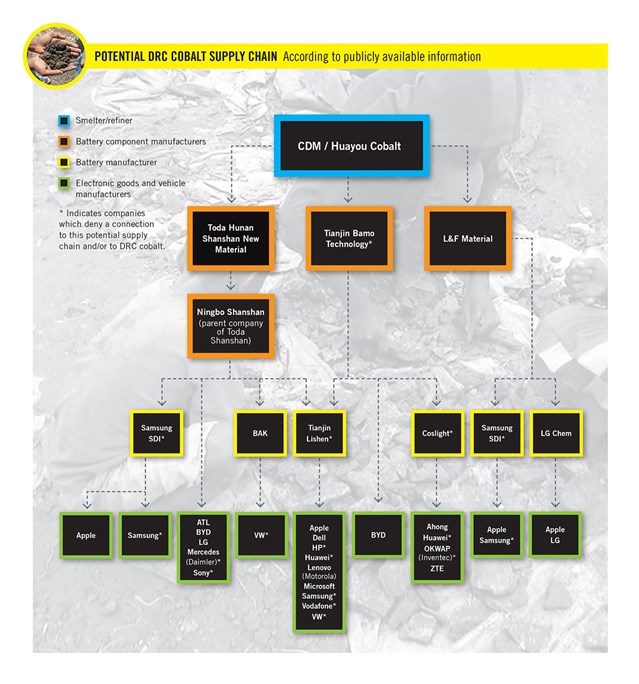 This report from the organization focuses on Democratic Republic of Congo — the source of 50 percent cobalt which is used heavily in li-ion batteries. Mineral from the mines of this African countries are bought by larger mineral firms that process the ore.
As the next step, these companies sell cobalt to the companies in South Korea and China where it's used in battery production. This human-rights organization, working with Africa Resources Watch claims the tech giants ultimately use these batteries in their smartphones.
The glamorous shop displays and marketing of state of the art technologies are a stark contrast to the children carrying bags of rocks, and miners in narrow manmade tunnels risking permanent lung damage.Mark Dummett, Business & Human Rights Researcher at Amnesty International
Notably, it's not the first time. In the past, Samsung and Apple have faced flak over the use and exploitation of underage workers in their Asian facilities.
The Amnesty Internation report claims that as many as 40,000 children work in the cobalt mines of the African country.
The organization interviewed children who told that they work for up to 12 hours a day and earn $1 in the process. On the other hand, these companies rake about total $125 billion global profits.
I would spend 24 hours down in the tunnels. I arrived in the morning and would leave the following morning.Paul, 14-year-old orphan and cobalt miner
Note: These big companies sell their phones and cars to millions but rarely care about their social responsibilities. fossBytes urges you to put pressure on your cell phone manufacturer and ask them to clarify this situation.
Apart from this issue of child labor, mining in Africa has provoked multiple conflicts. Also known as 'blood minerals', these resources have given rise to a US law in 2014 that obliged firms listed in the States to inform its regulators if they use such raw materials obtained from African countries. In the past, other reports similar to Amnesty Internation have indicated that the tech companies are neglecting this law.
Voice your opinions about the situation in the comments section below.