After much wait and speculation, Apple has finally launched its most powerful Mac, the Mac Pro. The new 'cheese grater' look is here to replace the 2013's 'trash can' Mac Pro, which wasn't well-received by pro customers of the company.
With the new Mac Pro, Apple has returned to the basics in a big manner. The whole machine is based to reflect the increasing demand to add the much-needed flexibility and modularity to this machine built for ultimate performance.
According to Phil Schiller, Apple's senior VP of marketing, Mac Pro is designed for users who need to get an extreme performance from a system that's expandable and configurable. The statement makes sense as Apple has delivered up to 28-core Intel Xeon processor, mammoth system memory of up to 1.5TB configuration, and eight PCIe expansion slots.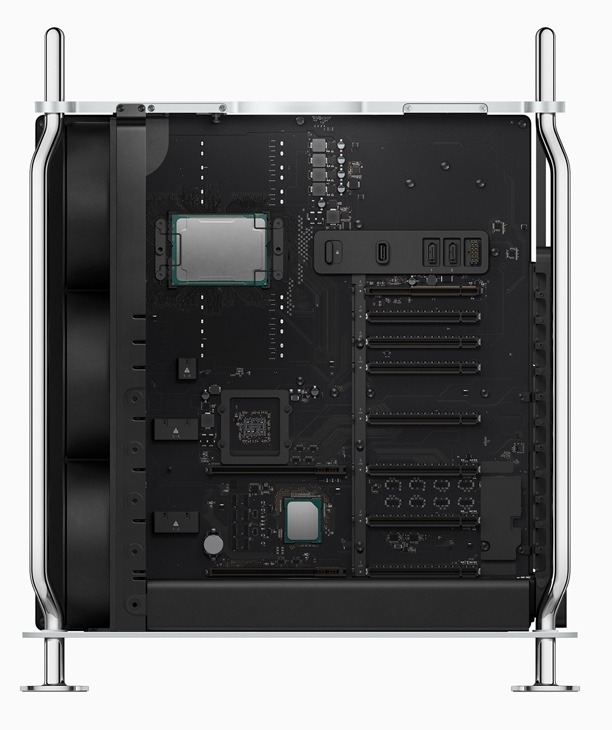 On the graphics front, you have the option to get the device loaded with Radeon Pro Vega 2 or Radeon Pro Vega 2 Duo. You also have the option to push the final number to 4 GPUs, which makes it the most powerful graphics machine available, according to Apple.
Mac Pro also brings along Apple's own accelerator card called Afterburner. This programmable ASIC has the power to decode up to 6.3 billion pixels per second. It also results in the decoding of 3 ProRes RAW video streams.
The base model of the new Mac Pro will cost $5,999 and it'll arrive this fall.