iPhone Xr is the most interesting of the three iPhone models announced by Apple tonight. The 6.1 inches iPhone model is dubbed as the successor to iPhone 8. The major difference between the other two models and iPhone Xr is the screen size which is 6.1-inch and single rear camera.
Apple iPhone Xr is also powered by A12 Bionic chip just like iPhone Xs and iPhone Xs Max. Dual sim feature has also been added in iPhone Xr which is a really handy feature for users belonging to countries like China and India.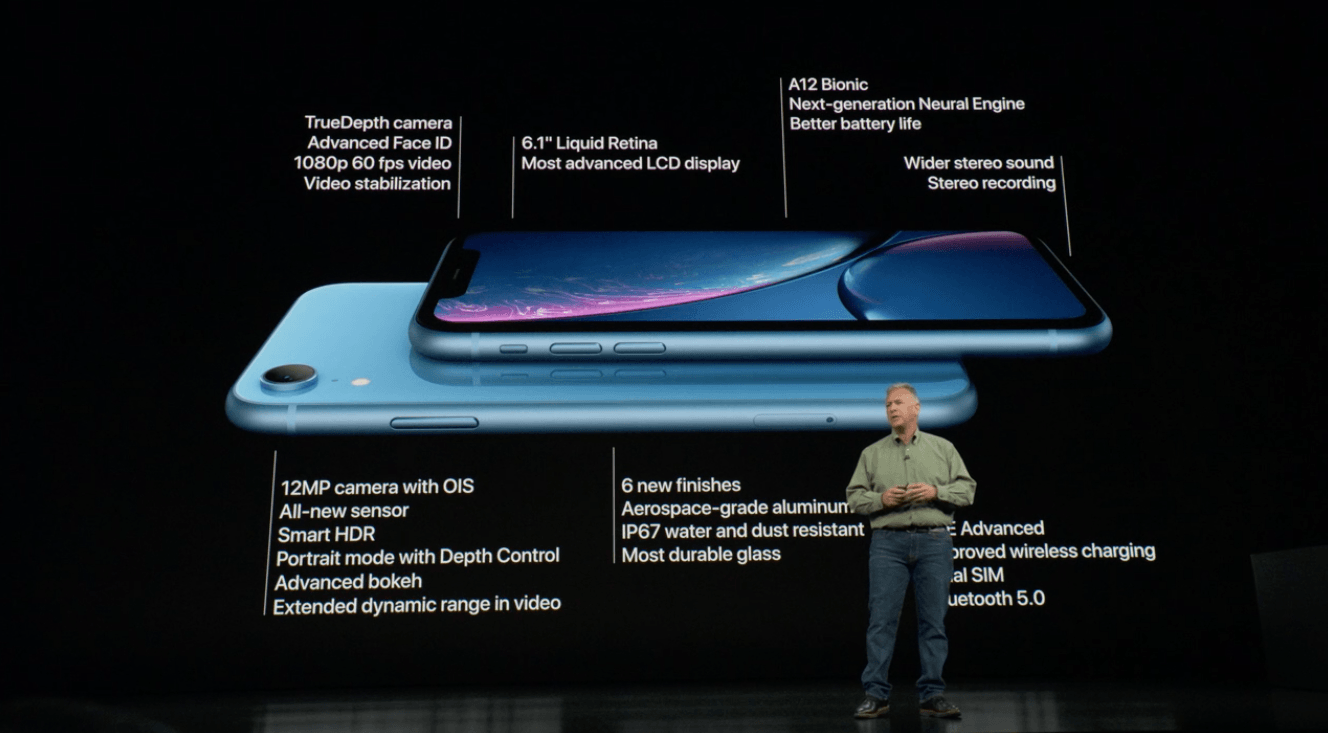 The rear camera is equipped with a single 12 MP wide-angle camera, unlike the other models that have two mounted cameras.
Other notable features are wider stereo sound, stereo recording, and advanced FaceID.
iPhone Xr is priced at $749 which is relatively less as compared to the $999 for iPhone Xs and $1,099 for iPhone Xs Max.