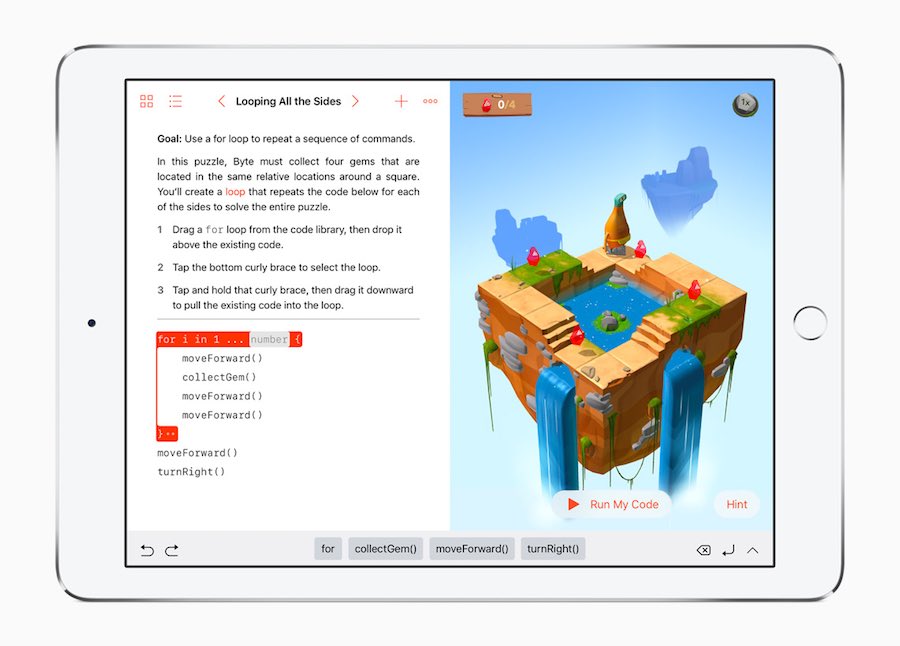 Short Bytes: Apple has finally released its free programming app Swift Playgrounds. This app is available for free on compatible iPads running iOS 10 operating system. Swift Playground aims to teach programming from the scratch by turning the concepts into real-world situations and examples.
A
pple's programming app,
Swift Playgrounds
, has been released on the App Store. This was first demonstrated during WWDC 2016. It's a coding app that aims to make learning programming a fun process.
Apart from Swift Playgrounds app, Apple has also launched iOS 10 for compatible iPhones, iPads, and iPods, tvOS 10 for Apple TV, and watchOS 3 for Apple Watch.
Coming back to Swift Playgrounds app, it's an app designed to target the young learners and help them begin coding at a younger age. And, here's the best part–Swift Playgrounds is free.
In its announcement, Apple calls Playgrounds an "innovative new iPad app." The app turns the coding concepts into the real life situations with the help of interactive interface. It allows one to start learning Swift, Apple's open source programming language that's taking the developers by storm, from the scratch.
Swift Playgrounds is even suitable for students who don't have any prior programming experience. But, this doesn't mean that it's not powerful enough for skilled programmers who wish to express their creativity using Swift.
Apart from launching an app, Apple is also targeting the schools. More than 100 schools have already partnered with the company to add Swift Playgrounds to their fall curriculum.
The app comes with programming lessons that come in the form of challenges and puzzles to guide the on-screen characters through a graphical world. It also features built-in templates that one can modify to build their own customized programs.
That's not all. Users can seamlessly port the projects to Xcode and turn the Swift code into full-fledged iOS and Mac applications.
Swift Playgrounds in available in the App Store. It's compatible with all iPad Air and iPad Pro models and iPad mini 2 and later running iOS 10. For more information and download, you can visit Apple's website.
Did you find this article helpful? Don't forget to drop your feedback in the comments section below.