It's no secret that billionaire Warren Buffett holds a considerable number of shares in Apple. At Berkshire Hathaway's (a Warren Buffett-owned company) annual meeting, Tim Cook made a surprise appearance and launched a game featuring the billionaire.
Apple's launch of Warren Buffett's Paper Wizard game is special as the company has launched a game after a decade. The last time the iPhone maker launched a game was way back in 2008 when it announced Texas Hold'em along with the launch of the App Store.
Tim Cook said he was "thrilled" that Warren Buffett is an investor in Apple. Buffett recently made a major investment in the iPhone maker company. This comes at a time when Apple is witnessing a decline in hardware sales and is looking forward to chalking out a new path by diverting its attention towards subscription-based services.
The game is a gesture to thank Buffett for his efforts. Warren Buffett's Paper Wizard is similar to the classic Paperboy game. In the game, you need to toss papers and score "Warren Bucks" with your delivery skills.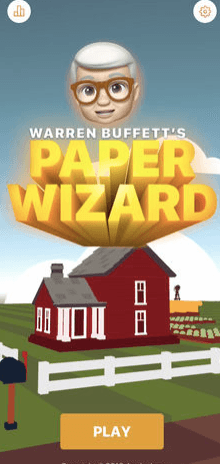 The title represents Buffett's struggle in his childhood days. He used to work as a paperboy to make ends meet.
You can download Warren Buffett's Paper Wizard from the App Store for free.