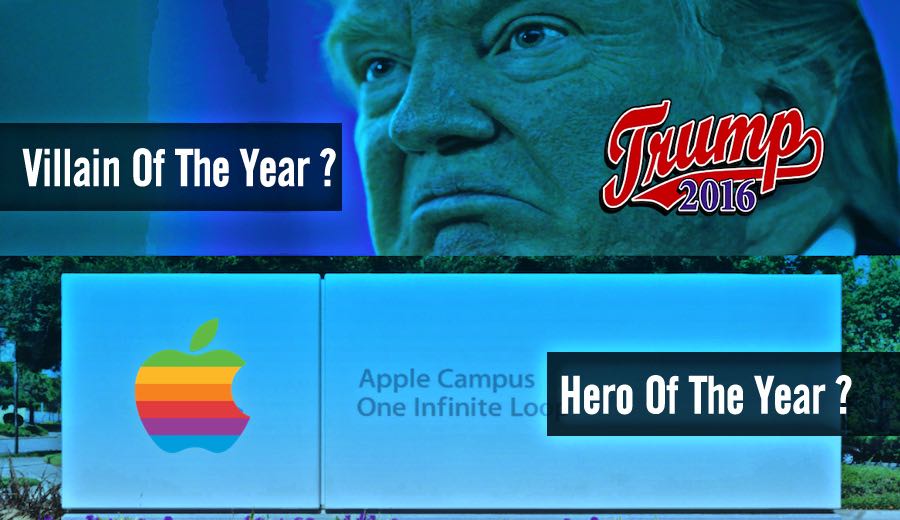 Short Bytes: Apple has been nominated for the Internet Hero of the Year award at the 2016 edition of UK Internet Industry Awards. In the Internet Villain of the Year section, unsurprisingly, Donald Trump has been nominated. The winners of the awards will be announced on July 7.
A
t the 2016 UK Internet Industry Awards, technology giant Apple has been nominated for the internet hero of the year. On the other hand, Donald Trump is nominated for the villain of the year.
These nominations are based on public suggestions that were shortlisted by the ISPA Council.
While Apple has earned this nomination for its public battle against the FBI in San Bernardino shooting case, Donald Trump got the same for his lack of understanding at how things work on the web.
While last year's shortlist of villains–ultimately won by UK home secretary Theresa May–consisted mainly of UK politicians, this year overseas players are more prominent.
Apart from Donald Trump, the other key names in the villain list are Mossack Fonseca (the law firm associated of the Panama Papers), copyright enforcer TCYK LLP, and the FBI for forcing Apple to create a backdoor in its iOS operating system.
While the American names dominate the villain shortlist, Apple is accompanied by three British MPs in the hero section.
Jo Cherry, Keir Stamers and Nicola Blackwood–all three MPs have campaigned to ensure better privacy rights and improve the Investigatory Powers Bill.
"These nominations, many from the public, reflect the importance of privacy, cybersecurity and great broadband and the work many MPs have done scrutinizing the Investigatory Powers Bill," ISPA secretary general Nicholas Lansman said.
The winners of this award will be announced in London at a ceremony on July 7.
Did you find this article interesting? Don't forget to drop your feedback in the comments section below.
Also Read: 10 Interesting Facts About The Internet