After Samsung published 10 new patents recently for their scrollable form factor, Apple yet again won a patent for a keyboard-less MacBook. Today the U.S Patent and Trademark Office officially granted Apple a patent that eliminates a physical keyboard and trackpad.
Although hard to grasp but whole empty space will be utilized in many different ways. Turns out Apple might be planning a MacBook with a reconfigurable and customizable surface in the future. According to a report by Patently Apple, users would be free to configure the interface of their MacBook to work for them.
They can add a numeric pad or a giant gamepad and place them anywhere on the MacBook surface grid. Apple's innovation by making the multi-touch iPhone was groundbreaking and this future MacBook can also completely reinvent notebooks.
How will the patented device work?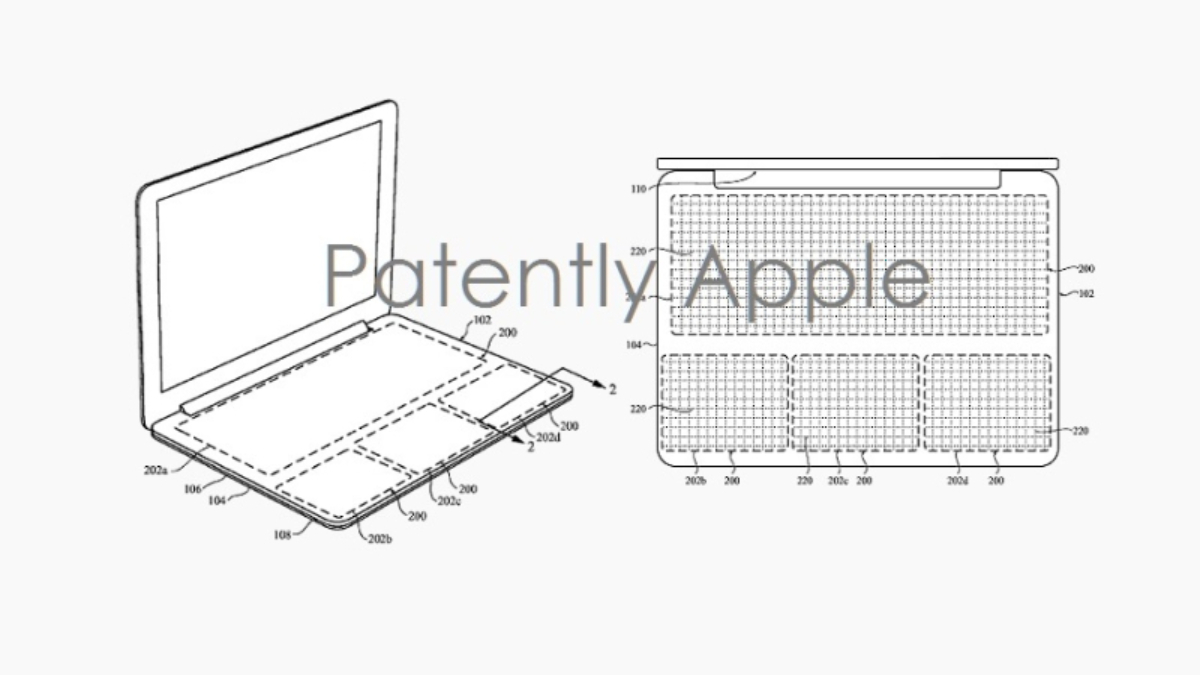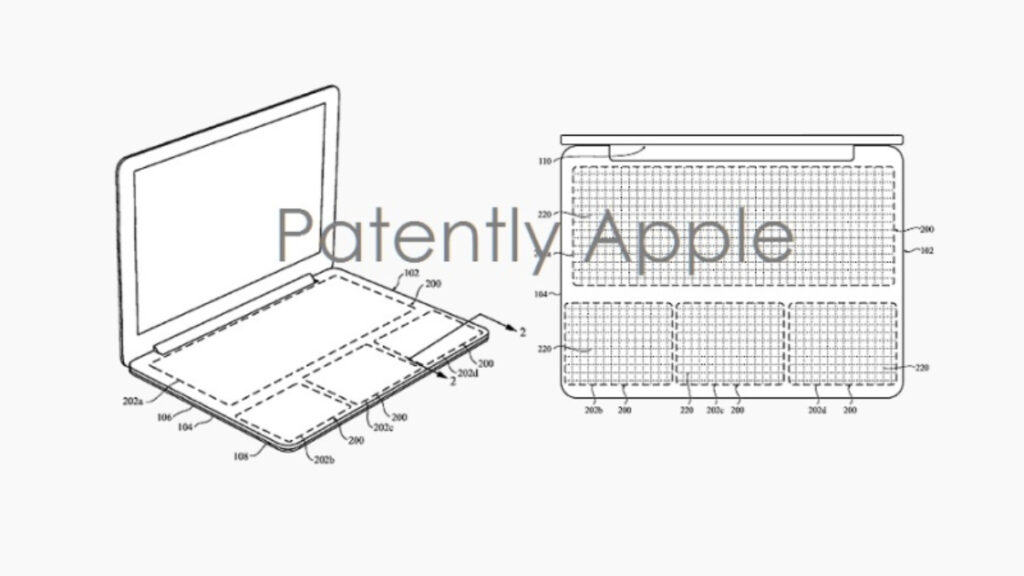 Firstly, The device may utilize a single input structure for it to form a number of distinct input devices. The other case may be that it can include a number of input structures for forming distinct input devices. Hence a user can move an input device within the casing according to their preference.
In the image, we can see a standard MacBook with a non-standard numeric keypad added by the user it gives us a general idea of how reconfigurable the whole unit would be.
You can also see a configurable, force-sensitive input structure in a second operational mode including a trackpad and the node key.
Some of the patent claims in Apple's granted patent are:
Patent claim 14: it says it can be configured to detect a gesture applied to the contact layer, and responding to the detected gesture, it can change at least one size or a shape of a displayed boundary of the second input area.
Patent claim 16: it says, the first set of keys defines a keyboard; the second set of keys defines a number pad; each of the respected keys in both the sets will be illuminated.
What do you think of this new modular design of a MacBook? would you like to use it in the future? Comment below