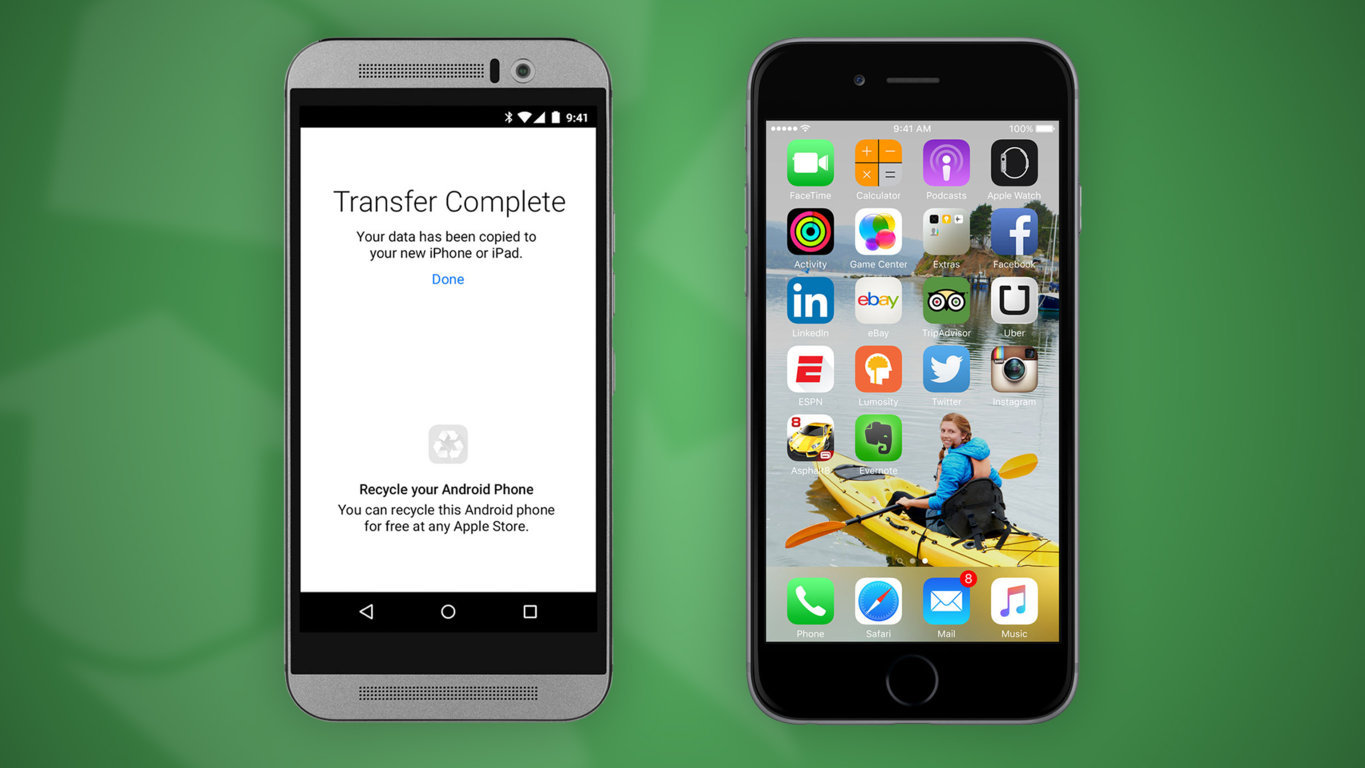 Short Bytes: With the iOS 9 launch, Apple has released its first Android app "Move to iOS". This app allows you to move to iOS by migrating all your Android contacts, data, texts etc. However, Android fans are slamming the app in Google Play Store by bombarding it with 1-star reviews.
Y
esterday
iOS 9 was released worldwide
and people have been downloading the upgrade on their devices in large numbers. You can either download the new iOS version using
simple OTA update
, or use
iTunes to upgrade your iOS devices
. With iOS 9, Apple has brought some
great features for the iOS users

.
Along the similar lines, Apple has also released its first app for Android- and Android fanboys aren't amused by the idea.
The Android app Move to iOS could be used by Android smartphone users to transfer their data from Android phones to new devices running iOS 9. This app aims to improve the Android to iPhone switching easier. Move to iOS app will move all your contacts, texts, pictures and videos, accounts, calendars, bookmarks and events from your old phone to the new one. However, the apps purchased in Google Play Store won't be benefitted here. This app is compatible with Android 4.0 and above.
Everything sounds fine, but Android fans are slamming the app in Google Play Store by bombarding it with 1-star reviews and they are offended.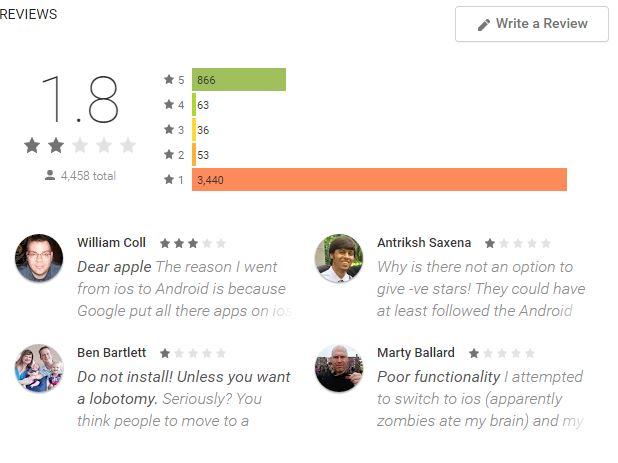 One angry user writes and calls Apple the next BlackBerry:
"I'd rather be shot in the face Then switch to a closed, controlled environment. Apple will be the next BlackBerry in a few years. If you use this app, then you deserve to pay more and get less. Apple would never allow this on their communist environment. Google is too accommodating to isheep."
Another Android user is offended as Apple didn't even bother to make the app using Material Design:
"Why is there not an option to give -ve stars! They could have at least followed the Android design patterns. I hope this app gets kicked out of the Play Store soon. #HatedIt."
Some users also wrote funny responses claiming that this app has life-changing capabilities:
"This app made me a better person. I installed this app in the hope of experiencing just a taste of the splendour that iPhone users so regularly talk about. The moment this app had installed, I realised I was better than everyone else and perpetually right."
Right now, the Move to iOS app is rated 1.8 out of 5 at Play Store. Try it out.