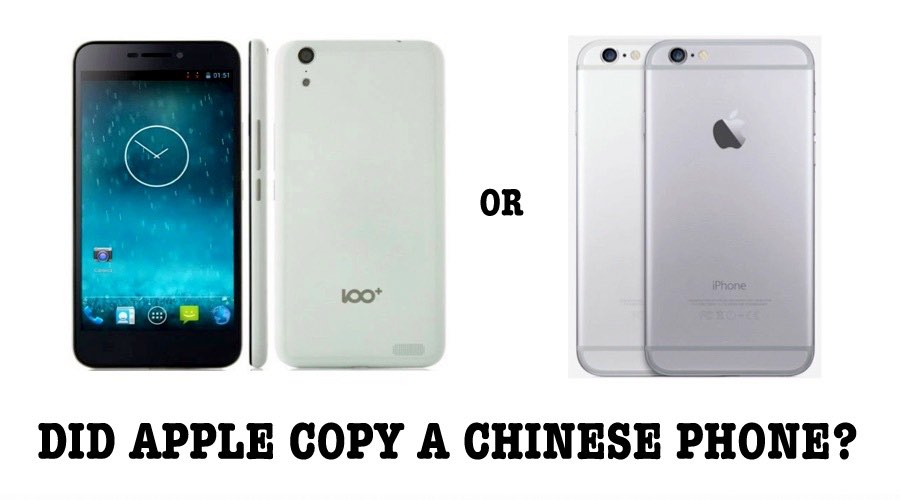 Short Bytes: Beijing Intellectual Property Office has ruled that Apple has copied the design of iPhone 6 from an unknown Chinese smartphone 100C. Apple and its Chinese distributors have appealed in higher court to overrule the order that asked them to stop the sales of iPhone 6 in China.
C
hina is a tough playground for the overseas companies and Apple is not an exception in this case. While the company's iTunes Movies and iBooks Store continue to face ban in the country, a local court ruling is here to cause more trouble for Tim Cook.
Apple has been accused of ripping off the design on an unknown Chinese company Bali's "100C" smartphone.
The Intellectual Property Office at Beijing has even ruled in 100C's favor and asked Apple to stop selling iPhone 6 and iPhone 6 Plus in Beijing.
The local court has stated the reason that Chinese buyers won't be able to tell the differences between 100C and Apple's iPhone 6.
This case sounds strange as usually its the other way around when Apple accuses the Android smartphone OEMs of ripping off iPhone's designs.
While Bali managed to secure an order to keep the iPhone units off the market with an injunction, Apple and its Chinese distributors have filed an appeal in the higher courts.
This appeal has allowed Apple to continue selling the devices in China till the higher court makes some final decision.
While people might find Bali's claims hard to believe, they are enough to trouble Apple. If you are aware of Apple's past face-offs with Chinese courts, you might be knowing that Apple needs great luck to win this battle.
Did you find this article helpful? Don't forget to drop your feedback in the comments section below.
Also Read: Fake Apple Stores In China, Even Employees Don't Know the Reality