Apple has officially banned cryptocurrency mining apps from its App Store for iOS and MacOS platforms. In newly updated App Store Review Guidelines, Apple has explicitly mentioned that "Apps may not mine for cryptocurrencies unless the processing is performed off device (e.g. cloud-based mining)".
It is not the first time that Apple has disallowed cryptocurrency mining applications. In March this year, Cupertino based company removed "Calendar 2" app from Mac App Store after its premium version started mining cryptocurrency in exchange for additional features.
In a bid to stop app developers from integrating any crypto-mining feature in apps submitted on the App Store, Apple has updated its review guidelines. The guidelines, now, have a dedicated section for cryptocurrencies which states rules regarding cryptocurrency storage in wallets, cryptocurrency futures trading, and cryptocurrency mining.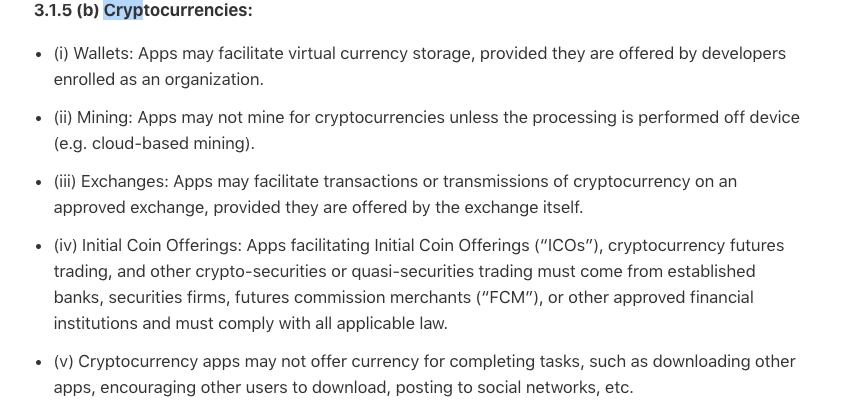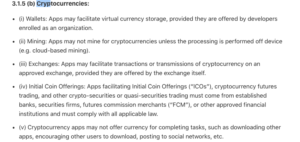 How does Cryptocurrency Mining Apps Affect Your Device?
Cryptojacking is a new form of cyber attack where an attacker uses the processing power of the target device to mine virtual currency without the knowledge of the user. This excessive use of resources slows down the device and also effects battery life negatively.
However, using a smartphone for mining cryptocurrency isn't a viable process as most smartphones lack a powerful GPU. So, even if a legitimate app mines crypto coins with user permission, it degrades the device performance.
Apple isn't the first company to take strict steps to ban cryptojacking. Earlier, Google also banned extensions in Chrome browser that involved in crypto-mining.
With this step, it would be interesting to see the number of existing applications that will be banned from the App Store.