The Apple Arcade price has finally been unveiled. The Arcade gaming subscription service is priced at $4.99 per month and it will be available on the App Store on iOS 13 devices starting September 19, 2019.
Along with the service, Apple also announced a bunch of new games coming to the Arcade gaming subscription service upon launch.
Phil Schiller, Apple Senior Vice President of World Wide Marketing, said that all the new Apple-exclusive titles are a "perfect complement to the App Store's existing massive catalog of games."
Every game in the Arcade subscription is going to be loved by people of all ages. The games will be without any ads or additional purchases and they will meet "Apple's high privacy standards."
All Apple Exclusive games will remain available only on iOS 13 devices. No other platform will be able to play the upcoming Apple Arcade games.
Studios like Capcom, Annapurna Interactive, and Konami showcased their upcoming games on the Arcade gaming service.
Apple Arcade is coming to the App store on Macbook, Apple TV, iPhone, and iPad. Apple also announced that every month new Apple-exclusive games will be added to the Arcade gaming subscription service.
There will be more than 100 games available at the time of the launch. Apple will also offer a month-long trial subscription for the Arcade service.
The Apple Arcade service will also be sharable with up to 6 family members, which brings the cost of the service down to less than $1/per member each month.
The games catalog will include all kinds of games including RPGs, puzzle games, action-adventure games, and a lot more.
Considering most users will play these games on an iPad or an iPhone, the touch controls will be very optimized for the same.
The Apple Arcade subscription will automatically renew unless the service is canceled before the trial period ends.
Unlike Google Stadia, subscribers of Apple Arcade will be able to download their games onto their devices. This will allow them to play games even when there's no internet connection.
Apple Unveils Arcade Pricing And Games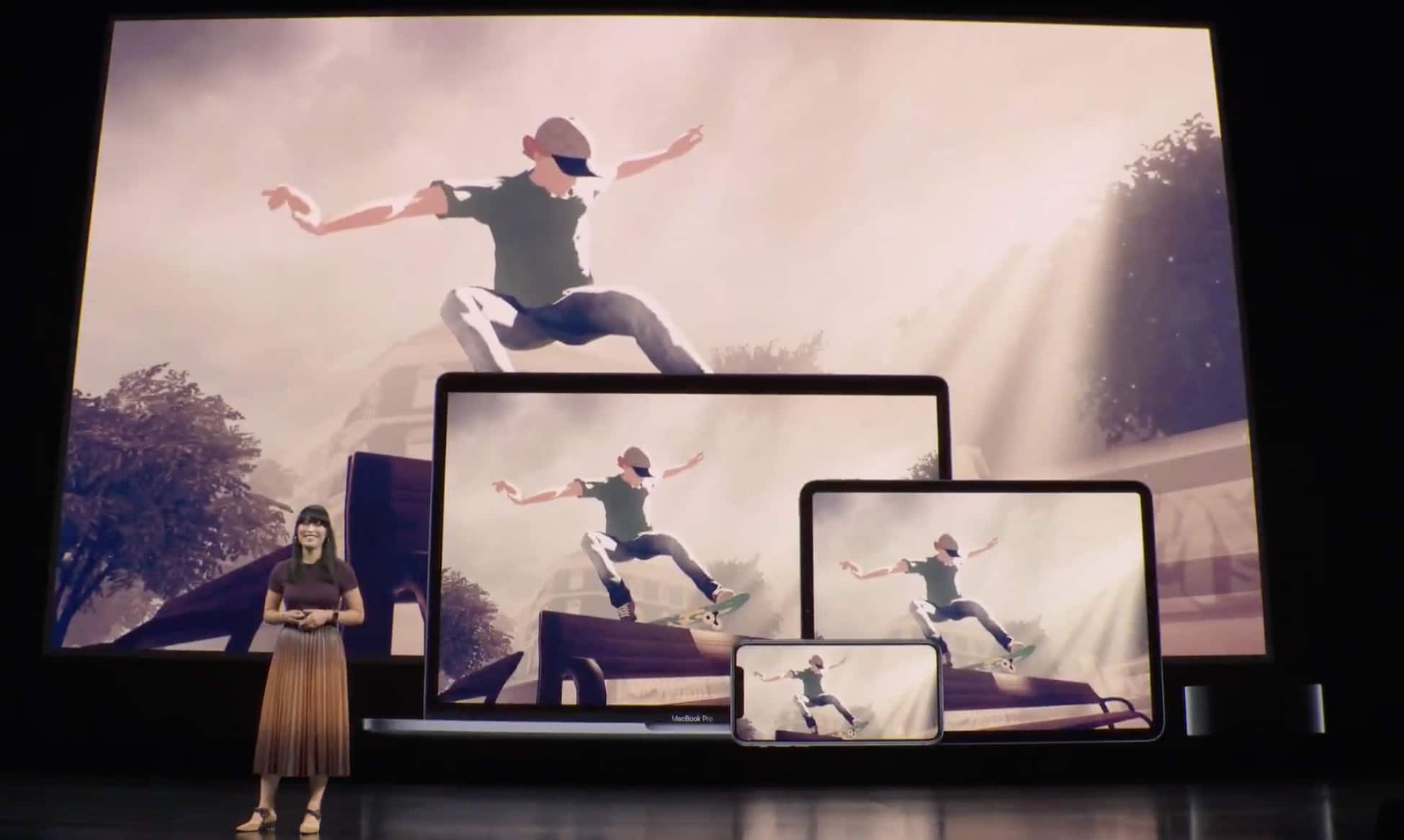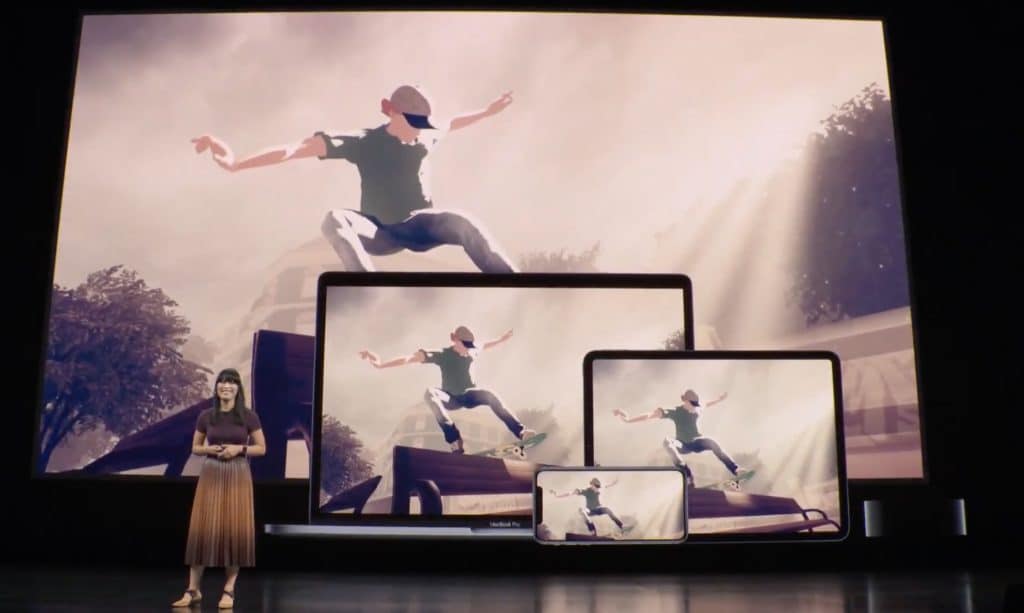 All the games showcased during the presentation were touch-based games played on an iPad Pro, which again begs the question of their playability on a Macbook Keyboard.
The first game was showcased by Benjamin Kinney, Brand Manager from Konami. He showcased the studio's new game for the Apple Arcade called Frogger in Toy Town.
The game puts you in the shoes of a jumping frog who has to transverse different stages filled with obstacles and gather small frogs and several collectibles. The game employed some impressive physics with the platform shaking as the frogger landed on them.
The visuals of the game looked quite nice and it ran smoothly on the iPad Pro.
The second game was showcased by Peter Fabiano, a Producer at Capcom. For the uninitiated, Capcom is famous for games like Resident Evil and Tekken, hence expectations are high from their upcoming game Shinsekai.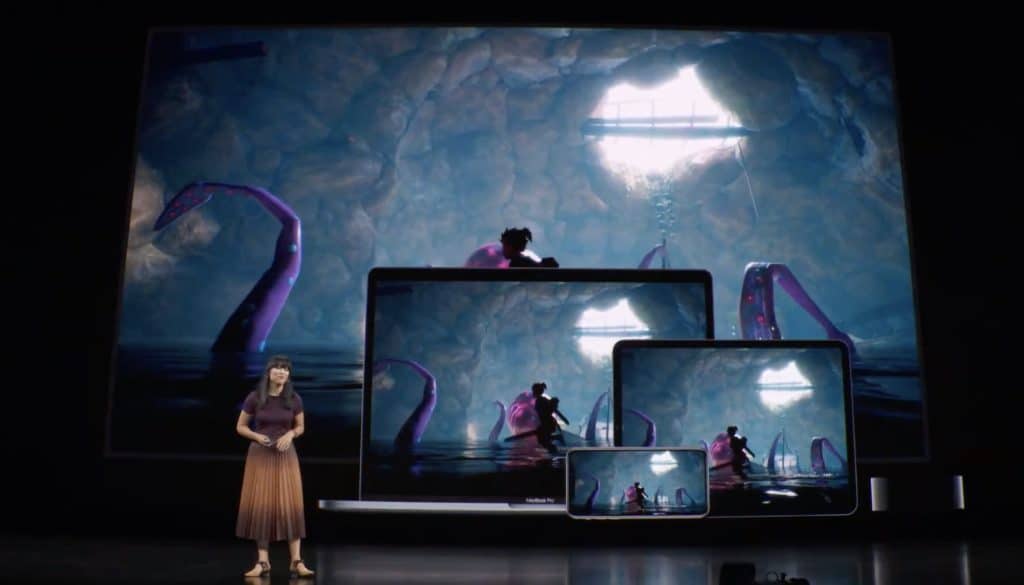 It is an underwater world based gameplay where a player takes control of a surviving diver who has to battle several sea creatures. Before the gameplay reveal, the presenter claimed that Capcom is bringing console-level graphics to the mobile platform.
And after looking at the gameplay, I am quite impressed. The game will play more smoothly on the iPad Pro, courtesy of its powerful GPU equivalent to an Nvidia GTX 750 Ti.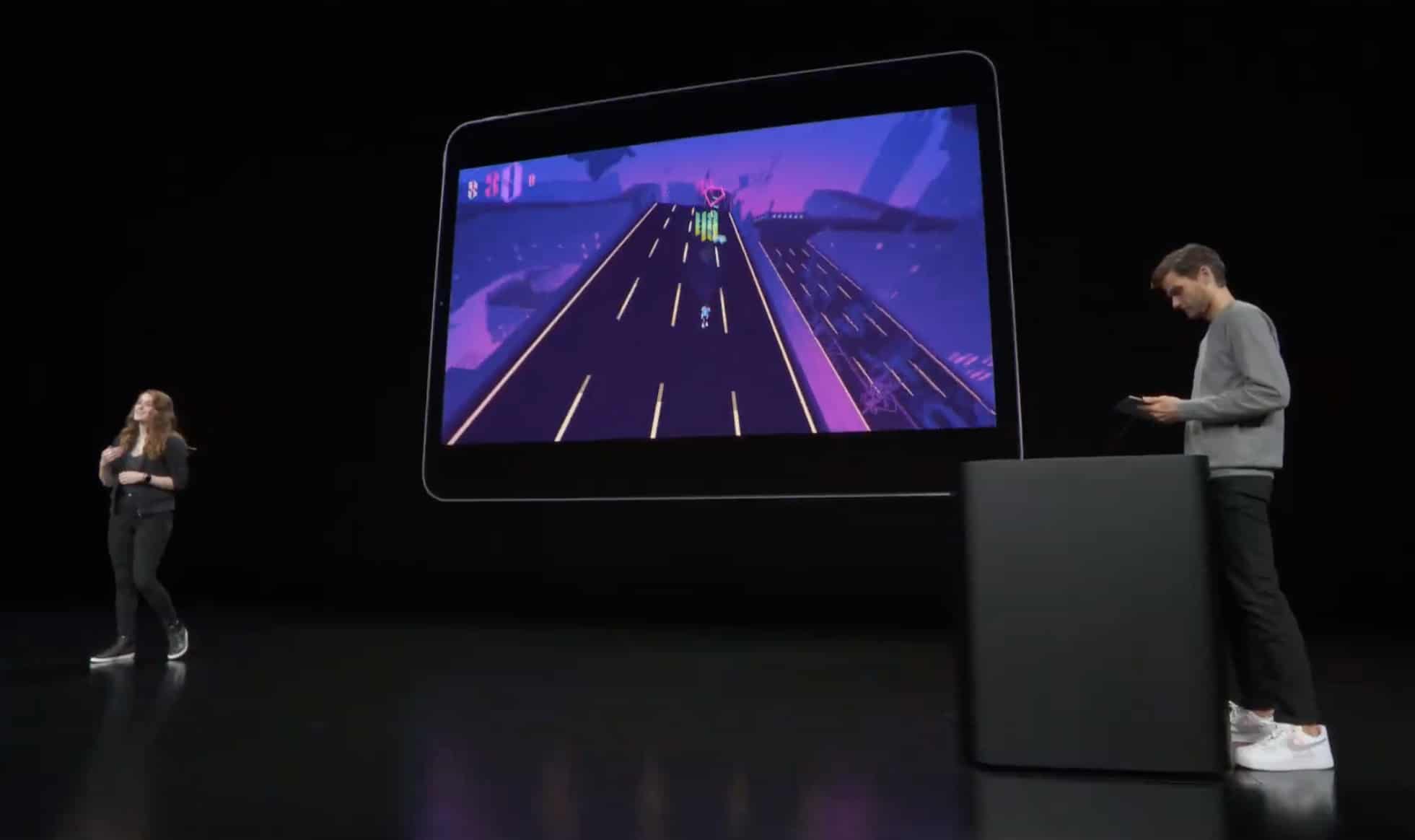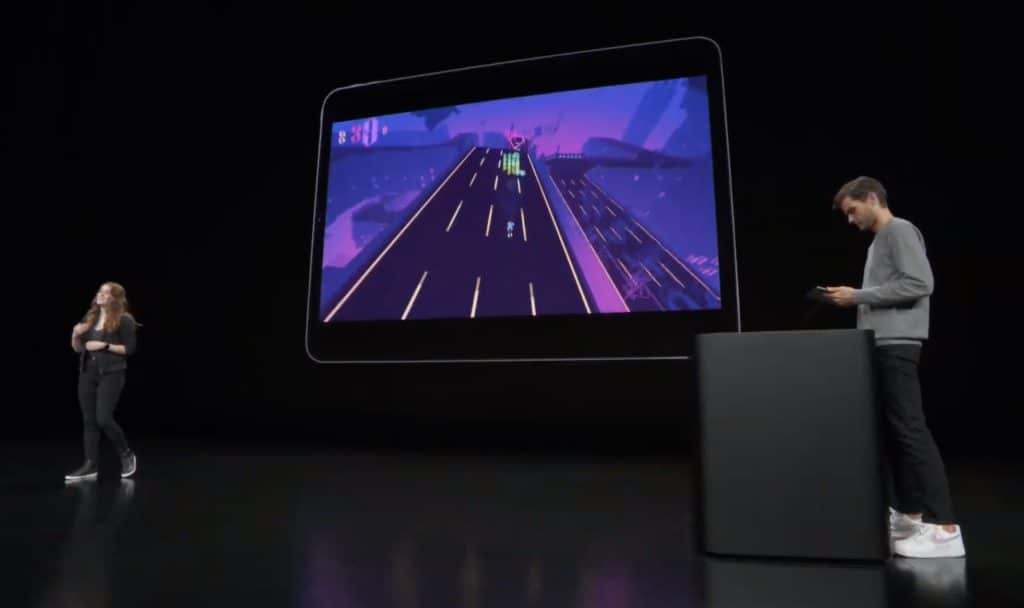 The third game is Sayonara Wild Hearts was a music-synced fast-paced platformer/racer. It's quite different from the usual crop of games we're used to. It features a protagonist and a continuously changing camera perspective. Meaning one minute your player will be on the bike and you'll be in the racing mode, the next minute the camera angle will change delivering a different style of gameplay.
Other Apple-exclusive games include Rayman Mini, Skate City, Sneaky Sasquatch, Super Impossible Road and several more. The Apple Arcade Price is quite competitive when you consider the prices of other monthly subscription services like PS Plus at $60/year and Xbox Game Pass Ultimate at $180/year. However, both of these services offer high-quality console games, multiplayer gaming, and exclusive deals, whereas Apple Arcade is mostly about mobile games.
Apple Arcade Coming On September 19 To App Store
With the Apple Arcade Price at $4.99/month and the ability to share a subscription with up to 6 people, this officially makes it the most affordable Apple service ever. I will so far as to say, this is the most affordable gaming service of all time.
Only a few games were announced during this event, and Apple already has several new games in the lineup for its Arcade gaming service.
I am particularly excited about OceanHorn 2 and Pathless. Stay tuned with us as we will bring you all the details about the Apple Aracde gaming service when it launches this month.