The Apple Arcade Competitor Google Play Pass is coming soon. Google made the announcement via a tweet at 3:15 AM IST on September 10, 2019.
After yesterday's event from Apple, Google is ready to take up the big stage next. At yesterday's event, the presenter announced the launch date for the Apple Arcade gaming subscription, which will allow users to access more than 100 Apple-exclusive games from the App store. The service launches on September 20, 2019.
It's almost time ⏲️ Google Play Pass is coming soon. pic.twitter.com/vTbNmRehLm

— Google Play (@GooglePlay) September 9, 2019
The announcement of Apple Arcade and Apple TV comes after the research firm IDC reported a 25% drop so far in 2019 in iPhone shipments.
This is why Apple's cheapest iPhone – iPhone 11, starts at $699, which is $50 more affordable than the company's most affordable 10th generation iPhone, the iPhone XR.
Apple is under pressure to make more money out of subscription services instead, according to IDC.
Apple Arcade Competitor Google Play Pass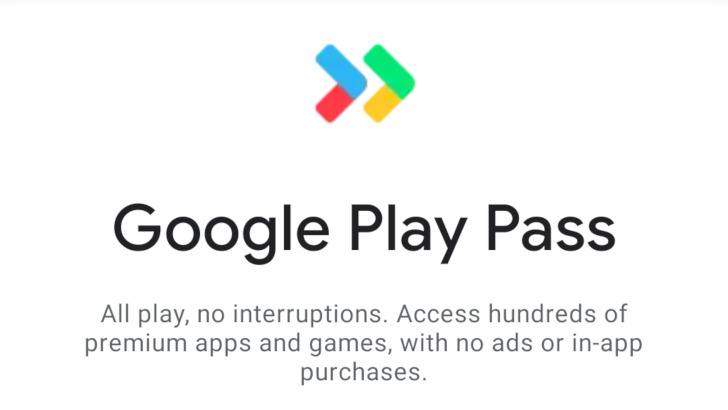 The Google Play Pass will likely be similar to the Apple Aracde in its form and function, however not much is known about the service as of yet.
The existence of the Google Play Pass was first spotted by an XDA developer last year. Android Police reported in July that the company was testing the service.
The info page from the Google Play Pass service reads:
"Explore a curated catalog spanning puzzle games to premium music apps and everything in between."
It further proves the similarity between Google Pass and Apple Arcade. There are a bunch of high-quality games on the Play Store which Google could use in the Play Pass subscription. For example, Grand Theft Auto San Andreas, Stardew Valley, Max Payne, etc.
The benefits of Google Play Pass are similar to Apple Arcade. According to the report, the Play Pass makes all the games free, removes all the ads and unlocks all the in-app purchases.
Several games on the Play Store deploy a pay-to-win type of microtransaction, hopefully, a Google Play Pass will see an end to that.
I am not sure whether Google would also hire game developers for the Play Pass similar to Apple. However, Google has already hired several game developers for its upcoming cloud streaming service Stadia. The tech giant has also created its own exclusive game studio and is currently on a hiring spree for artists and developers.
Earlier people were expecting an 'Apple Arcade vs Google Stadia' analysis, but the type and quality of games that are available on both the platforms are too different for any type of comparison.
Speaking of comparison, the Google Play Pass will likely be comparable to the Apple Arcade gaming subscription at $4.99 a month.
Inspiration From Xbox Game Pass
One possible benefit of the Google Play pass is the inclusion of premium apps along with the games. Several premium apps like Spotify could potentially come under the Play Pass, thus widening the umbrella of services it can provide.
And like I said, there's no confirmation of exclusive gaming titles from Google even though Apple has a bunch of them. Arcade has developers from Capcom, Konami, Annapurna interactive and a lot more.
Both the Apple Arcade and Google Play Pass will also work similarly to Xbox Game Pass Ultimate in some ways. Both of these mobile services will only offer a selection of curated games and not the entire Play Store or App store library as of that matter.
The library will change over time as new games will be added but there's no word on whether old games will be removed or not. We have seen this on the Xbox Game Pass, as games become older and less popular they are removed from the list to keep the entire selection of titles in the subscription more appealing.
Google usually holds an event during October, so hopefully, the Play Pass will likely be announced there.
So which service would you guys most excited for, Apple Arcade or upcoming Google Play Pass?