Just a couple of weeks ago, prior to its much-anticipated March 25th event, Apple quietly released the second-generation AirPods on its website. Slowly and gradually Airpods have become a style statement these days and they are praised for their balance of comfort and sound quality, but they aren't the overall best offered by the industry.
Expanding its portfolio, the Apple-owned Beats has just released its first truly wireless product in the form of Powerbeats Pro. Shipping with a hefty price tag of $249.95, Powerbeats are surely making the heads turn. There are many reasons that make it a better choice than Airpods.
Apple Airpods vs Powerbeats Pro: Which One Is Better
Before I tell you about the differences, it's important to mention the similarities. Like the Airpods, Powerbeats Pro features the Apple H1 chip that brings features like hands-free Hey Siri and faster connectivity. It also has other similar functionalities like pausing the music as soon as you remove one earbud out and independent usage.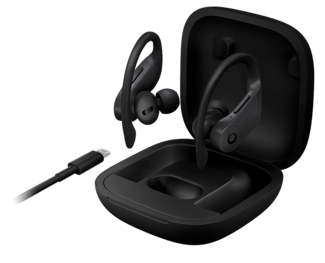 Powerbeats offer a better and more secure fit, making you forget the worries of dropping or losing it. The ear hook and four sets of ear tips ensure that the headphones remain in their place during workouts. Some people might also find the silicon tip of Powerbeats more comfortable as compared to Airpods' hard plastic.
Beats' offering also excels in terms of battery life. It offers an amazing nine hours of listening time. The carrying case is a lot larger than Airpods, but it offers a 24-hour charge if you combine the battery life of the headphones as well.
Due to a tight fit, Powerbeats Pro isolate sound — something that many people want in the next generation Airpods. Like many other Apple products, Powerbeats Pro doesn't have an IPX rating but the company claims they take care of all the sweat and ocassional water splashes. Last but not least, they also come in four different color options.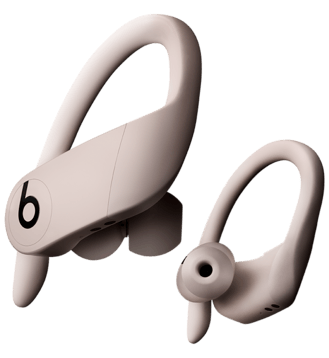 There are some downsides as well when compared to Airpods that you need to keep in mind. There's no wireless charging, no LED notification light to show charging status, no gestures or touch controls; it also comes with a bulky carrying case. On the pricing front, they obviously cost a lot more than Airpods with wireless charging with a $199 price tag.
If a $50 price bump doesn't matter a lot to you and you don't want wireless charging, the Powerbeats Pro could surely be a more compelling option as compared to Airpods.
What are your thoughts on Apple Airpods vs Powerbeats Pro? Share your views in the comments and keep reading Fossbytes.