Apple is set to hold its annual fall event on September 10th this year. The company sent out invites a week ago, and now we're just a couple of days away from the much-anticipated iPhone launch event.
Following the trend, Apple will unveil new hardware, including iPhones, Apple Watch, etc. The iOS 13, iPadOS, and macOS Catalina previewed at the WWDC 2019 will be released.
What Is Apple's 'By Innovation Only' Event?
Apple organizes an annual fall event where it unveils new hardware products, mostly iPhones. This year is no different. The Cupertino-giant sent out invites last week with the title 'By Innovation Only' which is quite ironic as many people have become critical of Apple's lack of innovation in its products. We'll have to wait for a few more days until Apple's iPhone launch event kicks off to see what exactly is the 'innovation' this year.
When Is Apple's 'By Innovation Only' 2019 Event?
As per the invites sent out by the iPhone-maker, the event has been scheduled for September 10th, Tuesday. For Apple enthusiasts, this is a no brainer as the company has a tradition of holding the iPhone event on the second Tuesday of September.
Apple will organize the event at Steve Job's Theatre.
Timings: 10 a.m. PDT, 10.30 PM IST
What To Expect From Apple's 2019 Fall Event?
Here is a roundup of what to expect from Apple's 'By Innovation Only' 2019 event.
Three iPhones, of course
As per the rumors floating around, Apple will continue its long-time tradition of releasing three iPhone models. 2019 is not an 'S' year, and we'll see some major design changes in iPhones this year.
There are rumors that Apple will launch three new iPhones with their monikers as – iPhone 11, iPhone Pro and iPhone 11 Pro Max. iPhone 11 will be the successor of iPhone XR, and Pro and Pro Max will succeed Xs and Xs Max respectively.
Going by the rumor mill, it's almost confirmed that iPhone 11 Pro and Pro Max will have a triple camera setup. Two design renders of the alleged square triple camera module have appeared.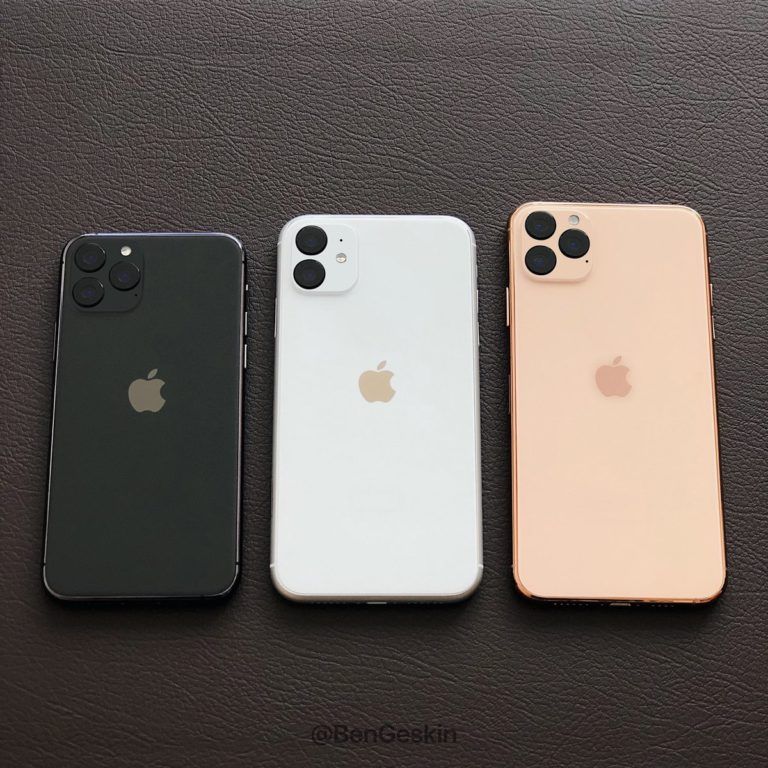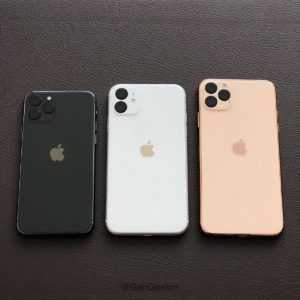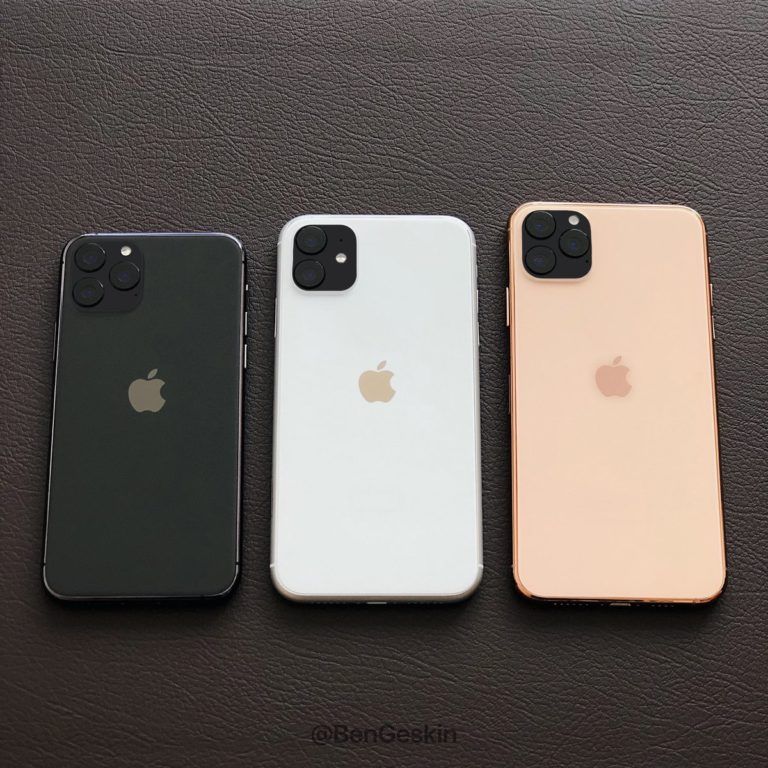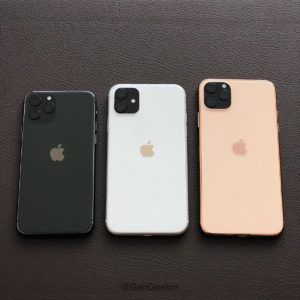 Not much design change is expected on the front side, apart from a possible FaceID upgrade to unlock the iPhone even when it is lying flat on a surface.
Of course, we'll see the new A13 chipset on all three iPhones that will bring performance boost. Additionally, rumors suggest that Apple will include reverse wireless charging similar to what we saw in Huawei and Samsung flagships.
😆The iPhone 11 will come with a USB-C charger. pic.twitter.com/FqYgAHJnqx

— ChargerLAB (@chargerlab) August 20, 2019
Speculations have also indicated that for the first time, Apple will position its logo in the center of the iPhones' back (see the renders above). Other rumors say that Apple will retain the lightning port but will provide a USB-C to Lightning adapter in the box.
And here's what appear to be your next-generation iPhone XR colors (lavender purple and green instead of blue and coral) as @idanbo reported earlier this week: https://t.co/KQQ6JKmZg9 pic.twitter.com/7k3WZC2ZUi

— Mark Gurman (@markgurman) May 14, 2019
Some rumors have also hinted at new colors arriving for iPhone 11, the successor to iPhone XR. If you intend to read between the lines in the image accompanied by the event invite, you can guess where these rumors stem from.
Apple Watch Series 5 – Ceramic Case, Sleep Tracking?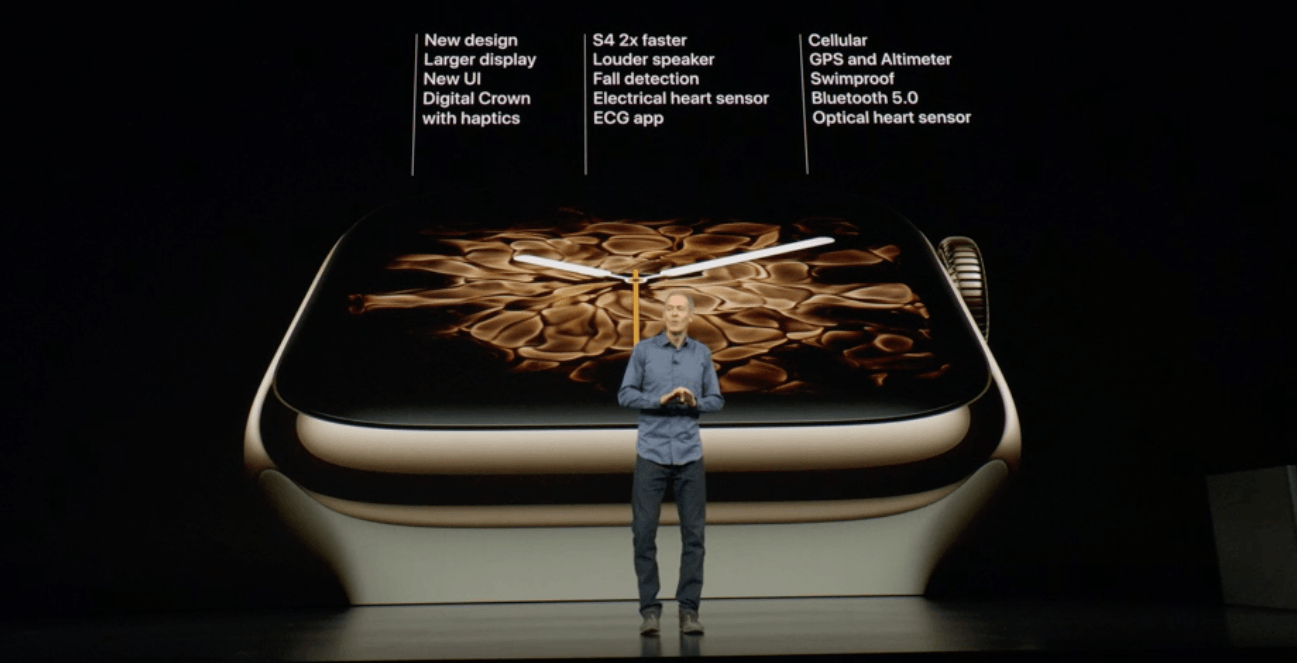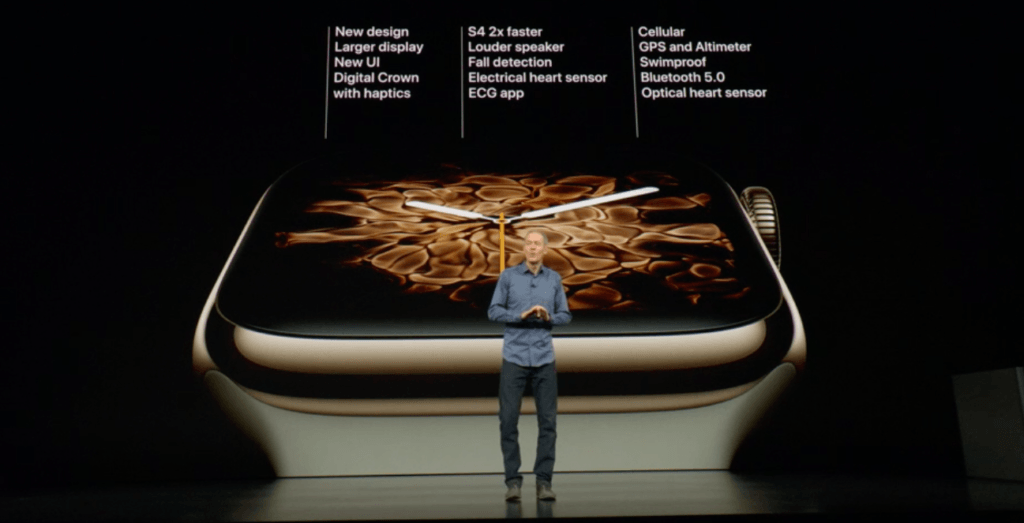 Not much is in the air for the next Apple Watch. But a reference found in the WatchOS 6 beta indicates that we might see the return of Ceramic Apple Watch and the Cupertino-based company could introduce a Titanium finish as well.
Another popular rumor that is making rounds these days is the presence of sleep tracking feature in Apple Watch Series 5. A report by 9to5 Mac says Apple will include 'Time In Bed' tracking feature meant for sleep tracking. The feature will also bundle a new complication for sleep tracking.
Apple is also possibly working on extending the battery life of Apple Watch if the company is to introduce the sleep tracking feature.
MacBook Pro 16-inches? Probably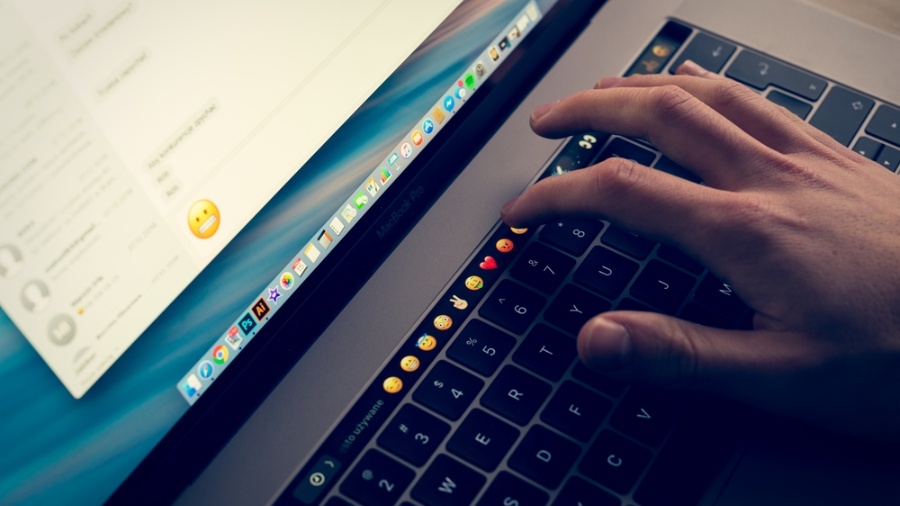 For MacBook fans, this event could bring a piece of good news. There are solid rumors that Apple is planning to introduce an even bigger MacBook Pro. The company could launch a MacBook Pro with a screen size of 16-inches.
Besides the screen size, Apple could revamp the Macbook Pro's design, similar to what it did to MacBook Air last year. We could see a 16-inch MacBook Pro with thin bezels.
Further, it is almost confirmed that Apple will replace it's notorious and controversial Butterfly keyboard if a new MacBook is launched at all at this event.
There are also possibilities that Apple might not release the rumored 16-inch MacBook Pro with the 2019 iPhones and save it for the October event.
iPads? Not So Much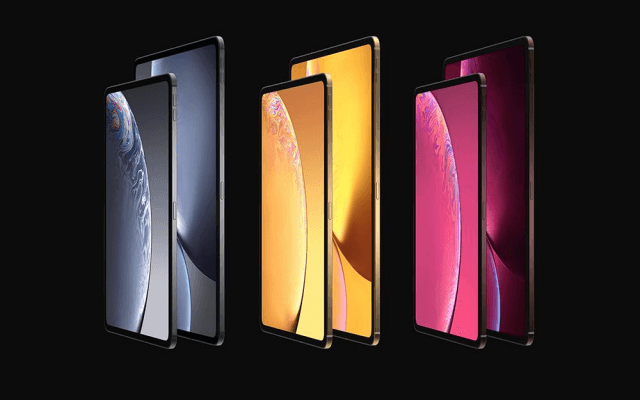 Apple recently refreshed its iPad lineup by quietly launching iPad Air and iPad Mini, so there are fewer possibilities that we'll see any iPad-related announcement (except the release date of iPadOS 13) at this event.
We could see new iPad Pro models in an event later this year.
A Tile-like Tracking Device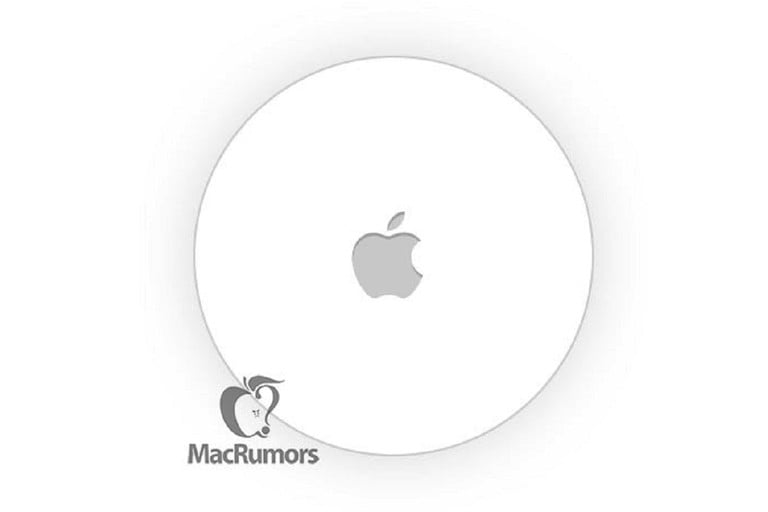 Apple could introduce its much anticipated Tile-like tracking device as Steve Job's iconic 'One More Thing' next week. As revealed by iOS 13 code, Apple is working on a tracking device internally codenamed B389. It will work with Find My app and will notify users if they are separated from the device on which it is tagged.
No details on the price of the tracking device have leaked yet, and we'll have to wait for the event to know more about it.
Launch Date Of iOS 13, WatchOS 6, iPadOS and macOS Catalina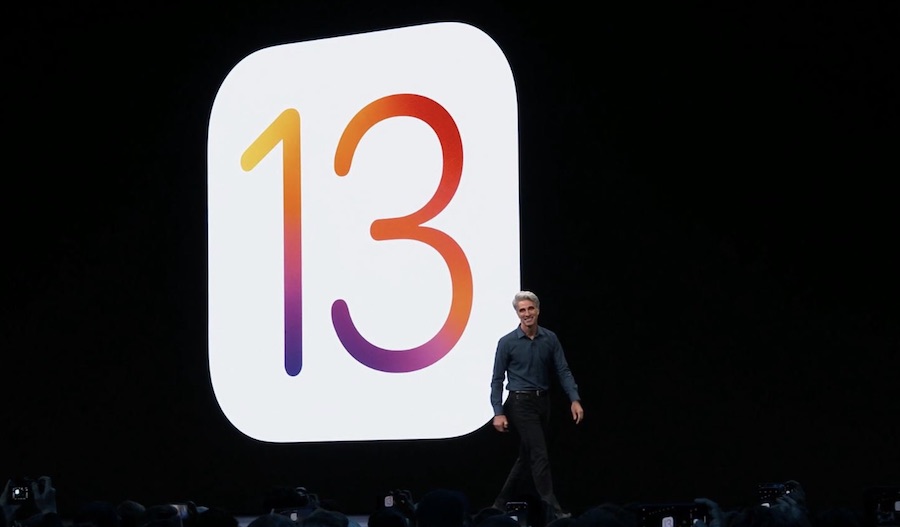 Apple has already unveiled what is new in its upcoming operating systems. New hardware devices will ship with new operating systems, and Apple will announce the launch date of operating systems for current users.
Going by the trend, the operating systems will be rolled out the same day.
How To Watch Apple iPhone Launch Event 2019?
On MacBook
MacBook owners need to open the Safari browser and visit Apple's event page to start streaming the launch event live on their device.
On iPhone
Using an iPhone and want to live stream Apple's 'By Innovation Only' event? You need to launch the Safari browser and visit this link.
On Windows 10
If you are using a Windows 10 laptop, you can watch Apple's iPhone launch event on Microsoft's Edge Browser. Launch the browser and head over to this link.
On Android and Windows 7, 8
Apple does not provide an option for Android users and Windows 7, 8 users to watch the big launch event live. However, you can follow these steps to watch the Apple launch event on Android:
Download VLC Media player from Google Play Store or Windows Store.
Open the app, click on the 'Media' option.
Click on 'Open Network Stream' and enter the following URL : [We will update the URL once the event is live]
Update the URL and click on 'Play' to start live streaming.