We are all locked inside our homes as Coronavirus pandemic has tightened its grip on almost every country across the globe. There could be many things you can do to pass time in quarantine, such as learning new skills, working from home, or cleaning the unexplored corners of your home.
Here, you can take advantage of the time and put your digital stuff in order. This includes removing unused apps from your smartphone and cleaning up storage on your Android or iPhone.
Now, when it comes to backup, Apple provides an inbuilt iCloud backup option but there are times when it fails to support some file formats. Or when you need to sync data from your old Android smartphone. This is where you can use a third-party iPhone backup tool called AnyTrans for iOS which could turn out to be of great help.
Its makers iMobie are currently hosting a giveaway where you can get a 90-day free trial of the software. This is a kind gesture made in response to the coronavirus pandemic, similar to how other companies are making their products free for people.
So, here we are going to give you a walkthrough of AnyTrans for iOS so get an idea of what you're getting into.
AnyTrans For iOS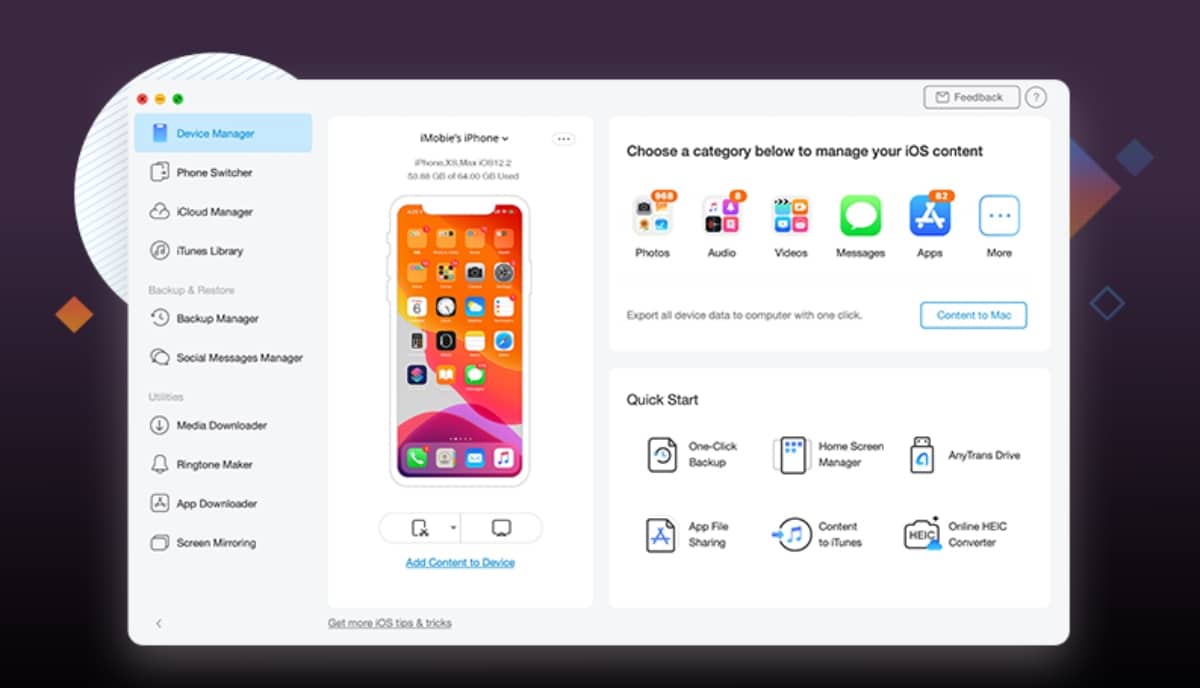 AnyTrans for iOS is a great software in terms of look and feel. It features a clean UI with all the features and controls neatly laid out so that the user can recognize and use them easily.
The iPhone backup tool comes with three modes giving the flexibility you have always wanted. The Full Backup mode, as the name says, lets you back up the entire devices on your computer.
You can also choose the Incremental mode to back up only the new data. Then there is Air Backup that allows you to automatically backup data over a WiFi connection after a specified time period.
Furthermore, the tool comes with media management tools, screen mirroring, phone switcher, media downloader, and allows you to install iOS apps via your PC. You can download and install AnyTrans on your computer running Windows 10 or macOS.
AnyTrans for iOS Giveaway
Now, if the above-mentioned features have sparked your interest then you can take part in the AnyTrans Giveaway. So, here is some information that you should know in order to grab it for free.
iMobie is providing the full version of AnyTrans for iOS that you can use for a period of 90 days. Post that you can purchase the tool if you like it.
You can use this link to download and activate AnyTrans on your computer. After that, activate the tool by adding your email account and setting up a password.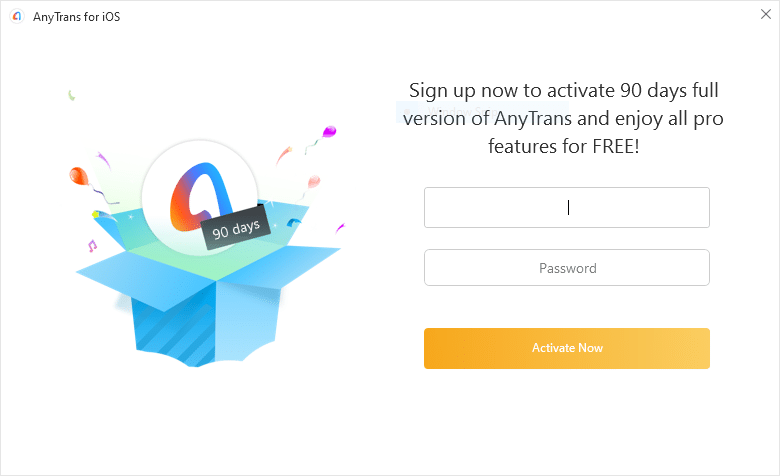 It's important to note that the AnyTrans Giveaway will end on April 30, 2020. Also, the offer will only work if you click through the above-mentioned link.
So, if you want to download the tool, you shouldn't wait much. Because, without the giveaway, you'll have to shell out $49.99 to get the full version with lifetime access.