Any Android Data Recovery is simple to use recovery software for files, photos, and WhatsApp data on your Android device. And the best part is that this Android recovery tool does not require you to root your smartphone.
Normally, I don't usually use data recovery software for my Android phone, mainly because the interface of most of the software is too complicated.
I am a big fan of a simple user interface, and Any Android Data Recovery is an excellent example of it.
Over the past week, I used the recovery software several times to recover lost WhatsApp photos and some deleted offline songs. Here's how Any Android Data Recovery software isn't like any other Android data recovery tool.
Any Android Data Recovery: A Versatile Tool That Requires No Rooting
At first, I had trouble connecting my OnePlus 7T to my laptop to use the tool, but it efficiently guided me with a series of screenshots on how to do it.
The recovery tool has device-specific features for the kind of Android device you have. The guiding screenshots will be different if you have a Samsung or Xiaomi phone, which is pretty neat.
However, I had an OnePlus 7T, and the settings menu is a bit different in Android 10 in comparison to other Android versions. Therefore, adding the latest screenshots is one way to improve the experience of using Any Android Data Recovery.
The "No Root" feature of the tool played a considerable role here. I was quickly able to connect my Oneplus 7T Android phone using the feature.
The Recovery tool scanned all my files and showed a gallery of both recently deleted and present files.
From there, I, simply, had to choose which photo I wanted to recover, and that was it. I had it back in my phone's memory almost instantly.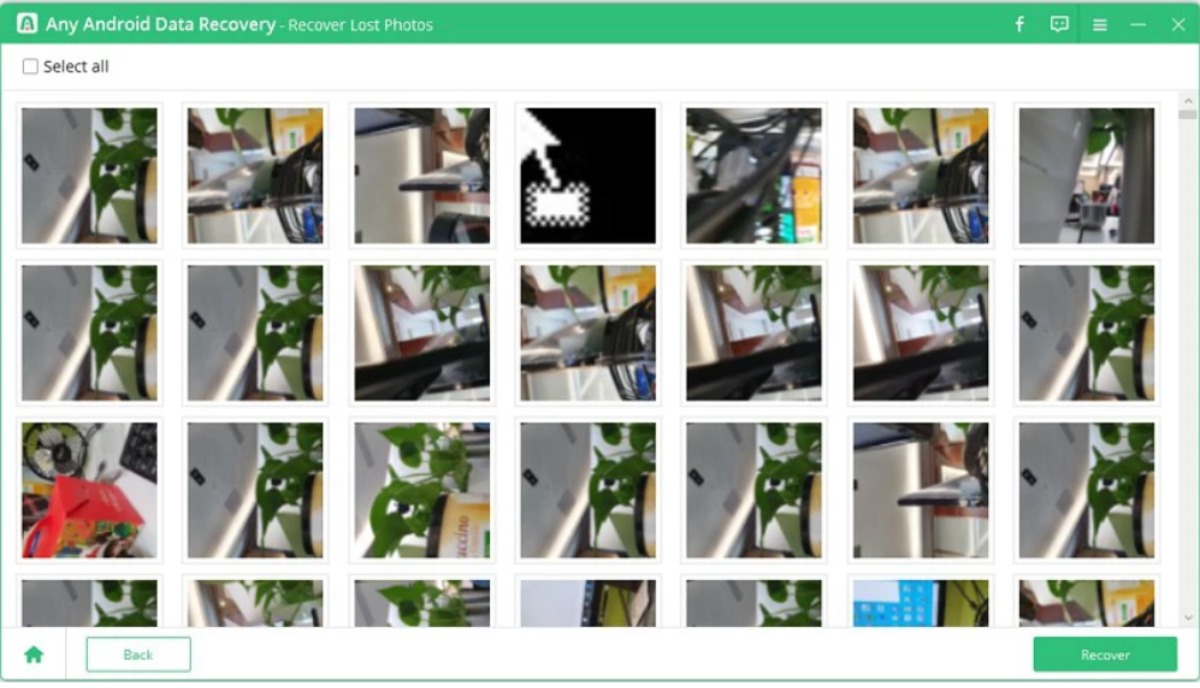 The software also recovers WhatsApp chat data in HTML format, which is quite handy when switching to a new phone.
You can also recover general contacts, messages, voice recordings, and videos using Any Android Data Recovery. The recovery time will be dependent upon the size of the files. If you have big video files, then scanning them will take time.
In Conclusion
If you want an easy to use data recovery software for your basic needs, then you can use the Any Android Data Recovery software. Since the tool requires no form of rooting, you don't need to be a tech-enthusiast to use this software and get your deleted files back.
In my opinion, the $45.95 option offers the best bang for your buck. It provides a lifetime license to use the Any Android Data Recovery software on 1-5 Android devices and 1 PC.
You can check out other buying options and custom deals here.
In future updates, I'd love to see cloud support in the recovery tool, where I can quickly upload the files I recovered to my online drive.
Overall, it's an excellent data recovery tool, and you should try it if you upgrade Android phones often or do a lot of tinkering with your phone.