The United States of America is reeling through a series of violent protests in several cities against excessive use of force by cops on George Floyd, a black man who lost his life in the incident. Now, the hacktivist collective 'Anonymous' has joined the fight in the #BlackLivesMatter campaign.
In the past 24 hours, the hacktivist group has, as they claim, taken down the Minneapolis police department website, hacked Chicago PD radios, and played the song "F*ck the police." The also exposed confidential documents related to Donald Trump and Epstein in addition to exposing the Royal Family's alleged role in the murder of Princess Diana.
The Anonymous hacker group has been inactive lately, and the last appearance they made online before 2020 was in 2017 when they breached 10,000 Tor-based websites under operation Darknet Relaunch and stole files around 75GB in size.
Anonymous has time and again made its presence felt. Now that they have joined the BlackLivesMatter movement, it is a big deal. Anyway, here's what makes them notorious.
What is the Anonymous legion?
Anonymous hacktivist collective is a decentralized virtual group of hackers that have been actively involved in several cyberattacks against government websites, corporate entities, and religious organizations.
The members of the Anonymous collective dubbed "Anons" usually appear online with a Guy Fawkes mask. According to their Twitter page, they are activists from different countries "seeking a better future for humanity."
The cyber vigilante group works under the tagline "We are Anonymous, we are legion, we do not forgive, we do not forget. Expect us."
Anonymous Collective's Biggest Hacking Campaigns
The group rose to fame in 2008 with Project Chanology that involved a series of DDoS attacks, prank calls, and black faxes to Scientology centers. In 2008, a video of Hollywood actor Tom Cruise leaked in which he was discussing anti-Scientology beliefs, and that angered the Church leaders who, in turn, decided to remove the video from the internet.
The Anonymous collective saw this as a breach of freedom of speech and decided to take revenge under the name 'Project Chanology' and attained celebrity status in 2008.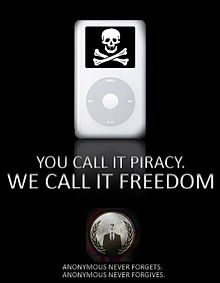 In 2010, Anons launched a series of DDoS attacks on Aiplex Software, an Indian software company that attacked websites used by copyright infringers like The Pirate Bay. The collective also launched DDoS attacks against the Recording Industry Association of America (RIAA) and the Motion Picture Association of America (MPAA), rendering their websites offline.
Anonymous posted this message under the Operation Payback:
"Anonymous is tired of corporate interests controlling the internet and silencing the people's rights to spread information, but more importantly, the right to SHARE with one another. The RIAA and the MPAA feign to aid the artists and their cause; yet they do no such thing. In their eyes is not hope, only dollar signs. Anonymous will not stand this any longer."
In 2015, the Anonymous hackers' group declared war on al-Queda, the Islamist State, and other terrorist organizations for gunning down Charlie Hebdo journalists over a controversial cartoon depicting Prophet Mohammed. The hacktivists published a list of Twitter handles that belonged to Islam extremists and also blocked several websites belonging to the group that attacked journalists.
In a famous operation against white supremacists, the Anonymous collective released a list of 57 phone numbers and 23 email addresses that allegedly belonged to the Ku Klux Klan group, an American White Supremacist hate group.
In the wake of attacks on Paris in 2015, Anonymous declared a cyber-war on ISIS members who were behind the attack. Reportedly, Anonymous managed to hack as many as 20,000 Twitter accounts of ISIS members and other terrorists involved in the Paris attack.
Make no mistake: #Anonymous is at war with #Daesh. We won't stop opposing #IslamicState. We're also better hackers. #OpISIS

— Anonymous (@GroupAnon) November 15, 2015
"ISIS, we will hunt you and take down your sites, accounts, emails and expose you. From now on, there is no safe place for you online. You will be treated like a virus, and we are the cure," said the group of hackers.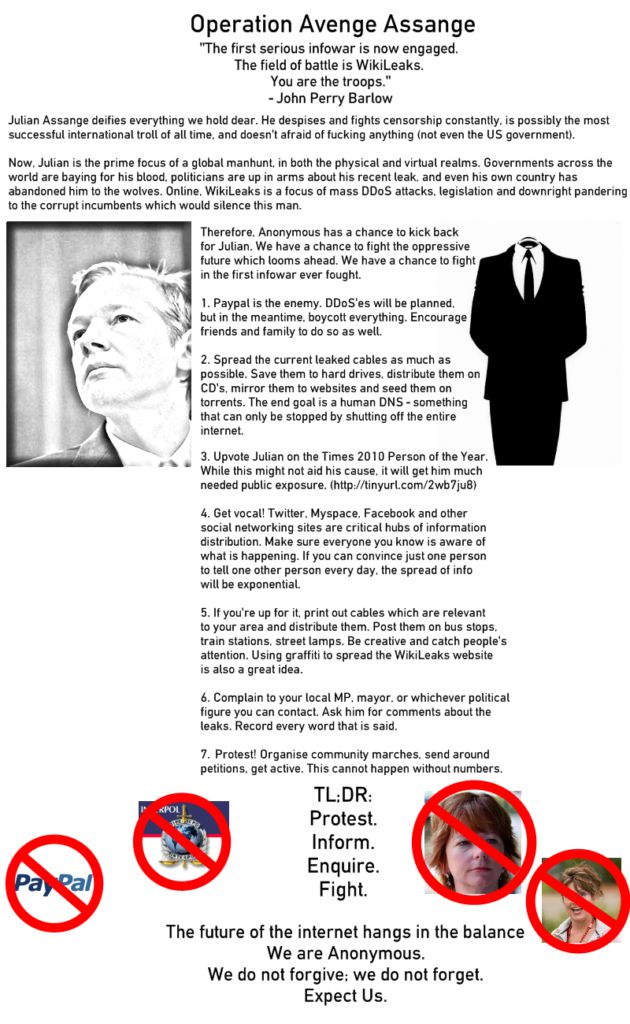 Anonymous has been a vocal supporter of Julian Assange and his website WikiLeaks. The group of hackers launched Operation Avenge Assange and hacked websites of several high profile corporates, including Mastercard, Visa, Amazon, and Paypal.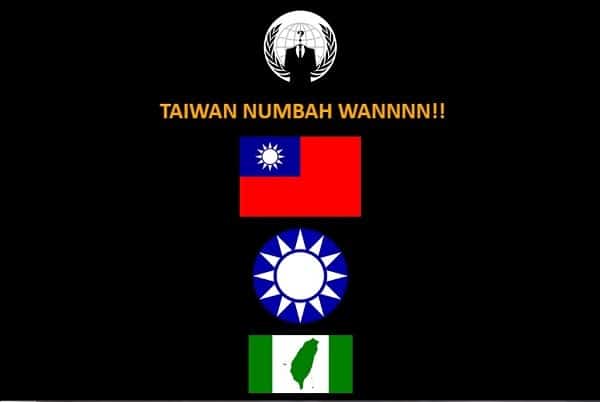 In 2020, Anonymous hacked a United Nations website and created a page for Taiwan, a country that was removed from the organization in favor of China in 1971.
What to expect from Anonymous?
With a reputation and notoriety to precede, Anonymous is now supporting the BlackLivesMatter movement and the ongoing protests in the US, and it could change the sociopolitical paradigm of the country.
The Anonymous collective has exposed several celebrities, corporates, and political figures in the past, and the group has, once again, promised that it would expose president Donald Trump. The repercussions of the same are yet to be seen.