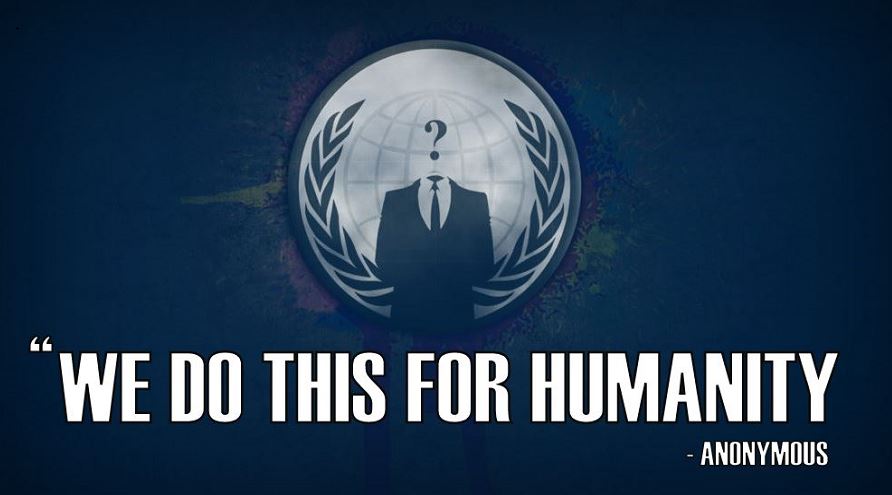 Short Bytes: A hacker from Anonymous collective has come forward to explain how Anonymous locates ISIS-affiliated Twitter handles and websites. She calls Anonymous a group of dedicated people who are doing this for humanity.
W
hile we are receiving some reports about recent structural problems with the Anonymous' global war on ISIS, the hacktivist collective doesn't want to slow down. The hackers have just celebrated the 
ISIS trolling day
, which was followed by an out-of-nowhere
hacking attack on the European Space Agency
.
In an interview with Express.co.uk, a member of the group has outlined their methods and told how such a huge group of coders from across the globe work together. The hacker, named as TMT, has been a part of two online operations that aimed at hunting down ISIS – #OpISIS and Binary Sec.
In the interview video, TMT calls herself a 'tracker' who traces the ISIS Twitter accounts and shuts them to stop the ISIS propaganda from spreading. In the video, TMT says that Anonymous has people spread all over the world who keep a close eye on such ISIS members and their online activities.
Talking about the Muslim community in general, TMT says that Anonymous is very careful and takes precautions to avoid any discrimination against the common people. After identifying the notorious elements, they inform the social media websites to shut down their accounts.
Explaining the ways to identify the ISIS, TMT mentions the use of bots and scrappers to collect the name of followers after identifying the ISIS member. Then, these names are fed into a database that finds the name of those already present in the list.
It can be every hour, every half hour, it depends how many names we are able to put through our database and once those start rolling out there and Twitter, anyone that follows that bot can click on those links which lead to identified ISIS members and report them to Twitter.
After identifying the alleged ISIS-affiliated websites, they are scanned and added to a list of targeted websites. The rest of the work is done by the weapons team that attacks the site by DDoSing its servers.
Refusing to quote an exact number of jihadis targetted by Anonymous, she says that different ops have claimed more than 20,000 targets. "We don't tally ours, we just do the work. I would safely feel comfortable saying thousands," she adds.
Praising her counterparts, she says:
They are dedicated people, we all are. We are all humanists. We do this for humanity.
Have something to add to this story? Tell us your views in the comments below.
Also Read: Anonymous Hacks European Space Agency "Just For The Lulz"