A truck driver got frustrated after losing his job, and in reaction, he drove a truck over his Boss's shining Ferrari. We don't know what else we'll see during this pandemic.
People have been through a lot these days. Many have lost their jobs, and experts say it could get worse. However, this case is not the outcome of the coronavirus pandemic. According to a report, there are several different stories that led to such a situation.
What we know apparently is that the truck driver was recently hired. However, the company saw him not fit enough to have the job. The driver made efforts to keep his job but eventually got fired.
On the other hand, some users on social media platforms supported the driver, saying that the driver was not paid properly. Nevertheless, these claims cannot justify what the driver did.
After getting fired, he firmly asked the owner, if the Ferrari GTC4Lusso was his car. When the owner confirmed it, the real action got initiated. The driver said in a cinematic style that "now you'll see what happens when you F$*#! with me."
The truck driver rushed towards a truck parked nearby and crushed the Ferrari of his now-former boss. The police were called as soon as the incident took place and the driver got arrested.
We hope that the owner has valid insurance for his luxury grand tourer; otherwise, it'll cost some pocket burning amount.
Ferrari GTC4Lusso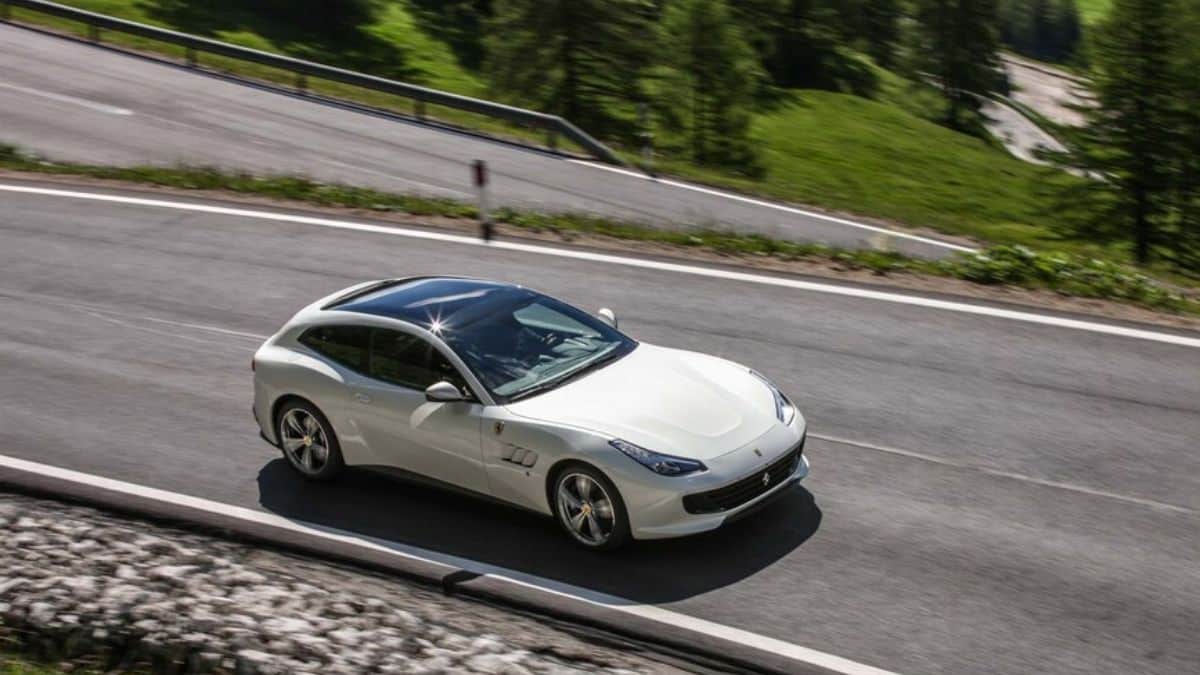 Ferrari GTC4Lusso is a four-seater luxurious grand-tourer that costs around $300,000 in the USA. However, the after-sale value will be around $200,000 to $250,000.
Under the hood is a powerful 6.2-liter V12 engine that produces more than 680 BHP and a peak torque of 697 Nm. It can sprint from 0 to 100 km/h in just 3.4 seconds and has a top speed of 335 km/h.
This luxury car from the legendary Italian automaker is a sophisticated beast on the road. However, after looking at the images, we can only imagine whether it would ever be the same even after it gets repaired under the insurance.
In the end, we can only say that it's just a glimpse of what a man can do when he gets jobless and frustrated. Maybe the man was already having some other problems and getting fired made him what he did. Moreover, it more looks like a doing of an ill-tempered person.