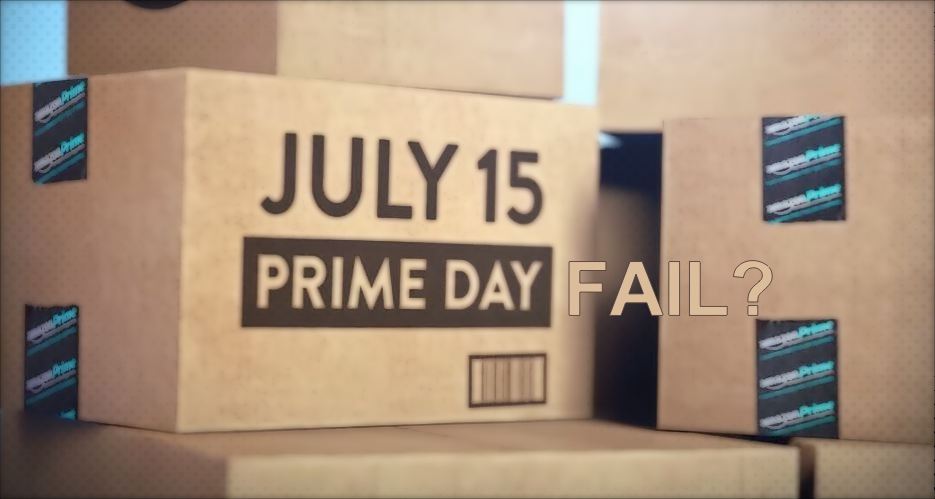 The Amazon Prime Day sale buzz was on. They said 'Prime members will have exclusive access to more deals than Black Friday'. Everyone was ready for the super-sale. And bamm…it sucked!! So if you feel sorry for not being the part of the savings extravaganza, it's OK. You saved your time.
A
mazon looked proud of its Prime Day sales and convinced of yet another successful sale, told CNNMoney:
Amazon Prime Day has been exciting so far. We strive to have Earth's largest selection so deals range across all 40 product categories including back-to-school supplies, outdoor items, fashion, beauty and even things to stock-up your cupboards.
Though, social media was flooded with the updates, and Tweets with pent up frustration were all over.
Take a look at some of the reactions from people all over regarding Amazon Prime Day fail:
Prime Day = Amazon's Garage Sale #PrimeDay#fb

— Adriene Holland (@AMHHolland) July 15, 2015
$1 off a "deal of the day"? Come on Amazon you can do better than that #PrimeDay fail pic.twitter.com/6ZvHVyFkqa

— Scott Richards (@Scott_Richards) July 15, 2015
Termed as the worst sale ever on Amazon, people were amazed that "even a bunch of crap" got sold out within seconds. Well, that should be considered an achievement from Amazon's perspective, fellow shopper.
Things certainly got interesting with this one.
Looking through #PrimeDay deals… pic.twitter.com/SqqQlUPReb

— Joe Masciovecchio (@JoeMoshKC) July 15, 2015
The shoppers were particularly unhappy as most of the desired products would not show up on the sale. This year's Prime Day sale was measured to be better than 2014 commercially, but it definitely didn't live up to its hype.
Check this tweet.
@amazon great job on this #primeday sale. Did you guys decide to clean out your junk drawer? I'll just go to the dollar store instead.

— nick. (@nicktation) July 15, 2015
Did You shop on the #PrimeDay sale? Tell us your experience in comments below.
Subscribe to fossBytes newsletter for regular updates.
[newsletter_signup_form id=1]