Earlier, Facebook either had an option to track location all the time or not track it at all. Now, as good news (at least for me), the social media site has added improvements to its location settings, giving users more control over their location data.
Facebook is adding a new background location control which will let you choose whether or not you want to share the location when the app is not in use.
If you have previously chosen the Location History option, you will get an additional feature placed below, which will be enabled by default.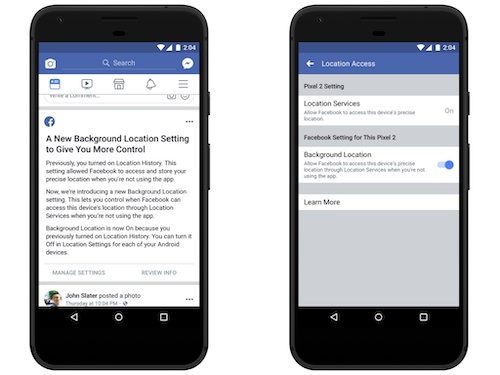 For those who are unaware, Facebook's Location History option (when switched on) allowed you to share your location at all times and store your location history.
If you have never enabled the Location History setting, you don't have to do anything, unless you now wish to change your settings.
The new ability will be available for Android users, starting today.
Just as a reminder, iOS already has an inbuilt ability for users to choose from three options for location sharing: always, while using the app, or never. Hence, there isn't a need for an update.
Nevertheless, Facebook will alert all the Android as well as the iOS users about the new update.
Is the new feature useful for you? Share your thoughts in the comment section.