Back in 2018, with Android Pie, Google made a big change to how stock Android works — Gesture Navigation. Of course, this was inspired by Apple, who had just unveiled a long-lasting notch and new gesture navigation for its 2018 iPhones.
While Google's actions were seen as a step into the future, its actual implementation of gesture navigation was a rather flawed and incomplete attempt. It quickly raised the eyes of Android enthusiasts across the globe who didn't waste any time criticizing the company for its careless actions.
Meanwhile, other Android OEMs had already rolled out their versions of the gesture-based navigation. You have got it on Xioami, Motorola, and OnePlus. You can take more names like Samsung which was late to the party and released its gesture navigation with OneUI in 2019. It doesn't take much to realize that almost every other OEM has made it better than the Stock Android Pie.
What's there on Android Q? — Fully Gestural Navigation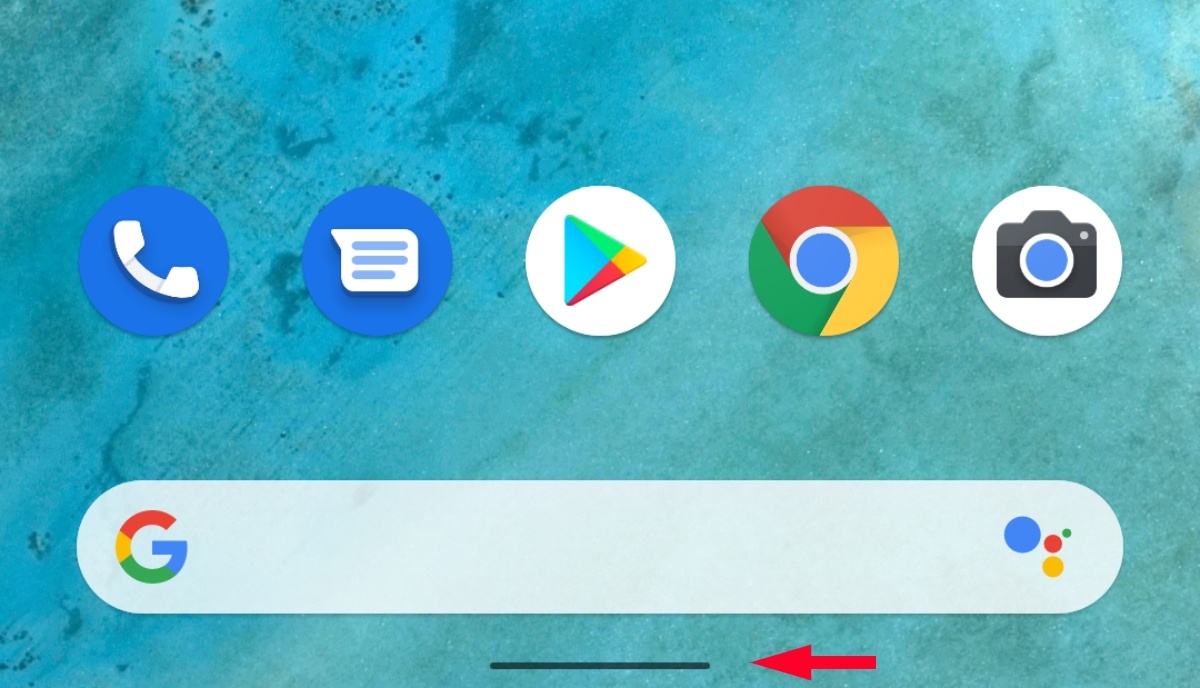 Seeing all of this, the need for gesture navigation was almost inevitable. After almost a year, Google is trying to get back into the game by completely redesigning the experience on Android Q.
If you have a Pixel device (even the original Pixel), then you can install the public preview and try out the updated features. It can be said that Google has made some significant improvements to its navigation system. Now it has become feature-packed, and more importantly, it's more usable than the previous version.
Taking a quick look, Google now provides you three navigation options on Android Q: the standard 3-button navigation, the 2-button gestures from Android Pie, and the newly refreshed one which Google likes to call "Fully Gestural Navigation."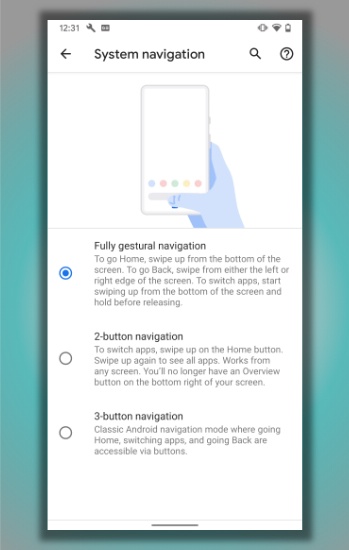 I guess you already know how the navigation works on Android Pie. In Android Q, the navigation pill has been made thinner and now looks more like the one on iOS or the 'paddle' in Atari Breakout. I wish Google ships some easter egg with its new Android version.
The gesture to switch between apps also works the same way as the iPhone. You can swipe along the pill to the left or right to switch between apps.
Further, the back button has been finally removed and just like Xiaomi devices, you can swipe from the right or left edge to go back to the previous screen. But this also raised concerns as many believed it would mess with the slide-in menu that showed up from the left side of the screen.
Can we improve Android's gesture navigation?
After using the new gesture navigation for a while I have kind of started to like it. But still, I think that there are some ways in which it could be made better.
Left Backward, Right Forward
Using the edges to go back might sound like a good idea. But sometimes I feel like utilizing both edges for the same functionality is a waste of resources.
There have been many instances when I am browsing through the Settings app or Google Play store and accidentally press the back button (or use the back gesture on Android Q). In that situation, it would be a lot more helpful if the right edge can be used to go forward. Here, it could be the case that left-handed users might want the option to be reversed.
Maybe not in the Settings or the System UI, but this functionality could do wonders when you're using a web browser. But if Google plans to add the feature, it will take Android navigation one step closer to the iPhone. That's fine if it adds a decent level of usability to the operating system.
Now, this is how I believe navigation should work because it would be helpful but some people might not agree on that. I would like to suggest that there could be an option to turn this functionality ON or OFF. Here, I am not considering whether or not it would bring some technical drawbacks for certain apps. That's why adding it as an option would be better.
How to open slide-in menus on Android?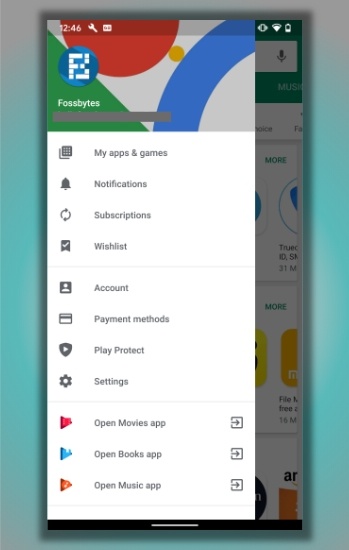 One issue that has occurred because of the new change is that now you can't swipe from the left-hand side to bring the slide-in menu that's present on different apps including many of Google's own. For example, in the Google Play store, you'll have to tap on the hamburger menu button to open the slide-in menu.
The reason why this has become a problem is that over the decade of Android's existence, users have become accustomed to using their phones that way — and it doesn't feel comfortable if Google changes things all of a sudden.
If we talk about Apple users, iOS (and iPadOS) is designed that way. So, if an iPhone user wants to jump the ship, they won't face many problems.
While disabling gesture navigation in apps is a possibility, as a workaround, Google (and developers) have considered adding 'exclusion zones' to the back button gesture.
In ideal cases, that means you can go back by swiping inside from the bottom half of the screen and opening the menu from the top half. Some users have also suggested having a diagonal swipe on the screen to open the slide-in menu, which also sounds good.
The behavior of the exclusion APIs are changing. You can request what you like, but the system will now only honour X amount from the bottom (currently 200dp). pic.twitter.com/CXoCvQ5MlS

— Chris Banes (@chrisbanes) July 2, 2019
Moving along similar lines, Google has already announced new rules where it limits exclusion zones to 200dp on both the edges. But still, it would be trouble knowing which part of the screen is an exclusion zone.
What else is Google doing?
Google is adding two more features that are meant to improve overall gesture navigation on Android Q. One of them, unearthed by 9to5Google, is called 'Back Senstivity' where you can change the sensitivity of the back gesture. I haven't tried this feature yet as it is currently known to exist on an unreleased Android Q Beta 5 build. So, I can't say exactly how it works.
🚧 The drawer behavior is changing. Users will be able to open the drawer by peeking the drawer, and then swiping. Big benefit is that this works with existing apps with "old" DrawerLayout versions. pic.twitter.com/WVyOzQFzHO

— Chris Banes (@chrisbanes) July 2, 2019
The second feature is dubbed 'peeking,' where you can hold the edge for a moment and swipe in to open the slide-in menu. Here we also have chances of people accidentally triggering the back gesture while trying to peek and slide. Still, it could be of great help to developers and users.
So, all in all, it seems that the navigation gestures on Android are becoming better but some changes could make it even better, although, it could make them similar to that on iPhone. Also, there could be some other possibilities that nobody has explored.