While many Android users are still waiting for the Android 9 Pie update, XDA Developers has managed to get a sneak peek on the next Android update — Android Q.
The XDA team got hands on a very early prototype of Android Q. Although the version doesn't reveal the entire story, it does, however, tells us about some of the cool Android Q features that we will be looking at this year.
System-Wide Dark-Mode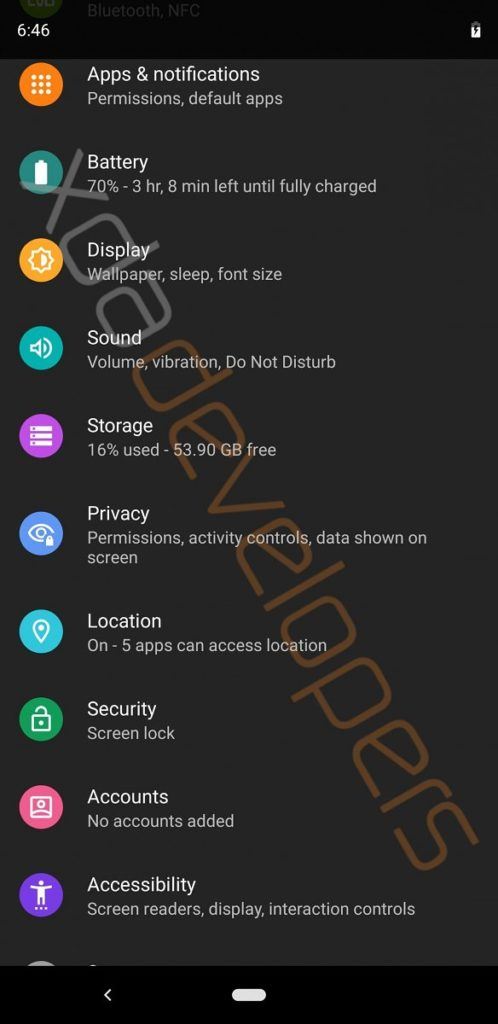 Starting with visual changes, one of the biggest Android Q features will be a system-wide Dark Mode. Unlike in Android 9 Pie, enabling dark mode in Android Q will add the dark theme to the entire smartphone.
In other words, all the Android settings will have a dark theme in the background. XDA reports that there is an "override force-dark" toggle in the developer options which indicates that it will let users enable the feature for unsupported apps as well.
Desktop Mode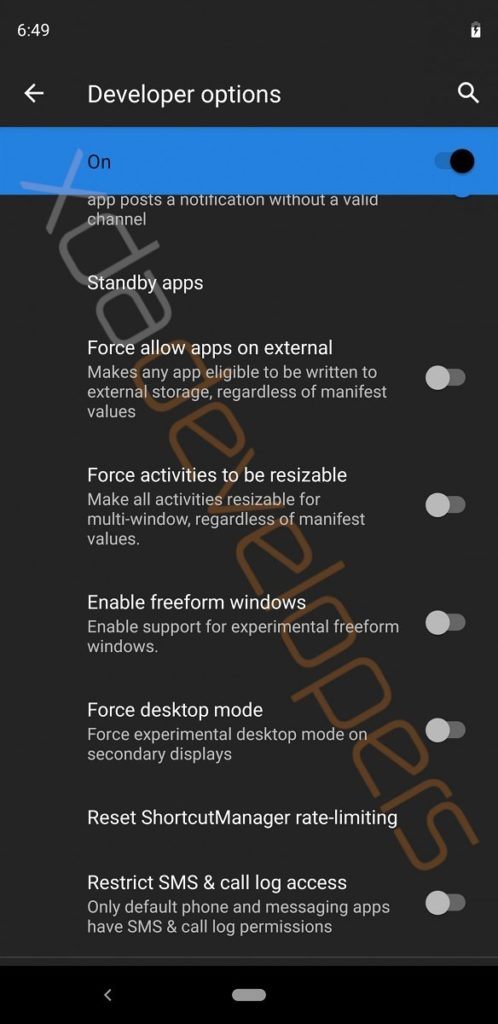 Android Q developer options also have a setting named "force desktop mode." whose description reads "force experimental desktop mode on secondary displays."  While it's just a shot in the dark, but it seems like there will some in-house "mirroring smartphone to PC" feature.
Strict App permissions
After setting strict permissions over certain call apps, it appears like Google will continue to strengthen users privacy with Android Q. In the upcoming Android version, there seems to be a significant change in how permissions work.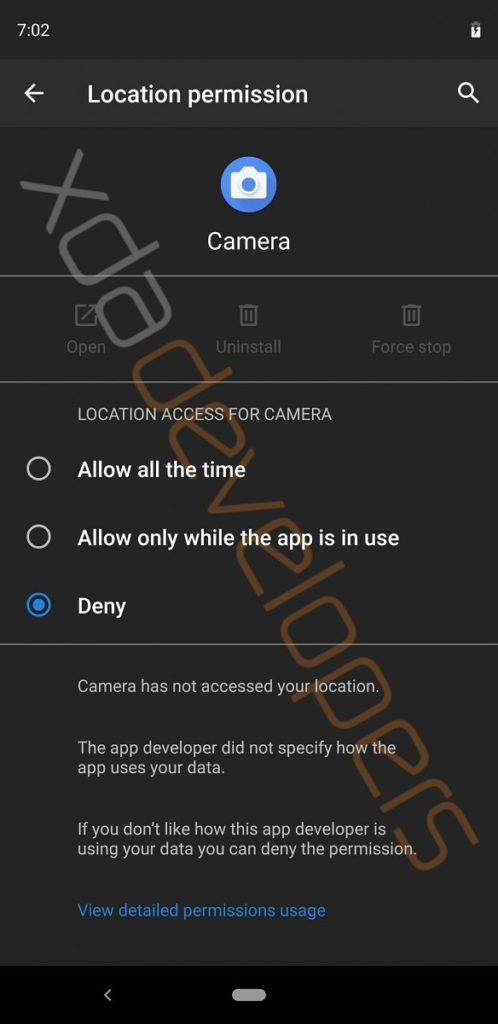 As you will see in the screenshot, there is a new setting called "allow only while the app is in use." To me, it seems a massive upgrade in how permissions will work on Android. Hopefully, it will restrict apps from sucking tons of private data.
These were some of the significant changes in Andoird Q. There are some little changes as well. For instance, the Always-on-display" would also feature the current wallpaper. A "Game Update Package Preferences" option under Developer options whose functionally is still a mystery and other miscellaneous changes.