Every year Google keeps the name of the latest Android version a surprise. With the release of Android P around the corner, many tech enthusiasts and insider sources have made their own guesses regarding the name of the upcoming Android version.
However, according to the latest leak reported by a Polish website going by the name of Tabletowo, the new Android P would be called *drum rolls* Android Pistachio.
Weird, isn't it?
The Polish portal reported that one of their readers contacted Huawei's customer support team to inquire whether Huawei P9 Lite Mini will get the update to Android 8.0 or EMUI 8.0. The customer support executive on the other side said that the device would only get security patches.
Next, the reader asked the same about Huawei P9 Lite 2017 model and the executive had a slip of the tongue and revealed that Android P would go by the name of Android Pistachio.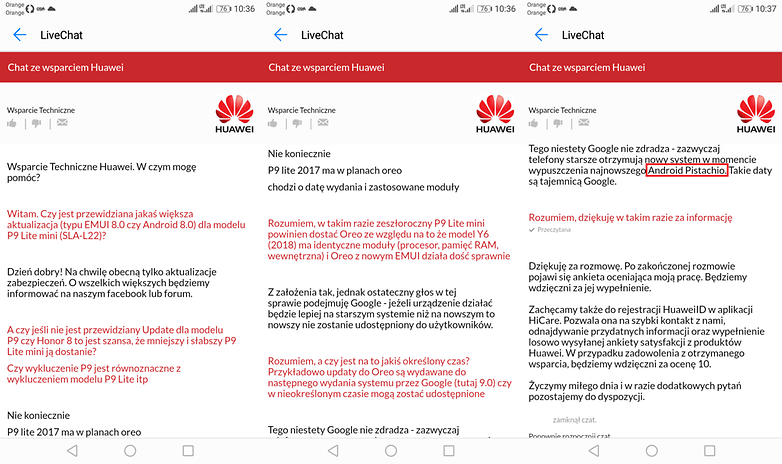 Pistachio, honestly speaking, is not what most people have guessed. Pineapple or Popsicle was the popular guess made by many users and tabloids. However, the name is in congruence with the theory published by Bloomberg that the new Android version would be named "Android Pistachio Ice Cream."
This leak by Huawei does not confirm the name, but it's a credible source. It is very much possible that Android P is Android Pistachio Ice Cream.
What are your guesses regarding the name? Does Android Pistachio Ice Cream sound as cool as Android Oreo or Android Jellybean?