Google might add a new navigation bar for the upcoming Android P and its design looks quite similar to Apple's new gesture and UI on the iPhone X.
This feature was accidentally revealed in an Android developers blog post where the redesigned navigation bar was seen in a screenshot of Android P device. Google has now removed the screenshot but it is still available in its cached copy.
As seen in the image, this new navigation bar no longer has a multitasking button and the center button is now pill shaped. 9to5Google reports that the new implementation will use a swipe up gesture to reveal the multitasking UI.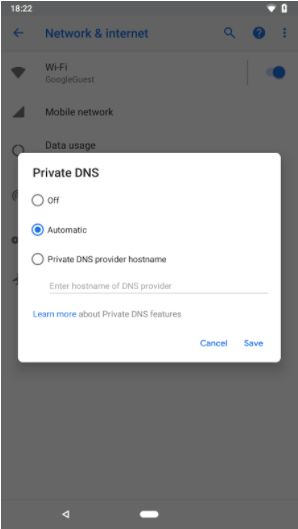 We don't know yet if the pill-shaped icon works simply as a button or an identifier where an upward swipe triggers multitasking like the iPhone X. The back button is still visible on the nav bar but according to 9to5Google, the back button appears only contextually meaning whenever it is required.
However, this navigation bar is in the testing phase and Google has previously tested other changes without ever shipping them. So it is quite possible that it's only a temporary test which may not find its way into the final version of Android P.
But given that the company is now is fully supporting screen notches like the iPhone X, a gesture-based navigation bar would definitely make it easier for developers to use the bezel-less displays in a better way.