Project Treble is relatively a new concept for Android users. It allows obsolete device makers to get timely Android updates. With Project Treble, many custom ROM developers have been able to build the latest Android version from AOSP for even obscure brands.
On the other side, developers and few enthusiasts are already testing and savoring the final Android P beta 3 on Pixel and few Android One devices. However, custom ROM users are still away from the Android P beta program due to its unavailability over Android Open Source Project (AOSP).
But this hasn't stopped XDA developer Erfanoabdi to bring Android P Beta version on some Snapdragon-powered Project Treble devices. The new port is built from Google Pixel XL Android P DP3 system image.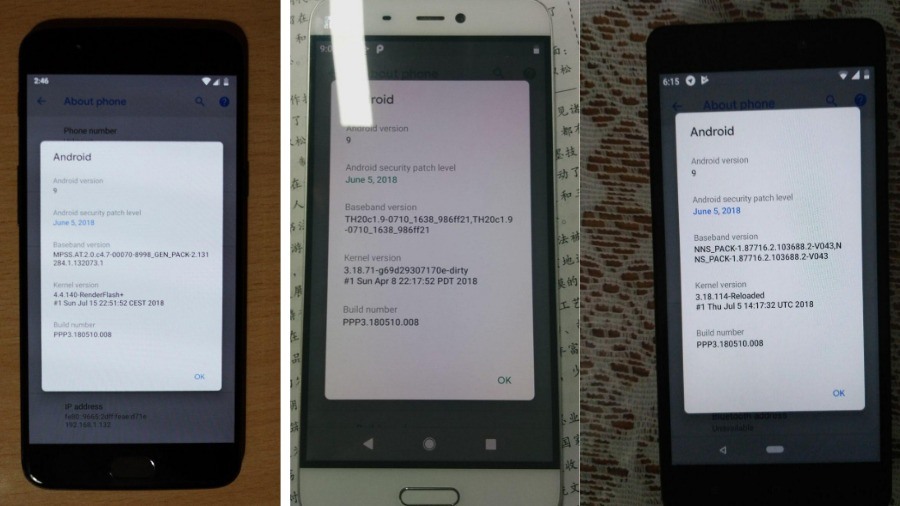 Earlier, the part-time developer was able to port Android P on his Moto Z device because of the device's unofficial Project Treble compatibility. Now, Erfanoabdi has been able to bring unofficial Android P beta version on more Qualcomm Snapdragon-powered Project Tremble enabled devices (both official and unofficial).
List of project treble enabled devices (custom ROM) who can boot Android P beta version:
Lenovo P2 (kunato)
Lenovo Zuk Z2 Plus (z2_plus)
LG V30 (h930)
Motorola Moto G5 (cedric)
OnePlus 5 (cheeseburger)
OnePlus 5T (dumpling)
Samsung Galaxy S9+ (Exynos) (starlte2) – highly unstable
Xiaomi Mi 5 (gemini)
Xiaomi Mi 6 (sagit)
Xiaomi Redmi 3s/3x/Prime (land)
Xiaomi Redmi 4 Prime (markw)
Xiaomi Redmi 4A (rolex)
Xiaomi Redmi 4x (santoni)
Xiaomi Redmi 5 Plus (vince)
Xiaomi Redmi Note 4 (mido)
Xiaomi Redmi Note 5 Pro (whyred)
To install the Android P port, you first need to have a ROM with unofficial Project Treble support. Once that is out of the way, click here to download Android P beta for Project Treble enabled devices.
One thing to be noted here is that this port is not compiled from stable Android 9.0 since from inception DP's are never released on AOSP until the final version. Therefore, you may see some bugs here and there. And if you want a relatively more stable version, you can wait for the final version to arrive on AOSP when custom ROM developers would be able to bring a proper Generic system image (GSI).