P
icture-In-Picture is a new native Android O feature that you might want to use. Manufacturers like Samsung already included this functionality in the past. And it arrived on Android TV with the release of Marshmallow.
Currently, not a very large number of apps support PiP, mostly Google made. Usage of the feature mostly revolves around video playback, but it can have other applications as well. Also, Android O Picture-in-picture in limited to Pixel and Nexus devices.
PiP allows you to shrink down an app to the size of a small thumbnail window and display it on top of other apps. However, you should not confuse PiP with the split screen feature on Android which allows you to run two apps simultaneously, each covering half of the screen.
By enabling picture-in-picture, you can watch YouTube videos while chatting with your friends on WhatsApp. In case of YouTube, users often complain they can't minimize the app while listening to music. Well, PiP is here to help, but it requires a YouTube Red subscription.
How to Enable Picture In Picture mode In Android O?
The option to enable Picture-In-Picture mode in Android O is buried deep inside the Settings app. You can follow the steps mentioned below.
How to use Picture In Picture on Android O?
Now that you've enabled PiP, using the same for supported apps isn't a rocket science. In Google Chrome, you can make a YouTube video or a non-YouYube video full screen and press the Menu button.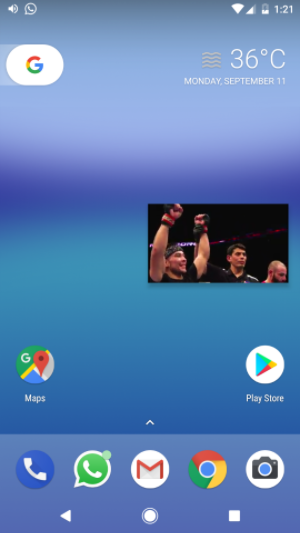 The same method goes for Google Duo; you can press Menu button during an ongoing video call. For Google Maps, PiP window appear when you start navigation.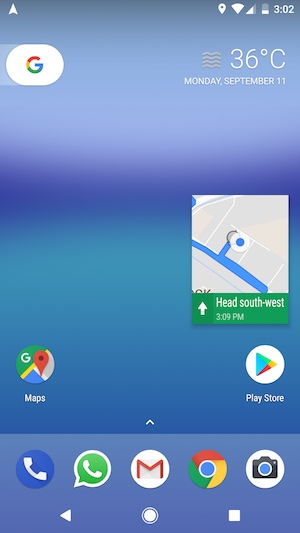 You can move the PiP window anywhere on your screen. Depending on the app, it also has a couple of control options when to tap the window to make a little bigger. For instance, the Play/Pause and Expand button in the case of videos.
To remove the PiP window, drag it down to the bottom of the screen. However, the behavior depends on the app. For instance, if you close PiP for YouTube video, it'll pause the video which you can resume by visiting the Notifications shade. But dragging down a Google Duo PiP screen would hang up the video call.
Picture In Picture mode not working
There might be chances that you can't enjoy picture-in-picture on Android O for some reason. This is what happened to my Pixel. You can perform a couple of fixes.
Clear the app cache for the particular app for which PiP isn't working. You can go to Settings > Apps & Notifications > App info. Open the App info screen for concerned app and tap Storage option to clear cache and other data.
If the above solution doesn't work, you can boot your device into safe mode and check if PiP is working. On your Pixel/Pixel XL, press and hold the power button. Now, tap and hold the 'Power Off' option and an option to open safe mode will appear. You can reinstall the app if the issue goes away in safe mode.
Picture In Picture on Android O has just arrived. We can expect that the number of supported apps would increase in the coming future. In addition, if you are facing YouTube picture in picture not working on iPhone issue, you can refer to the comprehensive guide on how to fix it.
Tell us about your PiP experience on Android. And don't forget to drop your feedback.