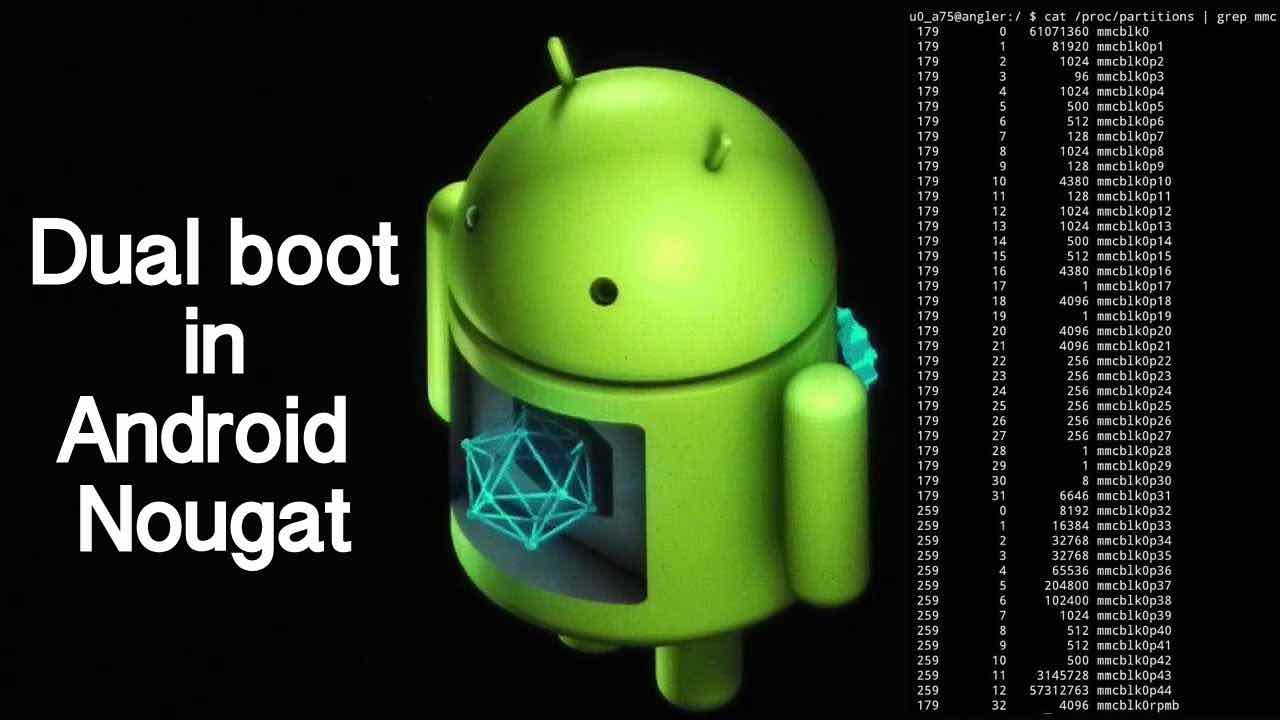 Short Bytes: Google recently introduced Seamless Update to Android Nougat which can be accomplished using two system partitions on pixel devices. A TWRP lead developer Dees_Troy has found that the new Pixel phones might have 2 system partitions, 2 boot partitions, 2 vendor partitions, 2 modem partitions which can be tweaked to dual boot the devices with custom ROMs.
I
t is almost sure that Google will be scrapping off the Nexus smartphone line to clear the stage for the new Pixel series. The devices would be shipped with the Android Nougat out of the box.
The newest Android 7.0 has come with a lot of features for the devices along with a disappointment for the owners of some popular and powerful smartphones.
Dees_Troy, a TWRP lead developer and an XDA member, has found a fascinating thing that would set the Pixel phones apart from the Nexus and other Android devices.
After analyzing the source of the Android Nougat source code, he came to a conclusion that the Pixel devices will have "2 system partitions, 2 boot partitions, 2 vendor partitions, 2 modem partitions, etc".
Earlier, it was known that the smartphones pre-installed with Android Nougat would receive Seamless Updates. A feature Google borrowed from its Pixel notebook line.
To receive Seamless updates, an android device should have two system partitions. One active partition houses the current android files and the inactive partition is used to install a new update. When the update process completes, the system restarts and the inactive partition becomes the active one having the latest updates. The previously active partition now becomes inactive.
This makes the updates process faster and safer. If anything goes wrong the device still has the backup. Also, it reduces the time when your device remains unusable during the update.
With his findings, Dees_Troy concludes that the existence of an extra set of various partitions can make dual booting possible on Pixel devices. The second partition primarily intended for Seamless updates can be used to put custom ROMs after some tweaking.
Booting multiple ROMs on Android devices has been a dream of the Android enthusiasts since a considerable amount of time. The existence of the MultiROM project is a known realization of the dream. But a major downside has been the unavailability of appropriate hardware to do so. Now with the extra partitions present on the devices, dual booting Android devices would become easier than before.
Source: XDA-Developers
If you have something to add, tell us in the comments below.
Also Read: Remix OS Player Makes It Simple To Run Android Games In Windows