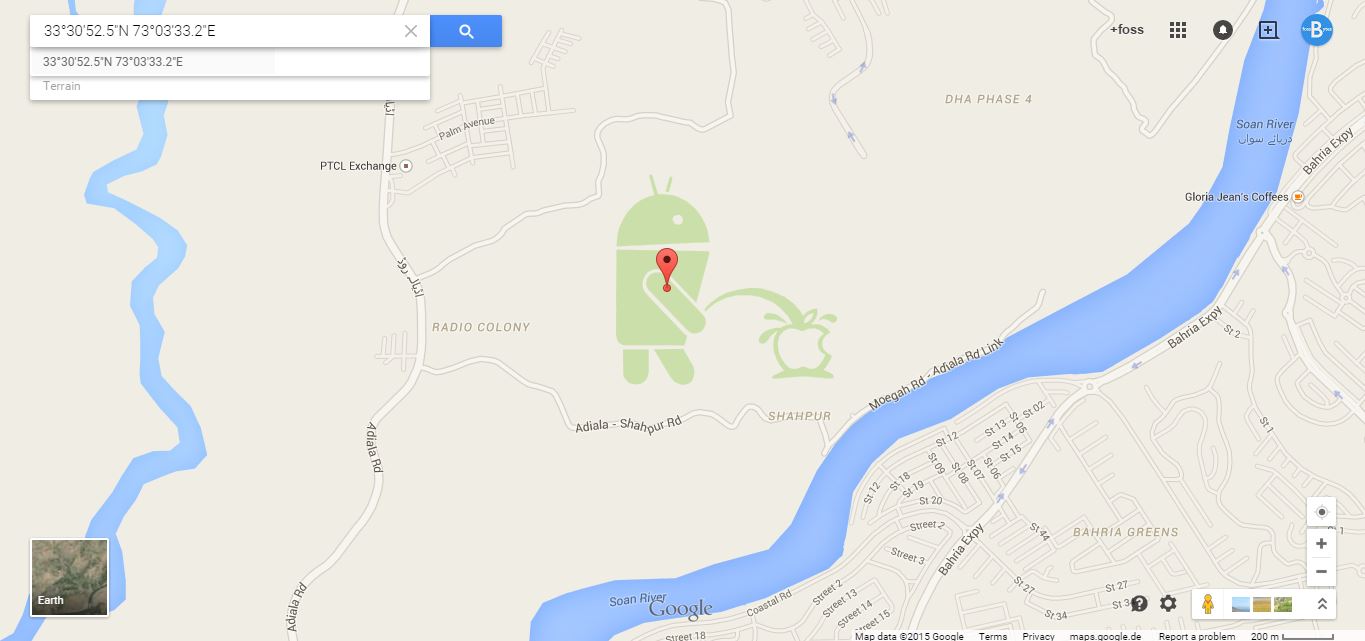 Update: Google has fixed the bug and apologized for it. This was probably some mischief of some employee gone rogue.
What was the news? 
Here's your daily dose of fun news: A user on Hacker News posted something amusing – the Android logo peeing on an Apple logo in Google Maps. The coordinates of the map point us to Rawalpindi, a famous Pakistani city. This Easter egg hidden in Google map shows that even the biggest companies try to insult each other in the most childish ways.
In the picture Android's "Droid" is shown relieving itself. It's possible that this could have been sneaked in by some user, just the way Edward Snowden's den appeared inside the White House a few days back.
The urinating droid image doesn't appear in satellite view. Right now, the image can be seen on mobile devices too.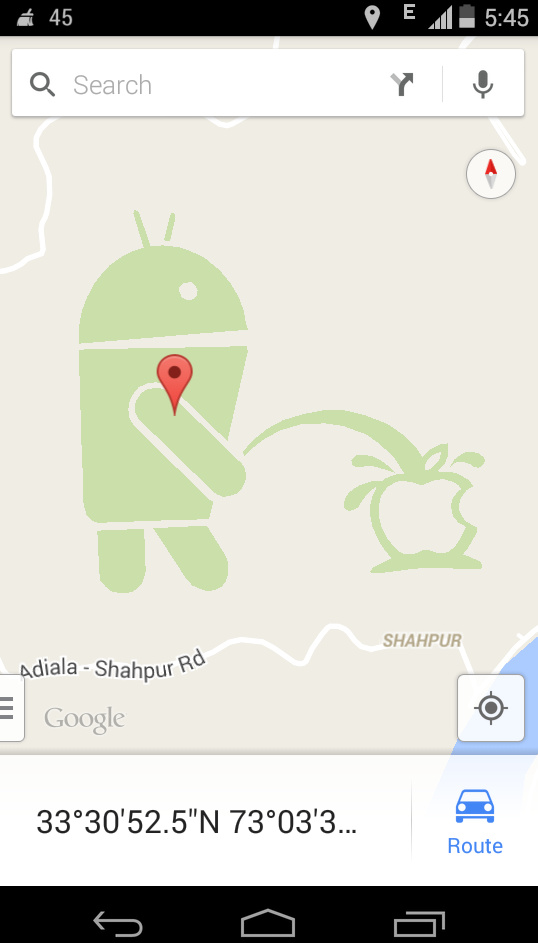 A Google spokesperson said they are aware of the issue and are working to fix it. Click here to see this wild Easter egg before it disappears ;)
Share this amusing piece with your friends and keep reading fossBytes.