Your Android smartphone is probably the best emulation machine, but when paired with a Bluetooth controller it turns into an ultimate DIY portable gaming console.
If you're like me who loves playing games on the go but can't afford to buy a Nintendo Switch for any reason, then turning your Android smartphone into a PS2, 3DS or Wii emulator is probably the best option.
However, one major challenge while playing PS2 or 3DS games on a touch screen device is the lack of proper controls. Sure you can control Kratos from God of War using on-screen touch-based buttons, but you won't get the same level of control as you would when using physical buttons.
Now the obvious solution to this problem is to attach an external controller from a PS4 or an Xbox. They work well for the most part. However, if you want the ultimate Nintendo Switch experience while playing PS2 games on your android smartphone, then let me introduce you to the Ipega PG-9167.
Android Emulation Controller: Ipega PG-9167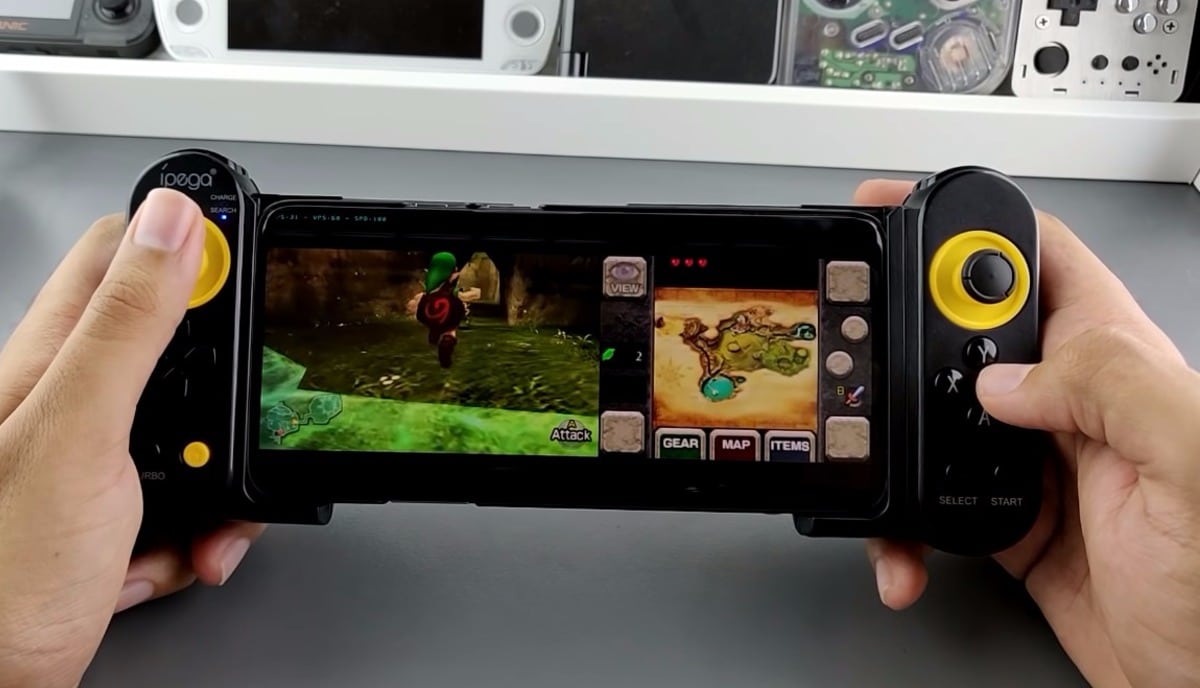 The test of this device was done by the Youtube channel ARZEON. The presenter used his OnePlus 7 Pro Android smartphone as the device to play retro games on. He installed emulation software for Sony PlayStation 2, Nintendo 3DS and Wii. PS2 isn't a portable device, therefore, playing retro games like Burnout Paradise and Shadow of the Colossus on your portable android smartphone is an amazing experience.
The presenter used OnePlus 7 Pro as his testing device because of its ultra-powerful specs. We reviewed the phone when it was launched and it is also on our list of the best gaming smartphones of the last year.
The Ipega PG-9167 Android emulation controller is quite a versatile device. Players can use it to grip their phones similar to a Nintendo Switch. The gaming controller has a housing in which big phones like OnePlus 7 Pro can be easily fitted.
Along its sides, the Android controller has Joycons-inspired gamepads that can be removed from the controller housing quite easily. Players can use the controller in either one hand operation or by using both their hands.
The presenter first tests the 3DS game, Legend of Zelda: Ocarina of Time using an emulator on his OnePlus 7 Pro. The Ipega controller worked perfectly here, offering almost no delay in gameplay.
The presenter then tested other Nintendo games like Smash, Super Mario and Sonic. He also tested the popular PlayStation 2 game Devil May Cry 4 and it ran flawlessly with the combination of OnePlus 7 Pro and Ipega Android emulation controller.
Is It The Best PUBG Controller?
The Ipega Android gamepad offers a ton of versatility. You can play all the other Android games that you download from the PlayStore using this controller. The only requirement is that the PlayStore game should have inbuilt controller support.
As mentioned earlier, you can also remove one of the Joycon-like sticks from the gamepad and use it in tandem with the on-screen touch controls. Even in this mode, the gamepad offers another attachment which lets you use the screen for looking around but also lets you use buttons for firing. This could be one of the best PUBG controllers which can also be used as a full-fledged gamepad.
The OnePlus 7 Pro performed really well in emulation as well. All PS2 games including Kingdom Hearts and Devil May Cry 4 ran at a steady 60FPS, without any input lag or delay.
So if you're looking for a gamepad that works well with emulated games as well, then do give Ipega PG-9167 a try. You can order your controller by going through this link.