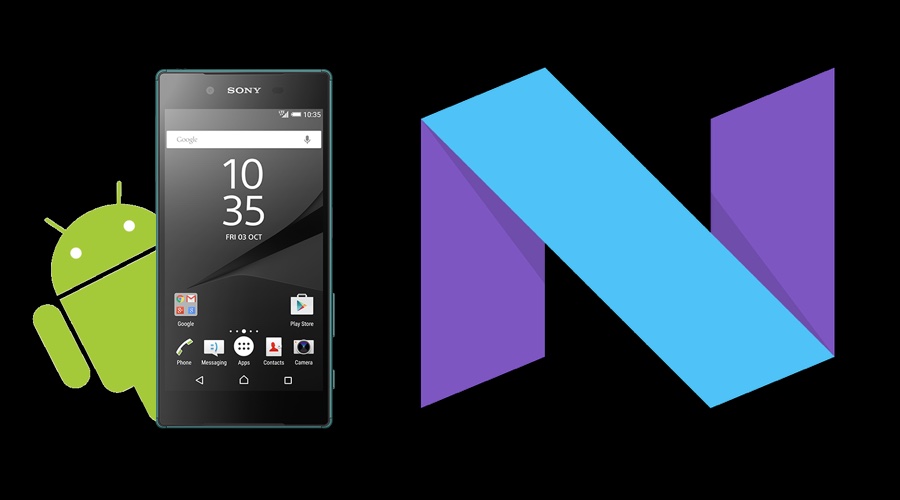 Short Bytes: Smartphone maker Sony has revealed its final list of the Android smartphones that will be receiving Android 7.0 Nougat update. This list includes Xperia Z3+, Xperia Z4 Tablet, Xperia Z5, Xperia Z5 Compact, Xperia Z5 Premium, Xperia X, Xperia XA, Xperia XA Ultra and Xperia X Performance. However, Sony hasn't mentioned any tentative rollout date.
E
arlier this week, Google started rolling out
Android 7.0 Nougat update
to the users. The tech giant announced that just like every other version, Android Nougat will be first rolled out to Nexus devices, Pixel C tablet, and General Mobile 4G (Android One).
LG is also set to launch LG V20, the first smartphone to run Android 7.0 Nougat out of the box. However, the company is yet to release its list of the smartphones that will get the update. Other companies like HTC, Samsung, and Motorola haven't released any confirmation.
Which Sony devices are getting Android Nougat update?
Today, on its blog, Sony released its list of Android 7.0 Nougat supported devices that'll get an official Android Nougat Update.
Xperia Z3+
Xperia Z4 Tablet
Xperia Z5
Xperia Z5 Compact
Xperia Z5 Premium
Xperia X
Xperia XA
Xperia XA Ultra
Xperia X Performance.
The company hasn't provided any fixed date or month telling when these phones will get Android Nougat update. Sony writes on its blog that the timing and availability of the software update depend on the service operator and it varies in different markets.
Taking a look at the history, Sony took around 5 months to push Android 6.0 Marshmallow update. This suggests that Sony users might have to wait a little longer.
Interestingly, popular Sony Xperia Z3 didn't make it to the final list. The users were expecting to see this smartphone's name because it was a part of Android N developer program.
Sony is also expected to release Android Nougat-powered Xperia XR during the IFA 2016.
Did you find this article helpful? Don't forget to drop your feedback in the comments section below.
Also Read: Android O Name Predictions — Best Sweet Nicknames For Next Android Version