There's no denying that Android 12 received one of the most extensive UI overhauls and features compared to any Android version ever released. Material You, enhanced widgets, and many other highly-requested features made their way into the official Android 12 release. We then briefly looked at Android 12L, which provides an optimized Android experience tailored to foldable phones and tablets.
Google is already working on the next iteration of Android 13 codename "Tiramisu," and we already have lots of information about the same. So, in this one, let's look at everything we know about Android 13.
Android 13 Features & Availability: Everything We Know So Far
Since Android 12 was released in October last year, we expect Google to release Android 13 in Q4 2022. Of course, just like Android 12, there'll be lots of developer previews and beta versions to look forward to. To give you an idea, Google should start pushing early developer previews next month or March as it did with Android 12.
If you own a Pixel device that hasn't received more than three years of major Android updates, your device is eligible for Android 13 updates. Here's a list of all the Pixel devices that will get Android 13.
Pixel 4
Pixel 4 XL
Pixel 4a
Pixel 4a 5G
Pixel 5
Pixel 5a
Pixel 6
Pixel 6 Pro
Pixel 6a (Upcoming)
Android 13 will also make its way to other flagship devices, depending on the manufacturers. So, if you've recently purchased a flagship OnePlus, Realme, Xiaomi, or OPPO device, chances are, you'll get to try Android 13.
Since Google has reverted to calling Android versions by dessert names from Android 12 (Snowcone), Android 13 will be called Tiramisu. For starters, Tiramisu is a coffee-flavored Italian dessert.
All Android 13 Features We Know So Far
Here are all the new features coming to Android 13.
Revamped Media Player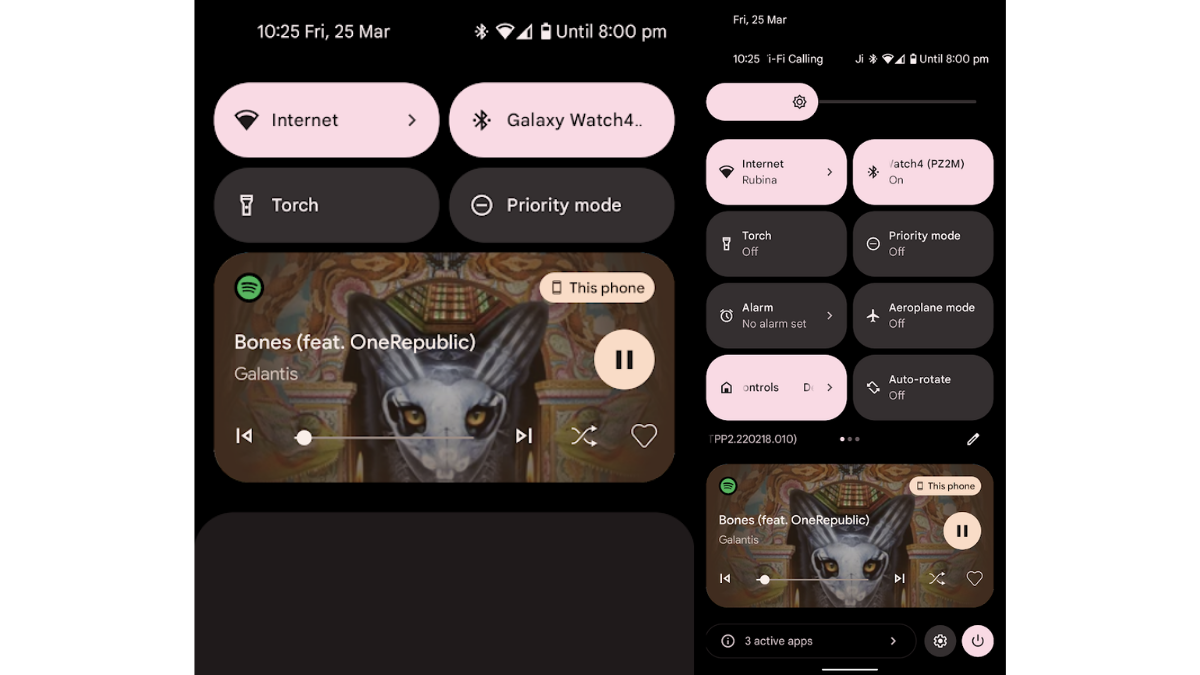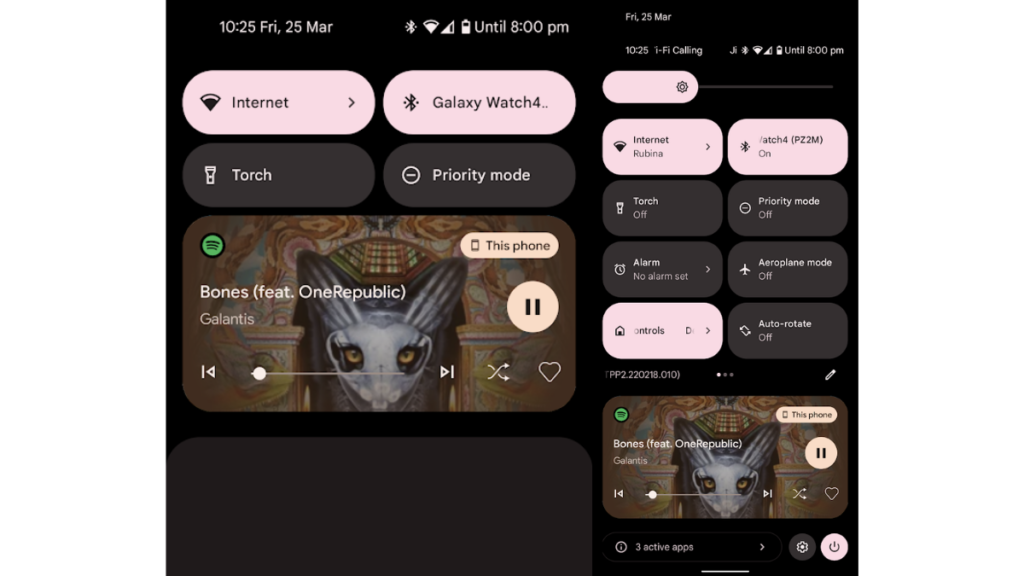 Android 12's media player already saw quite a lot of improvements from Android 11. In the latest Android 13 Developer Preview, Google tweaked the player yet again and it now looks way more aesthetically pleasing than ever, with the album cover as the UI background.
Notification Permission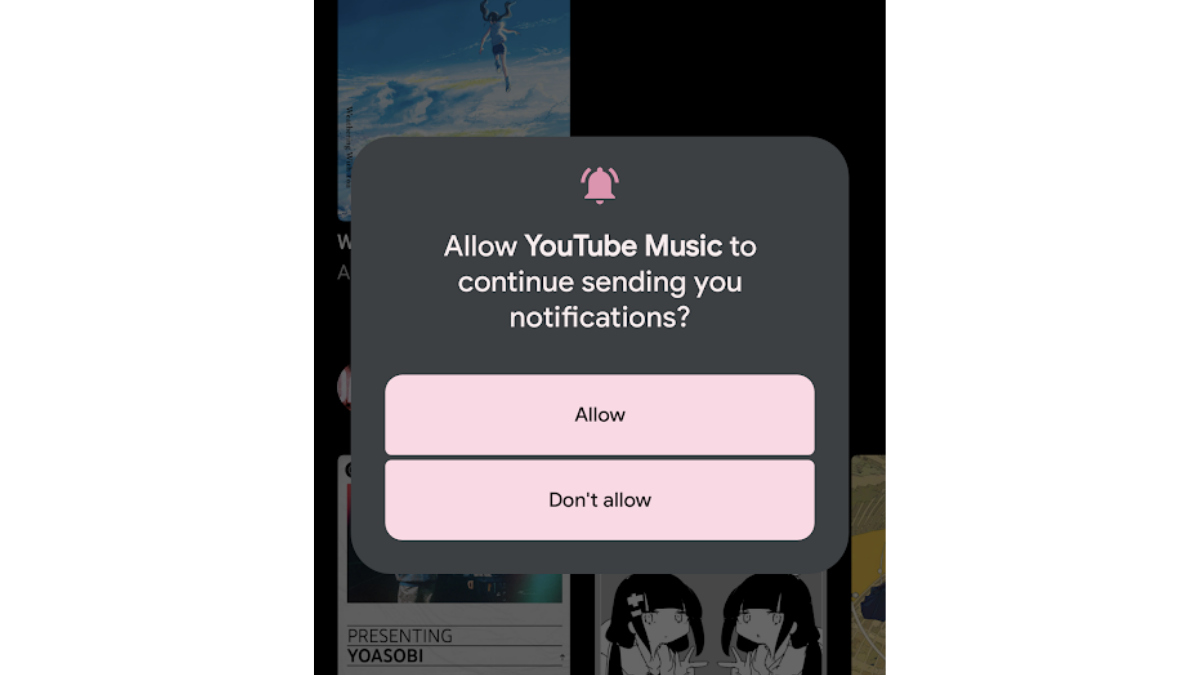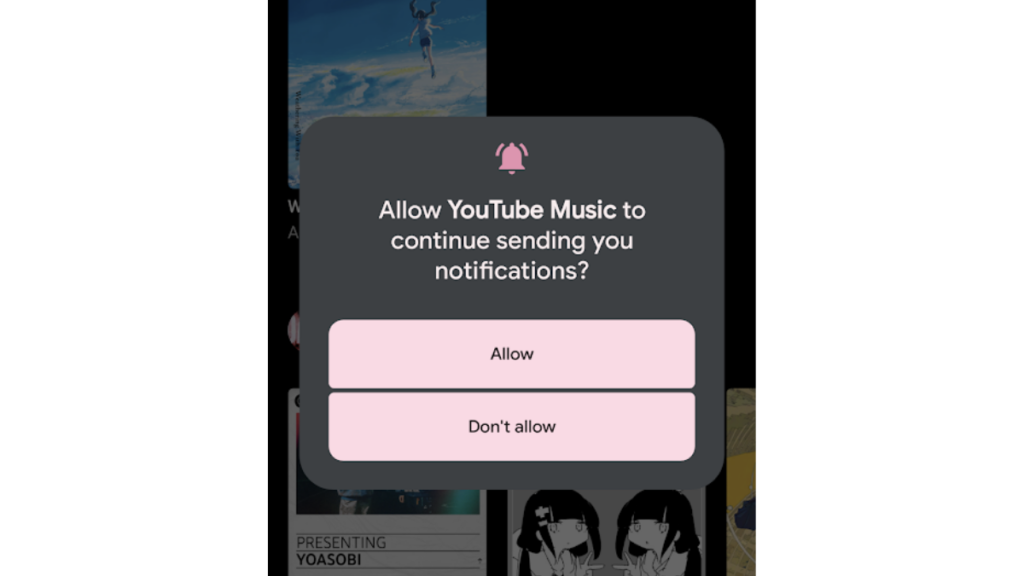 You'll now have to grant apps permission to send you notifications. If you updated from Android 12 to Android 13 Developer Preview 2, when you try to open apps, the first thing that the app will ask you is to allow sending notifications. This is a great feature for those who know that an app sends too many notifications. Hence, they can tap on the "Don't allow" button right when they install the app.
More Control Over Background Apps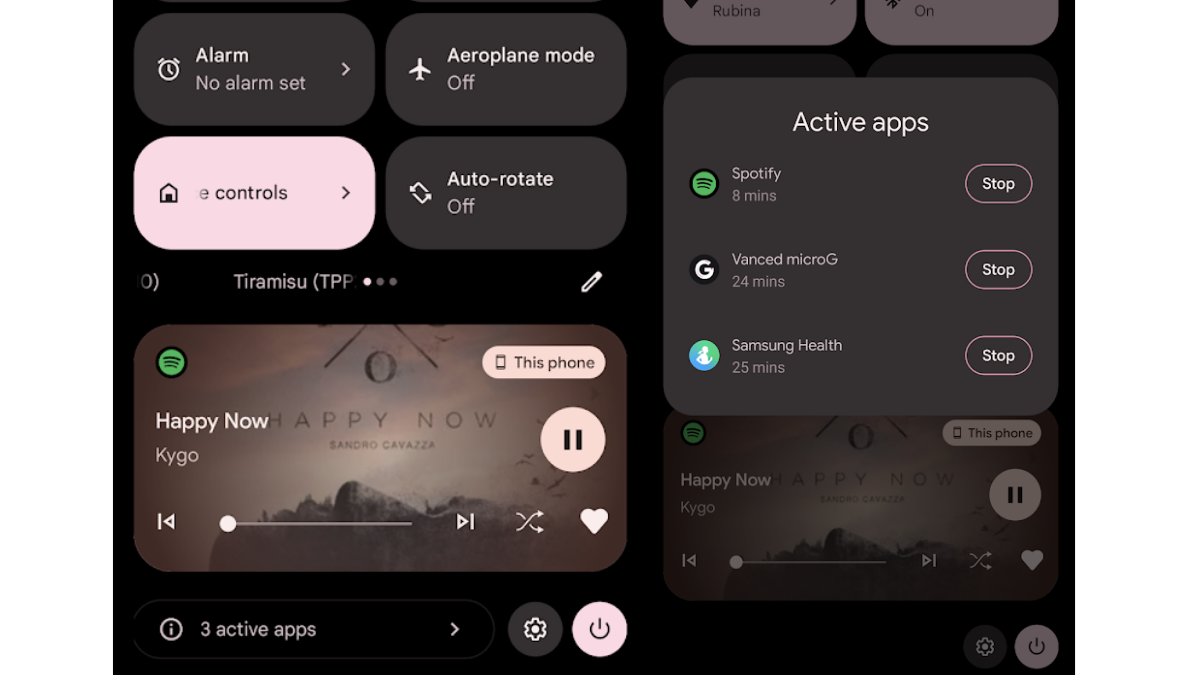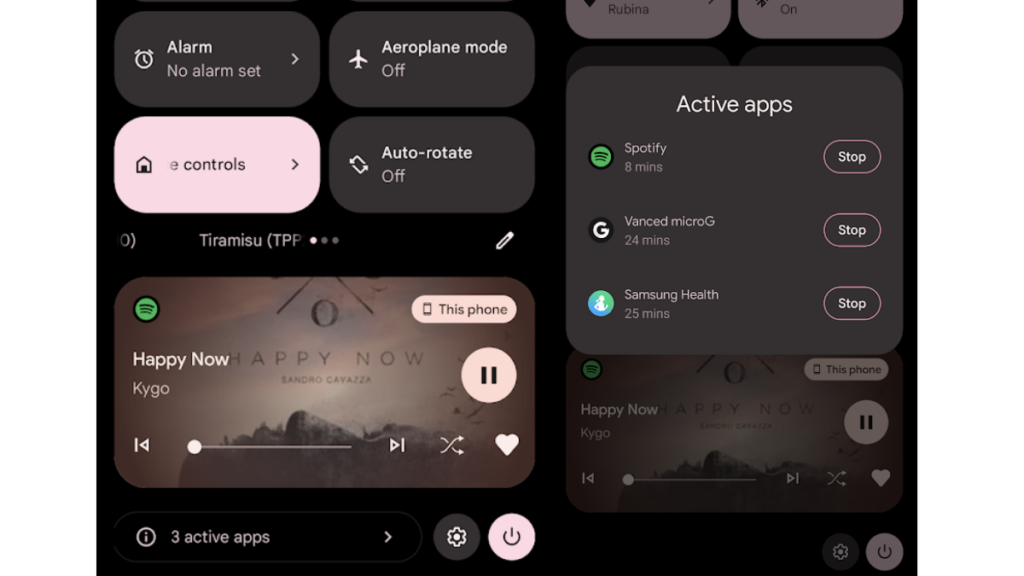 Android 13 DP2 introduced a new active apps overlay which you can access by swiping down twice from quick settings. Tapping on "Active apps" shows you all the apps that you're currently using, which are running in the background.
Keyguard User Profile Switcher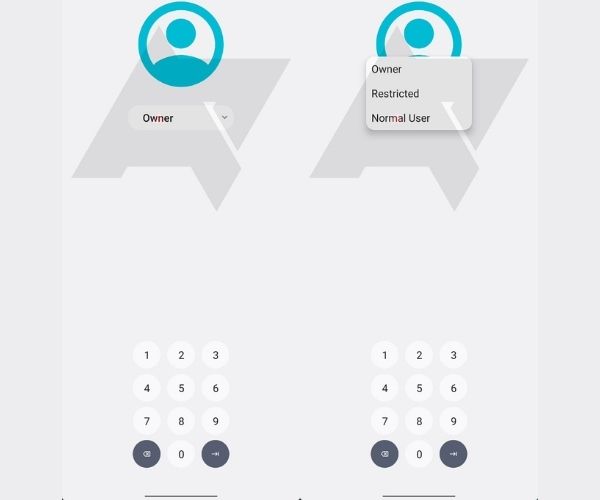 First spotted by Android Police, Android 13 might feature a keyguard user profile switcher. It is similar to what we're used to seeing in Windows, i.e., choosing and logging into different profiles suitable from the lock screen. Android will also allow you to do the same. This feature will likely make its way to Android 12L rather than Android 12, but it'll be a great addition to Android nonetheless.
In-Settings App Languages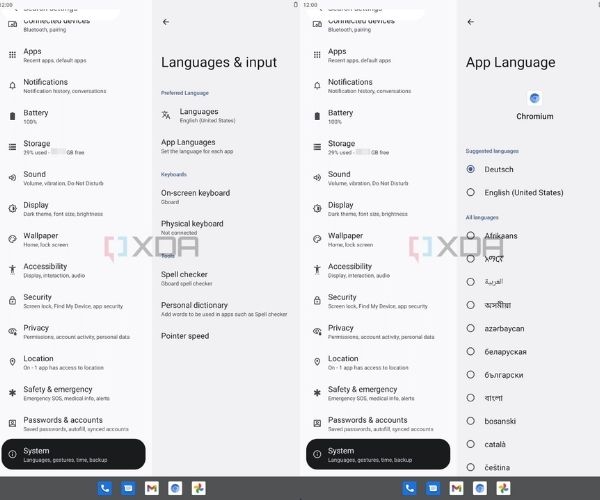 Recent reports have suggested that Google is working on a feature codenamed Panlingual, which, as the name suggests, allows users to switch app languages to different apps. This option will be available in the Language and Input menu in the settings app.
Multi-User NFC Payments
The ability to switch between profiles has been present on Android for a while now, but one of the downsides is that it disables users, other than the admin, to use NFC to make payments. This is set to change on Android 13. As useful NFC and contactless payments are in the US and Europe, this feature is needed.
Disable Background App Limitations
Android OEMs have recently come under fire for needlessly optimizing their UIs and killing background apps to optimize the performance of other apps. Android 12 introduced "PhantomProcessKiller," which aggressively kills background processes, but now users will choose if they want to disable or PhantomProcessKiller. It's good to see Google finally understanding power users' needs and not going with the flow of other OEMs.
Native DNS Support Over HTTPS
Android supports DNS over TLS, and one of the recent code changes in AOSP suggests that Android 13 will support DNS over HTTPS. All you need to know is DoH has a slight advantage over DoT in terms of privacy.
Support for Bluetooth LE Audio
LE stands for Low Energy Audio, and as the name suggests, it's a way to transfer audio while consuming negligible power over Bluetooth. Android 12 doesn't have full support for Bluetooth LE yet, but that will change for Android 13. This will be made possible by LC3 (Low Complexity Communication Codec), which can save power while delivering high-quality audio.
Notification Permissions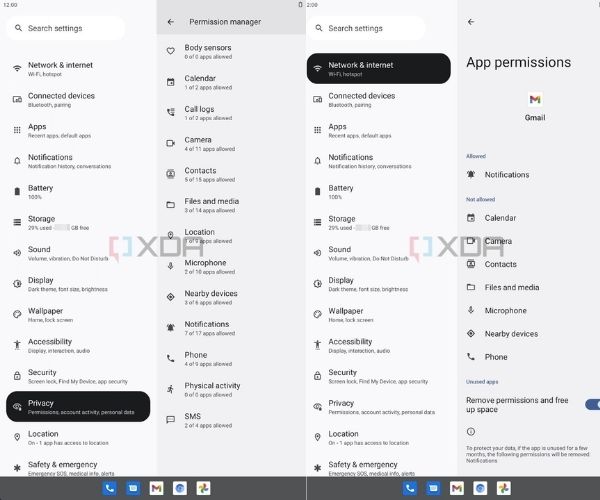 Push notifications in Android have gotten better over the years, but there's still some work to do regarding applications bombarding users with notifications. Even though no one likes too many messages, going to every app's settings and manually turning notifications off is exhausting.
That might, however, change with Android 13. Just like how Android asks you to enable location access, storage access, or camera or microphone access for a new app, you'll also see a prompt asking if you want to allow push notifications for the app.
Lock Screen Clock Customizations
The lock screen clock received a much-needed makeover for Android 12. When there are no notifications, the clock occupies the entire lock screen, but when there are notifications in the tray, it shrinks to the top-left side. Android 13, on the other hand, might allow users to change the layout and the style of the clock.
What are your thoughts about Android 13? What all features would you like to see in the next big release? Let us know in the comment section below.