The final Android 12 Beta Update, i.e., Beta 5, is out for Pixel devices. Google has pushed a total of seven beta updates in till now. The OS reached platform stability in the Beta 4 update, and the Beta 5 improved and brought stuff that the giant promised during the Android 12 reveal at Google I/O.
In this article, let's glance at the new beta update's changes, additions, and improvements.
Android 12 Beta 5: What's New?
Lock Screen Elements
The first thing we noticed after booting was the elements on the lock screen. The date, day, and month are now placed higher than the lock screen time.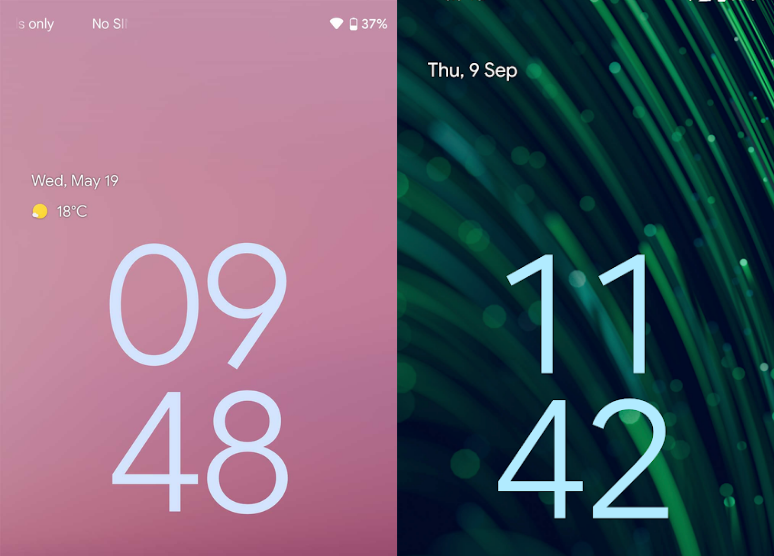 Similarly, the notifications now appear a little lower for the lock screen time.
Launcher Search Revamp
In our Beta 4.1 coverage, we reported a strange UI glitch in the launcher's search bar — where there would be a rectangular wrap around the search bar. Beta 5 brings back the revamped quick search feature that Google promised.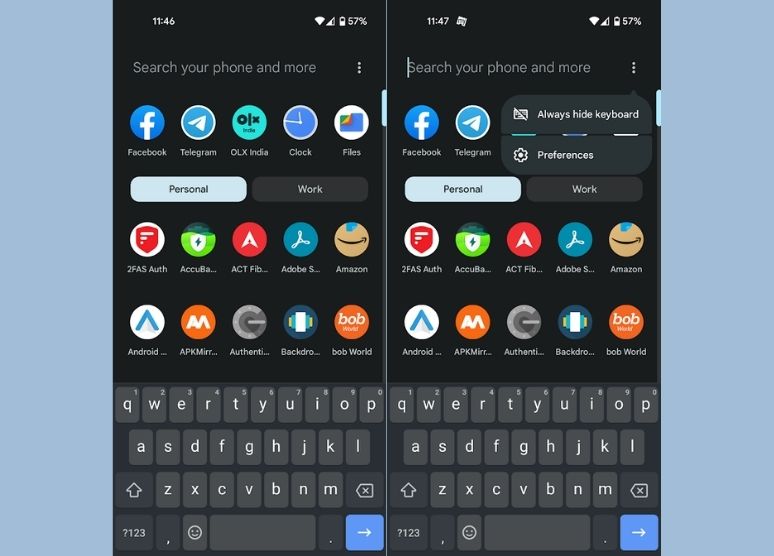 Opening the app drawer opens the keyboard by default. Tapping on the three-dot menu on the right side of the search bar reveals two options – Always Hide keyboard and Preferences.
At a Glance
At a glance, the widget has been moved to the left corner, similar to how it appears on the lock screen.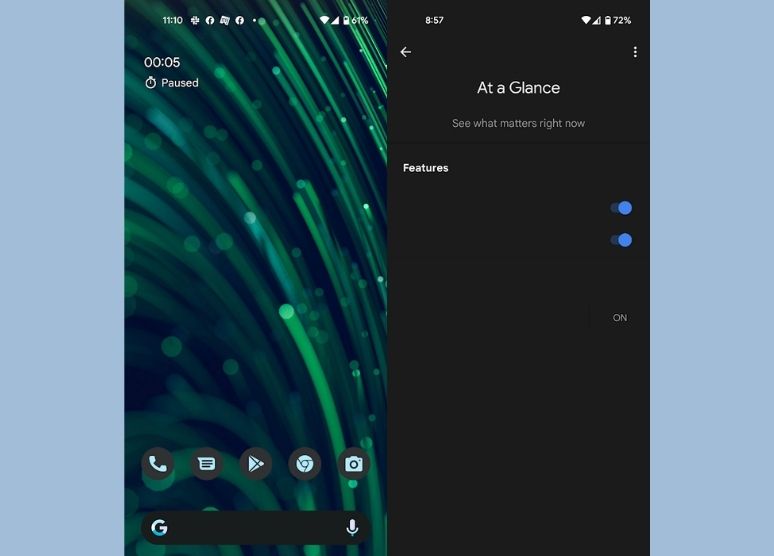 It also integrates with the stopwatch in the Clock app. Tapping on it takes you to the Clock app where the timer's running. This eases things up, so you don't always need to use the quick settings and tap on the timer to stop the stopwatch. The weather and its settings, however, are currently broken.
New Material Clock Design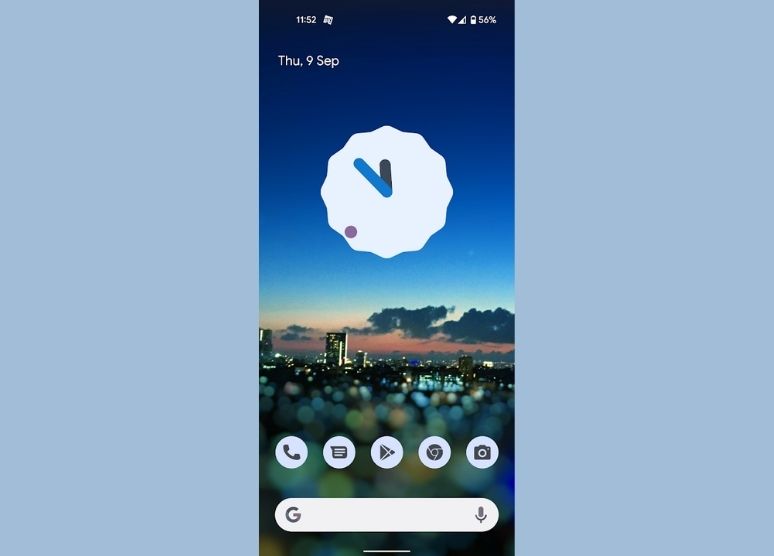 The new clock design was another thing that Google showed us in the I/O, and it's finally here in Beta 5.
Miscellaneous
The Android security patch is now updated to September. The build number for the update is SPB5.210812.002. We tested the build thoroughly and found no major bugs or issues. The overall stability seems to be fine. The size of the update is 119 MB.
When Will Android 12 Stable Update Come Out?
In an official release post, VP of Engineering, Dave Burke, wrote, "We're just a few weeks away from the official release of Android 12." We expect the stable Android 12 update to be arriving this month.
What do you think of Android 12? Let us know your thoughts and opinions in the comments section below.