Google has released the final Android 12 Beta update – Beta 4 today, which doesn't add new features, but the OS reaches the platform stability stage.
Last month, the giant pushed the Android 12 Beta 3 update, adding new features like scrollable screenshots, better, faster auto-rotate via face orientation recognition, and a significant number of under-the-hood changes.
Android 12 Beta 4: One Step Closer
For starters, what Google means when it says that Android 12 has reached platform stability is; the OS is stabilizing, and developers can test their apps as the APIs, features, and layout have been finalized. After testing out their apps, developers can release updates for Android 12 and ensure that things are fixed beforehand.
This update will be followed by a release candidate and the final, stable release in the next few months. The Material You theming engine, UI changes, privacy-focused features make Android 12 one of the biggest feature-packed updates.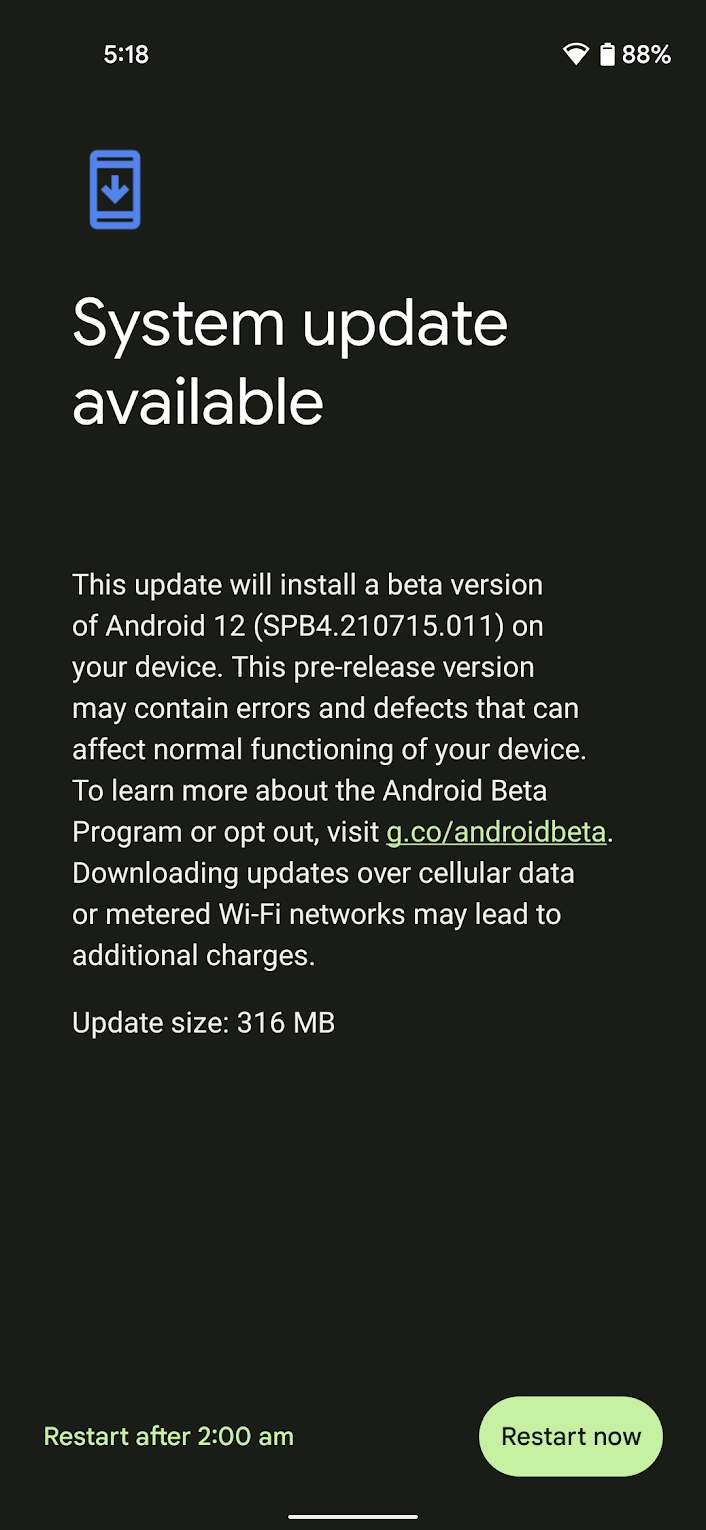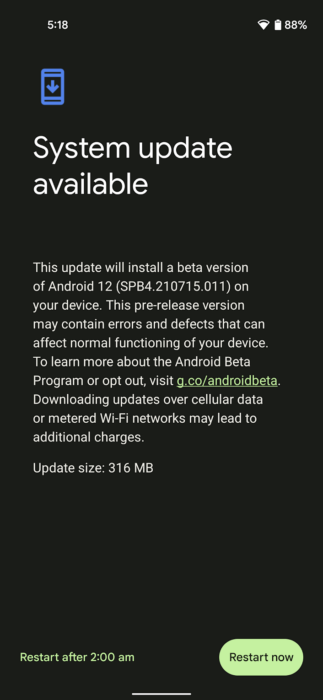 The size of the update is 316 MB. If you own a Pixel or a supported device, head to the updater app in settings and tap on the "Check for updates" button.