After months of beta testing, Google is all set to roll out the stable version of Android 11, and it appears we may have an Android 11 release date. Based on a slide that appears in the recent "Hey Google" Smart Home Summit, Google is likely launching Android 11 on September 8th.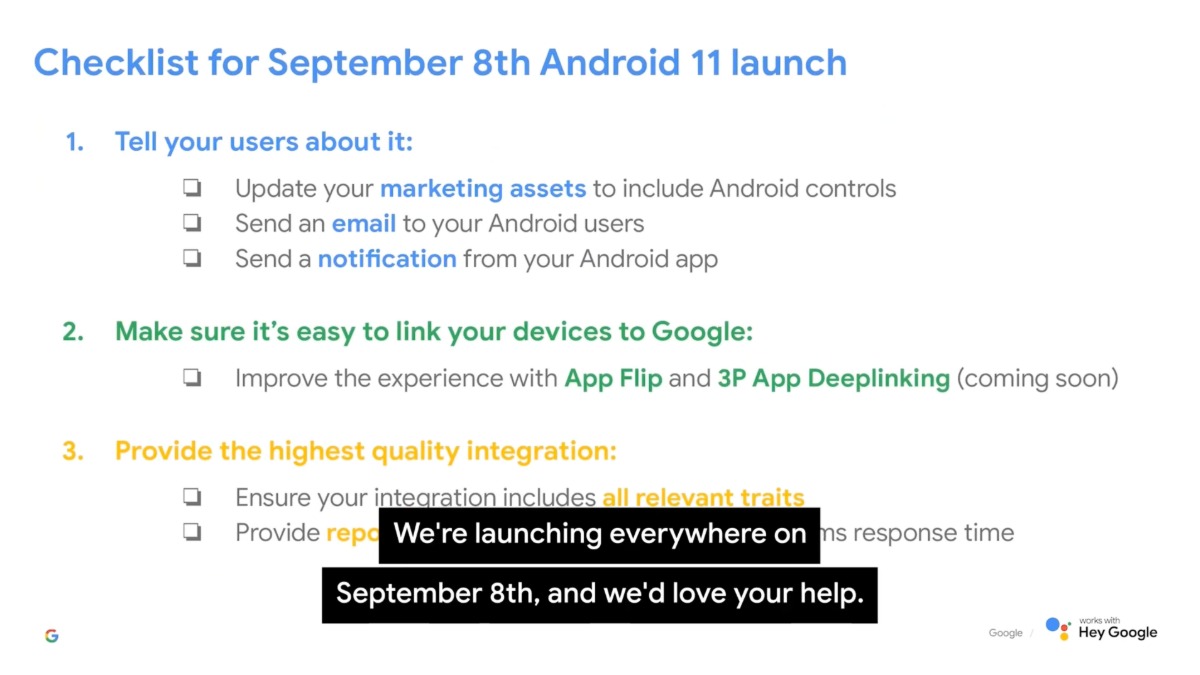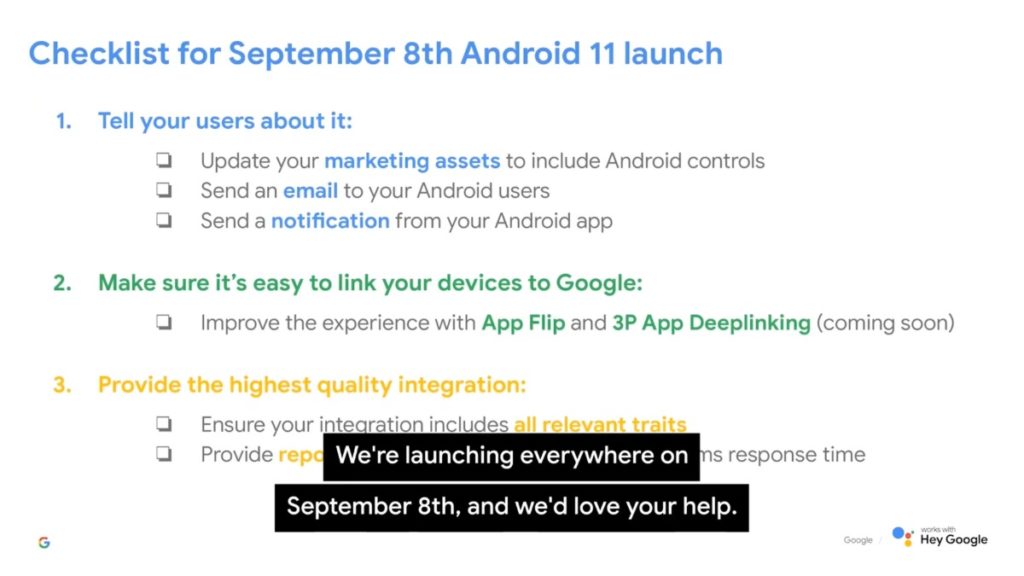 The company showed off a slide titled "Checklist for September 8th Android 11 launch" at the 18-minute timestamp. Kudos to Android Police, who were quick to spot the leak. Unfortunately, the video is no longer available but it was up for at least a few hours.
In the video, Michele Turner, heading Google's Smart Home division, says, "We're launching everywhere on September 8th." while discussing the Android 11's revamped Power Menu. For those who don't know, the new power menu holds Device Controls to easily interact with smart home devices like turning off smart light or changing colors.
Other big features of Android 11 include a new "Conversation" section in the notification shade, a native android screen recorder, "Bubbles," which is basically Facebook Messenger Chat Heads for every app, a new one-time permission to improve privacy and a lot more.
In other news, Google has launched Android 11 Beta 2, a month after it launched the first beta of Android 11. The new build brings "final system behaviors" and "Platform Stability" for beta testers. Developers can use this build to begin "final compatibility testing" for apps as there will be no new significant changes affecting Android apps.
The latest Android 11 beta is available on all Google Pixel devices except for the Pixel 1. Naturally, this will be true for the Android 11 final release as well. Of course, non-pixel devices that are part of the Google Beta Program will likely get the Android 11 earlier than usual.