It appears the Coronavirus Pandemic has hit Google hard. The tech giant earlier canceled the iconic Google I/O event; it is now tweaking the Android 11 release date timeline.
Android 11 Beta 1
This month, Google was supposed to launch the Android 11 first beta version. However, according to a teaser published on Android developer's YouTube channel, the Android 11 Beta 1 release has been rescheduled for June 3.
https://youtu.be/gqJEcy57hA8
Google will hold a virtual conference dubbed "Android 11: The Beta Launch Show." The event will start at 11 am ET (8:30 pm IST) and will likely cover the Google I/O 2020 announcements.
As per the new Android 11 release schedule, Android Beta 1 will launch on June 3, Beta 2 will come in July, and Beta 3 in August.

Android 11 Developer Preview 4 (DP4)
Meanwhile, Google has unexpectedly released Android 11 Developer Preview 4. Since Android 11 DP3 came out just a few days ago, the build doesn't bundle any mind-boggling features.
Regardless, there are small features that are worth mentioning. One big change noticed by 9to5Google is users can now re-size the picture-in-picture floating window. A simple tap and drag on the window corners would do the trick.
The incredible feature of undoing app removals from the app switcher has been removed. Google has added a "Select" option to the multitasking tab, which highlights shareable text.
This will help users copy or share a small section of text without going back to the actual app. I would say it will save you at least three seconds. Android 11 DP4 comes with two new icon shapes — a hexagon and also a quatrefoil.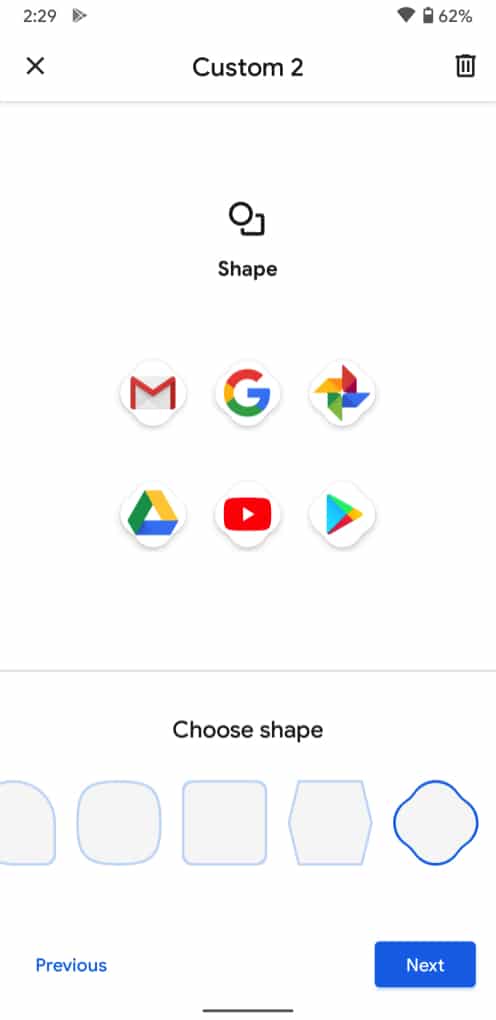 Google has also removed the Android 11 DP3 feature that allowed users to dismiss persistent notifications. Apart from that, the build includes a few bug fixes and performance improvements.
Like all previous Android 11 builds, DP4 is only available on the Google Pixel 2/2XL, Pixel 3/3XL, and Pixel 4/4XL. For non-pixel users, Google will likely open the Beta program along with the launch of Android 11's first beta.