Google just officially announced the Android 10 update, and we were quick to install it on our Pixel 3. Well, given that it already had the Beta 6 installed, the Android 10 final update was just 6MBs in size.
You might already have an idea of what Android 10 features are coming to smartphones in 2019. The list includes Dark Mode, Focus Mode, Sound Amplifier, Live Captions, etc.
Anyway, a couple of months ago when Apple released the iOS 13 Beta version, I told you about what iOS 13 features seemed inspired by Google's Android. Now, it's time to give the same treatment to Android 10 and let's see what features of Android 10 are already present on iOS 12.
6 Android 10 Features Google borrowed from Apple And iPhone
1. Location Permission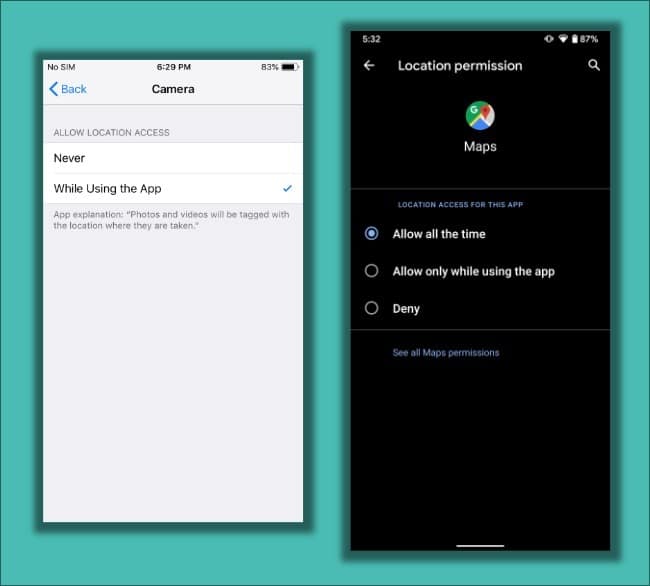 Privacy is the highlight of new Android features in 2019 and you can now allow location access to a particular app only when you're using it. This way, the app won't keep sucking your location data even if it's running in the background all the time.
Well, Apple has already added the said privacy feature to iOS and iPhones in the past.
2. Gesture Navigation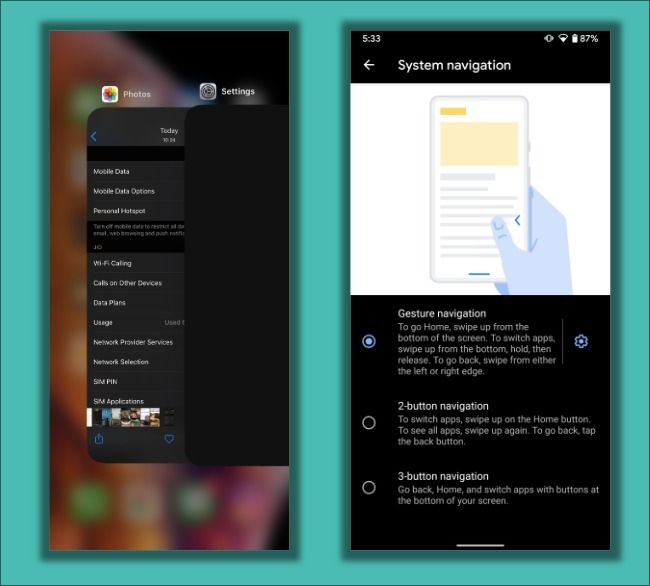 Google has already faced much criticism regarding Android's gesture navigation system. When releasing Android Pie, the search giant didn't think twice before stuffing half-baked Android Pie gestures. All because it didn't want to leave behind in the race.
Now, the gestures on Android 10 work almost the same as they do on the iPhone. For example, you can swipe along the bottom edge to switch between the apps.
Also, iPhone's long-standing back gesture is on Android 10, you can swipe from the left or right edge of your phone to go back. It's another thing that this major change messed up the menu bar that's accessed by swiping from the left edge.
Still, Android does offer the old 2-button 3-button navigation as extra options which is a good thing. Maybe, some users might not want to jump right away.
3. Audio Balancer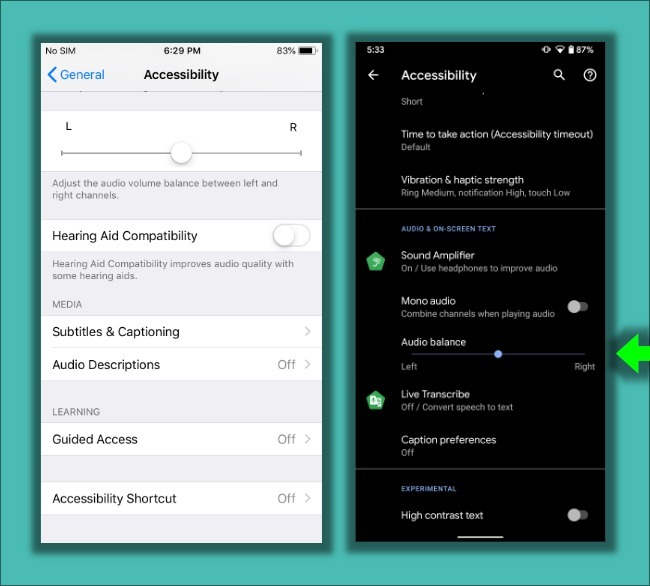 If you open iPhone's Accessibility page, you'll find an option to balance volume levels for your right and left audio channels. The same functionality has now become a part of Android's accessibility suite.
The volume adjuster could be of great help at times, and I have personally experienced it recently when I had trouble hearing from one of my ears. I simply adjusted the audio so I could hear an equal amount of audio from both ears.
4. Sound Amplifier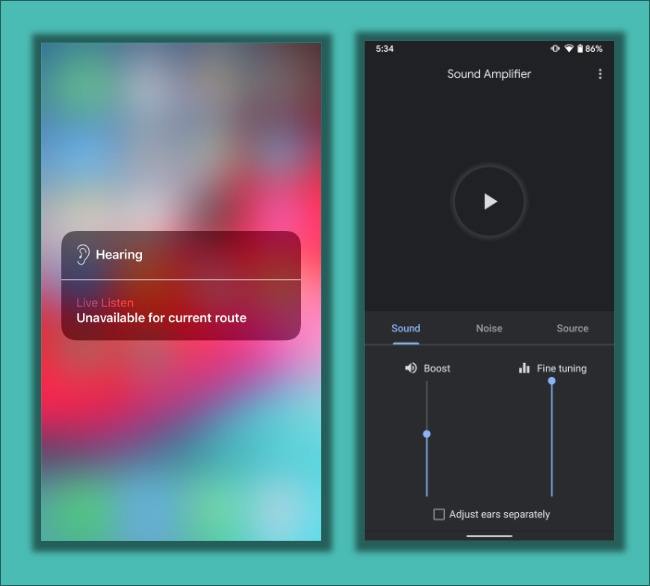 iOS 12 brought an accessibility feature that doubles as your very own surveillance tool. You can enable the Live Listen feature in the Control Center and use your AirPods (or PowerBeats Pro) to listen to all the audio captured through the iPhone's (or iPad's) mic in real-time.
Google's new Sound Amplifier feature also does a similar job. However, a difference here is that it only works with earphones using a 3.5mm jack to Type-C port. Also, Google's offering seems to be giving a lot more control option than Live Listen.
So, maybe you can not use the Sound Amplifier feature wirelessly but you can pretend to listen to music and spy on others!
5. Wi-Fi Password Sharing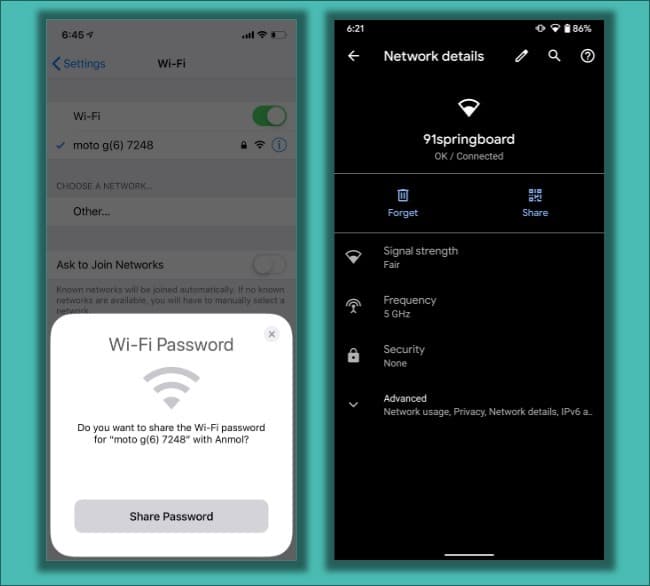 Giving away their Wi-Fi password to other people is not everyone's cup of tea. So, iOS allows you to share your WiFi connection without telling your password.
On Android 10, Google has also added a Wi-Fi password sharing feature. But it works somewhat differently. You can use a QR code to share your password with others. Certainly, it seems to be a more practical approach than what Apple has done. For instance, that bar code could be helpful during a house party and your guest won't keep asking you for the password.
6. eSIM Support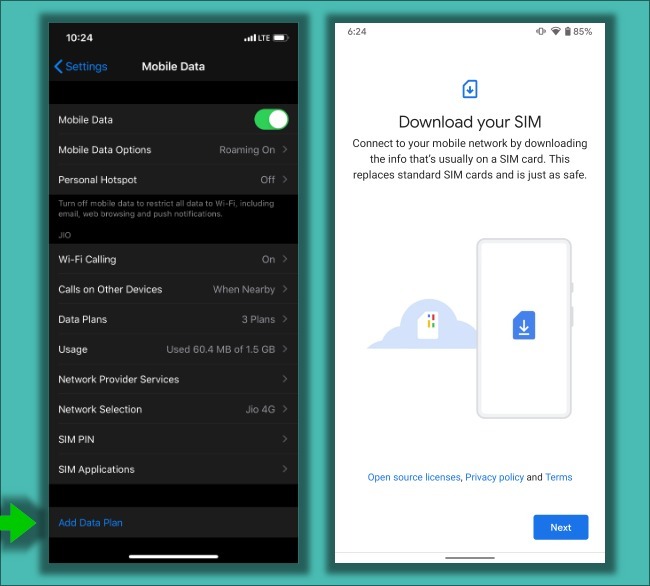 eSIMs are modern-day replacement of the conventional SIM cards that we have been using for ages. Device makers have made our lives easier by putting the SIM card tech inside the smartphone, allowing users to switch between carriers seamlessly.
Apple's iOS allows iPhone users to set up eSIM on supported devices. Google has been shipping eSIM on its phones since Pixel 2 (that means before iPhone XS), but it was only limited to Project Fi. But now with Android 10, users can finally put that extra hardware to some real work.
So, guys, these were some Android 10 features that are already available on Apple's iOS. It's not that Google has done anything wrong, it's just that these features arrived on iOS first. I'll try and update this in the future so don't forget to give it a read in the future.