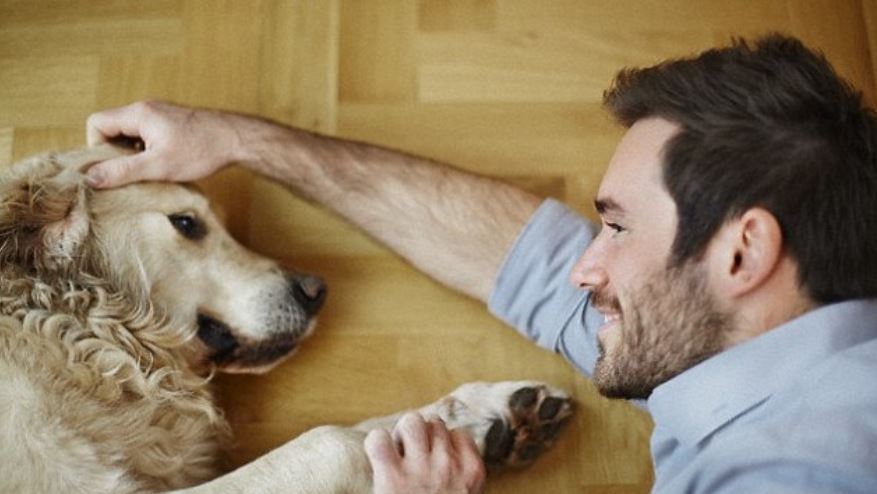 There are some things in life that make you go – "Is this real?". They may be experiences or events or the way you just are. Especially when I think of my love for dogs, especially my pet dog, its surreal. That connection, that bond (is it me or does my dog sometimes knows when I am feeling sad) is just one of a kind. So what makes dogs so attached to humans (or humans to dogs). Genomic analysis of an ancient Taimyr wolf bone has concluded that the special bond between humans and dogs date well back to over 27,000 years.
This genome of this very ancient specimen has been radiocarbon dated back to 35,000 years – revealing that the Taimyr wolf is the most common ancestor to the domesticated dogs of today. Today, the closest relative of the domesticated dogs is the Siberian Grey Wolf. The researchers made discoveries by analyzing the piece of this bone picked up during an expedition to the Taimyr peninsula in Siberia.
Initially, they didn't realize that the bone was of wolf; this was only discovered after conducting a test back in the laboratory. But then wolves are common in Siberia and only on a hunch they carbon dated the bone back to discover that the bone dated back to 35,000 years and this bone belonged to the ancient Taimyr wolf.
The DNA evidence also hows that the modern-day Siberian huskies and the Greenland sled-dogs share an unusually large number of genes with the ancient Taimyr wolf.
The study concluded that Dogs may have been domesticated much earlier than is generally believed, though it is possible that a population of wolves remained relatively untamed but tracked human groups to a large degree, for a long time.
The power of DNA shows a direct evidence that a Siberian husky you see walking down the street shares ancestry with the wolf that roamed the Northern Siberia about 35,000 years ago. That is, this wolf just lived a few thousand years after Neandertals disappeared from Europe and modern humans started populating Europe and Asia.
I always knew that the bond between humans and dogs is ancient. :D
Image: Dailymail
Recommended: This Real-life Hoverboard Just Made the Furthest Flight World Record