When one talks about targeted ads, Facebook is the first name that comes to mind. It is so because Facebook was the first to turn every user into a customer/shopper. In the book An Ugly Truth: Inside Facebook's Battle for Domination, we get an in-depth look at how it happened.
The book refers to a part where Sheryl Sandberg, the current Facebook COO, was just starting to revolutionize Facebook. To make Facebook into a profitable ad-driven and data-hungry machine, Sandberg created a demand that became the new normal.
The Funnel Advertising Model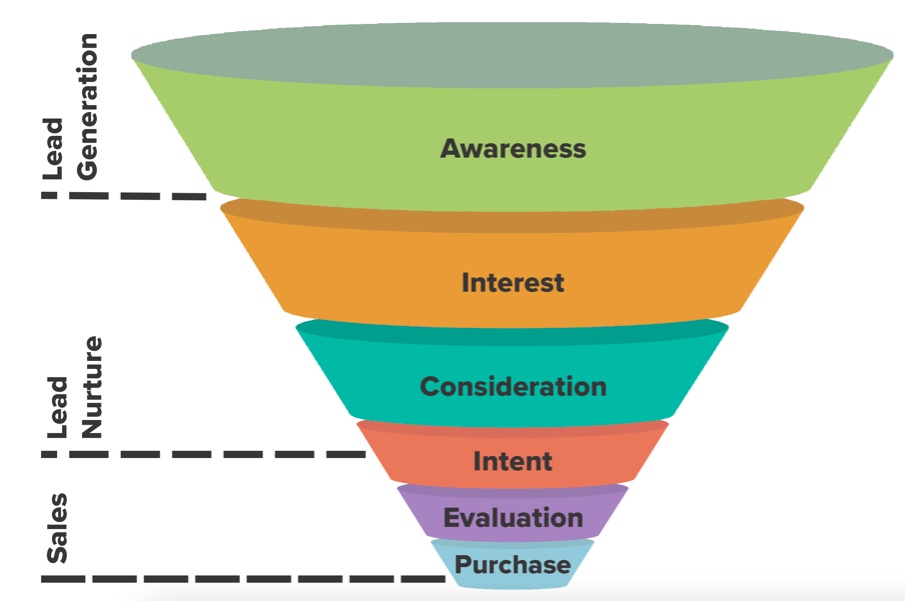 Advertising as a funnel is one of the common models of advertising. As shown in the above image, at the bottom of the funnel are the people on the verge of making a purchase. At the top, there are those who haven't made up their mind or have no intention to shop.
One of the reasons for Facebook's success is that it took the people who didn't come to shop but were turned into shoppers. Here's an excerpt from the book, telling how Sandberg saw Google:
"Employing a well-known metaphor used by MBAs and Madison Avenue types, she described reaching customers through advertising as a funnel. Google, she explained, was at the bottom of the funnel, the narrow neck at which consumers are closest to pulling out their credit cards. Google used data from search queries to push over the finish line those users already in the mood to shop.

The Ugly Truth: Inside Facebook's Battle For Domination, by Sheera Frenkel, Cecilia Kang
Seeing Google as the end of the funnel, she wanted to occupy the top of the tunnel. It is the part that hosted a lot of people. People, that were all Facebook users — Facebook users into shoppers.
Once this was decided, Facebook remodeled online advertising. It changed context-driven ads into targeted ads. They used polls, quizzes, and brand pages to make brands more accessible to users. News Feed became a great way to insert targeted ads.
Today, Facebook is notoriously known for its tracking. So much so that it waged a war against Apple to keep tracking alive. While Facebook claims targeted ads are good for users and buyers, they're seen as a privacy threat by many.
The book An Ugly Truth: Inside Facebook's Battle For Domination is written by New York Times reporters Sheera Frenkel and Cecilia Kang.