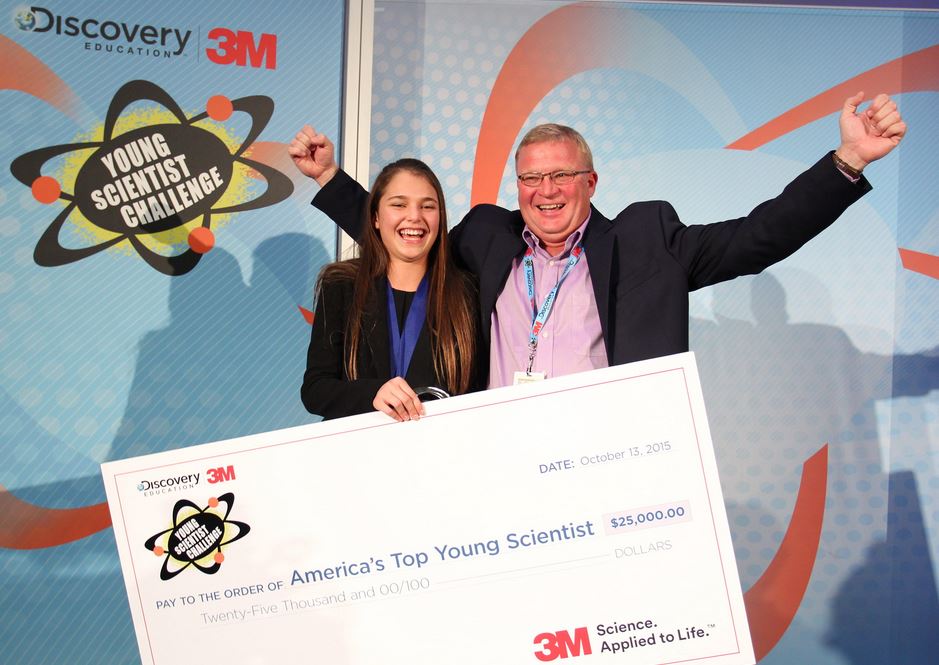 Short Bytes: Hannah Herbst devised a brilliant generator that harvests oceanic energy to generate clean electricity, that could further be used to provide clean water in developing countries. She won America's Top young Scientist award and a sum of $25,000.
T
he situation is worsening and someone has to do something about it. If the most brilliant scientists on the planet had their brains stifled, then the kids have to step up.
Hannah Herbst, a 15-year-old from Boca Raton, Florida has developed a unique method to harvest energy from oceanic currents to generate power and drinking water for the developing countries. She designed an energy probe from a 3D-printed propeller which is connected by a  pulley inside a plastic PVC pipe to a hydroelectric generator.
The device produces electricity by converting the mechanical energy from the ocean currents. Testing her indigenous device in the Boca Raton Intracoastal Waterway (on the incoming currents of Atlantic Ocean), she was able to light a set of LED lights.
Also read: Energy In Used Cigarette Butts Could Power Your Computer
The total cost of this setup was just $12 and as per Hannah's calculations, if the model is scaled up it could harvest enough energy to charge three car batteries in one hour. The device is specifically targeted for the developing countries she says, as the energy is sufficient to power salt desalination pumps to produce fresh water.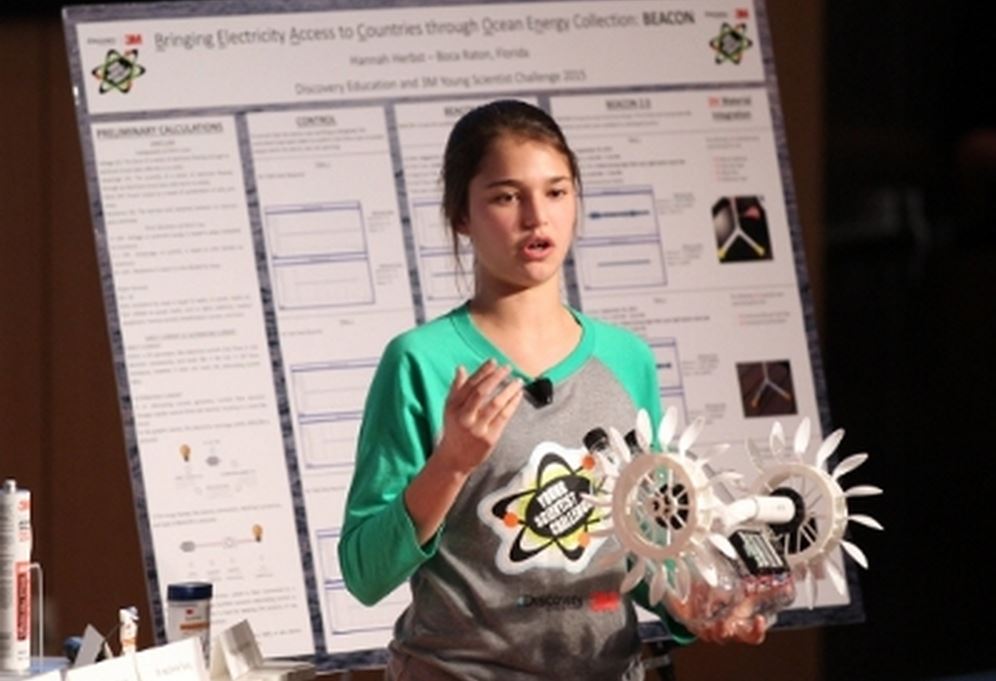 For this achievement, Herbst, a 9th grader, was awarded $25,000 and the title of "America's Top Young Scientist" at 3M Innovation Center in St. Paul, Minnesota.
Now, that was the best project, but her competitors were equally brilliant as well. Raghav Ganesh who is in 8th grade won the second prize for his machine that could check the physiological and environmental factors which can trigger meltdowns in people with Autism Spectrum Disorder.
Another amazing invention was that of a seventh grader, Amulya Garimella who won the third prize was designing a system that keeps a check on the brainwaves and alerts the user whenever he/she is distracted ( I could use that one).
The fourth prize went to Iris Gupta, another seventh grader who devised a technique to prevent allergic reactions by blocking the allergens through nano-particles.
Well, isn't this amazing that the kids nowadays are actually working for the social cause and inspiring hundreds after them unlike few grown-ups in power? Tell us your views in the comments below.
Also read: Get Electricity from Solar Energy-harvesting 3D Printed "Trees"