At its "Next Horizon Gaming" keynote at E3, AMD President and CEO Lisa Su showed off the company's next-generation PC hardware. Talking specifically about the CPU, AMD unveiled its flagship AMD Ryzen 9 3950X processor.
The new 3950X CPU is a part of the upcoming lineup of 3rd generation of Ryzen desktop CPUs. Given the performance claims made by AMD and the equally pleasing real-world experience of PC enthusiasts, it seems that AMD is all set to challenge Intel's complete gaming lineup.
What makes the 3950X CPU special is that it's based on 7nm manufacturing process. By being able to shrink the die size to this level, AMD has been able to achieve a better ratio of performance and energy efficiency.
AMD Ryzen 9 3950X CPU Specs
The new 3rd Gen Ryzen 9 3950X processor comes with 16 cores and 32 threads running at 4.7Ghz clock speed. If numbers interest you a lot, let me tell you that 3950X packs a massive 72MB of cache and 105W TDP.
The AMDs own overclocking team managed to gain a 5.375 GHz clock speed and a Cinebench R20 multi-thread score of 12,167.
Furthermore, AMD claims that it's the highest performing 16-core processor in the market, which makes it a perfect grab for gamers.
In case you're interested in getting your hands on the new flagship CPU from AMD, you can do so from July 7, 2019, by spending $750.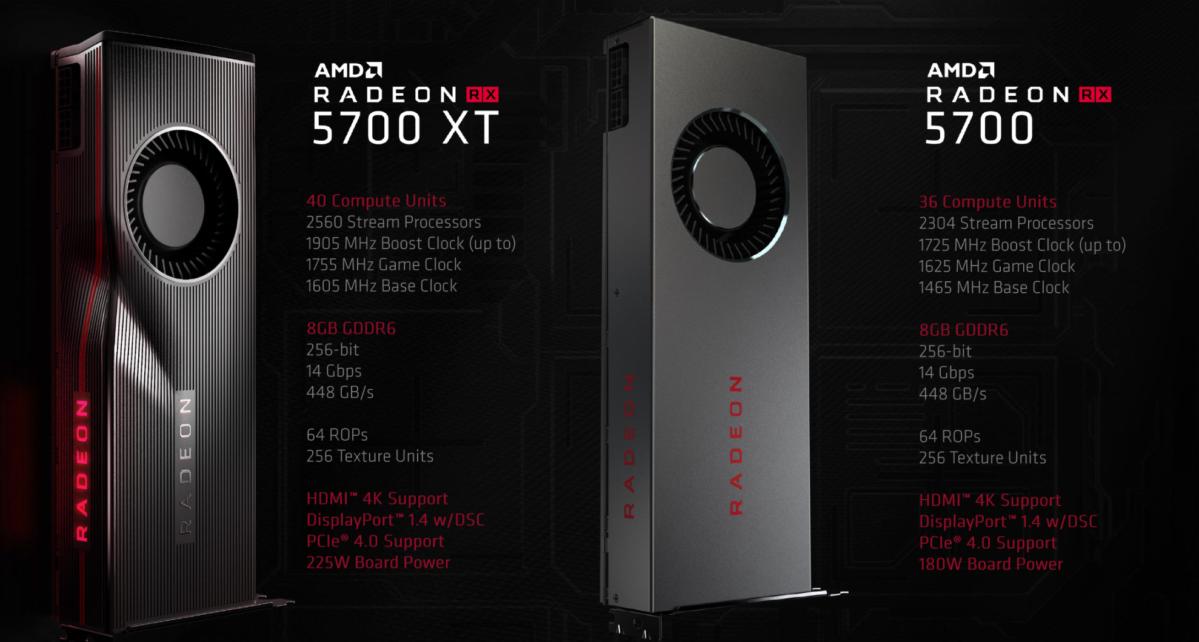 Apart from the 3950X CPU, the company also unveiled two affordable Navi-based Radeon RX graphics cards. The new Radeon RX 5700 XT and Radeon RX 5700 directly compete with GeForce RTX 2060 and RTX 2070.
While the $449 RX 5700 XT is the fastest Navi-nased GPU and also the first PCIe 4.0 card, the regular RX 5700 delivers great value for money at a very competitive pricing of $379.