AMD has just revealed its new line of Radeon RX 6000M Series GPUs, which according to them, can compete with Nvidia's RTX 3080. These GPUs are made primarily for laptops, but they feature AMD's RDNA 2 architecture, which also powers the Xbox Series X and PlayStation 5 consoles.
They also showcased a new 3D chipset architecture for Ryzen 5000 series APUs, boosting gaming performance by a whopping 15%.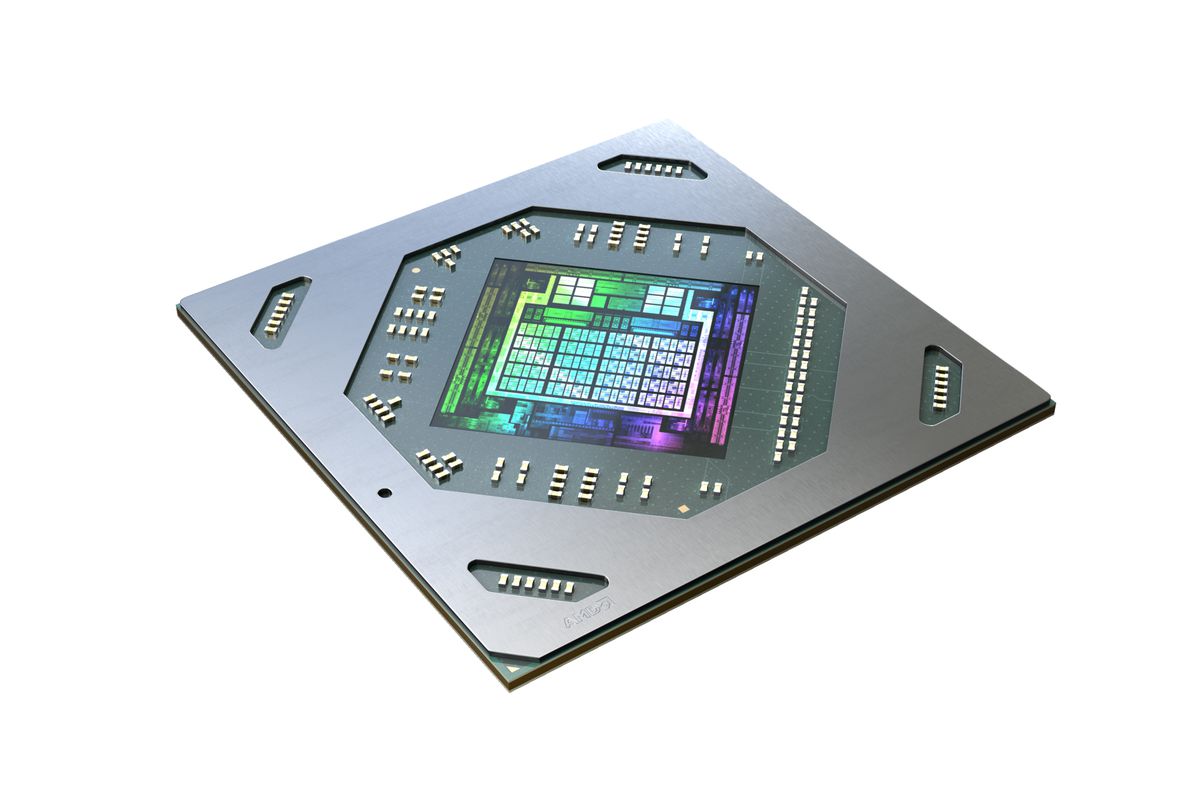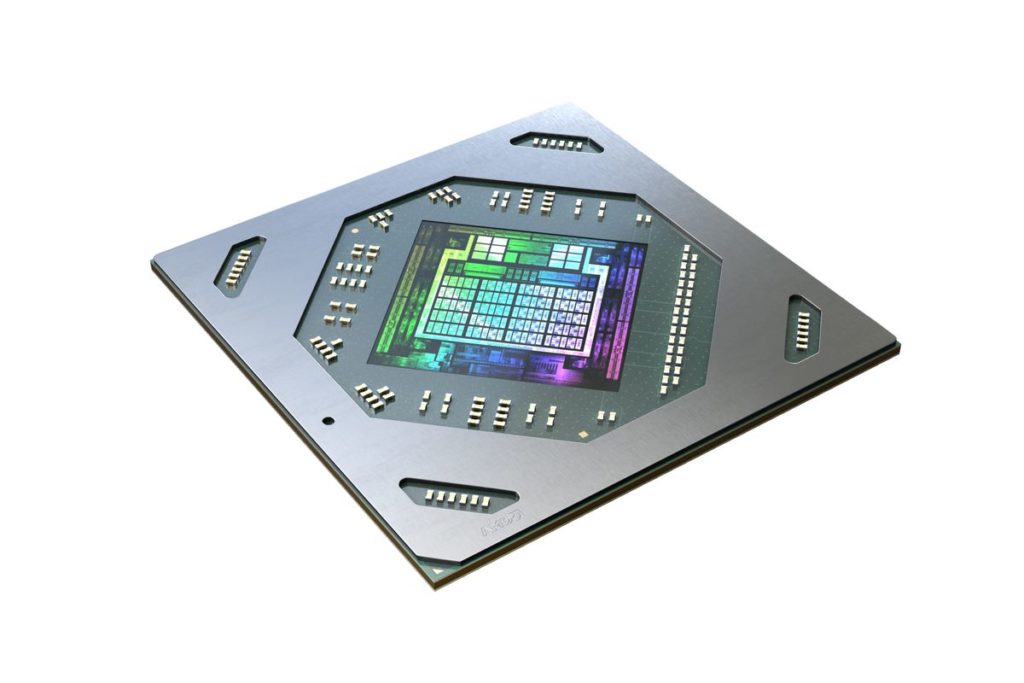 According to the company, the Radeon RX 6800M will run AAA games at a comparable or even better performance than RTX 3080. Whether that is true or not remains to be seen, so keep an eye out for benchmark tests when these GPUs become available.
The company also promises that Radeon RX 6700M will run popular games at 1440p with up to 100fps, while the 6600M is more suitable for gaming at 1080p.
Compared to the previous generation, the 6000 series has 50% better performance and 43% better energy efficiency.
The new flagship graphic cards will be available in early June.
GPU
Max Memory Size(GDDR6)/
Memory Speed
Stream Processors
GPU Power
Game Frequency
Compute Units
Infinity Cache
Memory Interface
Radeon RX 6800M
12GB/16GB
2560
145+ W
2300 MHz
40
96 MB
192-bit
Radeon RX 6700M
10GB/16GB
2304
135 W
2300 MHz
36
80 MB
160-bit
Radeon RX 6600M
8GB/14GB
1792
100 W
2177 MHz
28
32 MB
128-bit
New Ryzen 5000 Series CPU & 3D Chip Technology
In terms of CPUs, the company revealed the new desktop Ryzen 5000 series APUs with integrated graphics, the Ryzen 7 5700G, and Ryzen 5 5600G. They also showcased their new 3D Chiplet technology on a standard Ryzen 9 5900X CPU.
According to the company, this new chip architecture design tripled the amount of L3 cache available to the CPU cores. This resulted in an increase in gaming performance by 15%. A phenomenal increase such as this is only seen with a new CPU architecture. However, AMD achieved this using the same Zen 3 architecture of its standard Ryzen 5000 series.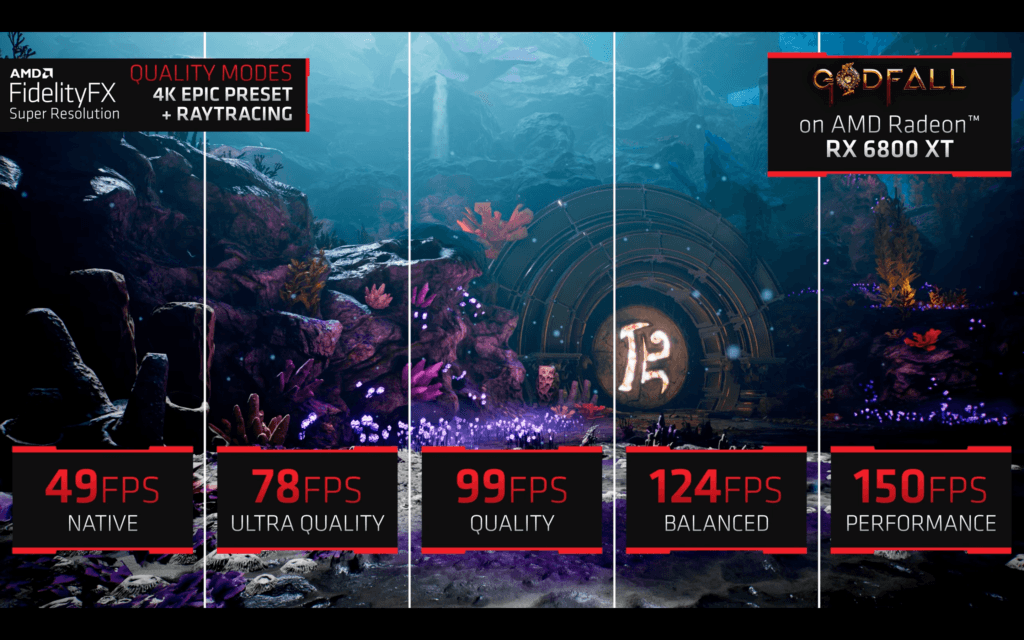 The company also announced the FidelityFX upscaling tech, which is AMD's version of Nvidia's DLSS. It is meant to allow GPUs to compensate for the performance hit imposed by ray tracing by rendering at lower resolutions and then upscaling to a target resolution. The company believes that many developers will be tempted to use it due to it being open-source. Additionally, it will support not only Radeon GPUs and Ryzen APUs but also Nvidia's GeForce series.
You might even see more AMD-powered laptops shortly due to the company's new initiative with OEMs. In this initiative, AMD will work with multiple OEMs to help optimize performance and fine-tune parameters such as operating temperatures, display quality, acoustics, connectivity, battery power, size, and weight for their new devices.
The first of these devices will be the new Asus ROG Strix G15 and HP Omen 16. Obviously, these AMD advantage laptops will be powered by Ryzen 5000 series and Radeon 6000M series.