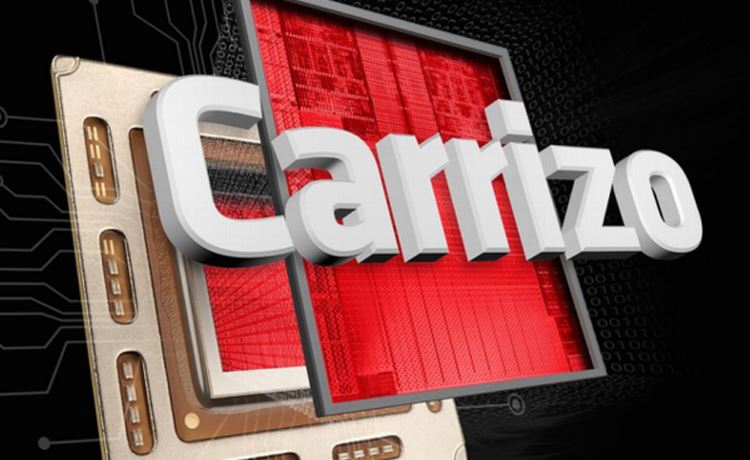 Earlier this year in January, AMD announced that its upcoming chip Carrizo for PCs will be perfect for notebooks and low-power desktops. AMD is using the International Solid-State Circuit Conference as an opportunity to explain how Carrizo chip is better than the previous generation Kaveri. Earlier this year, Intel launched its Core M chips which were the most energy efficient processors in Intel's history.
This Carrizo chip by AMD is focused on improving the running time of laptops. The new chip is based on the successor of the Bulldozer architecture which is currently codenamed as "Excavator". AMD isn't disclosing the actual power consumption and performance improvement but is is hinting at a double-digit improvement in battery life- which is pretty awesome. The newer Excavator architecture makes this Carrizo chip use 40 percent less power than predecessor Kaveri and it's 5 percent faster. This shows that AMD is aiming at the reduction of power consumption as the primary goal.
"As a part of our continued focus on building great products, the advanced power and performance optimizations we have designed into our upcoming 'Carrizo' APU will deliver the largest generational performance-per-watt gain ever for a mainstream AMD APU," said Sam Naffziger, AMD Corporate Fellow and co-author of the AMD presentation at ISSCC.
Also, Carrizo chip is the first processor to achieve the Heterogeneous System Architecture(HSA) spec which lets both integrated graphics and the CPU share memory. This lowers the time needed to complete the tasks.
Also read how MIT researchers are making new transistor circuit to extend battery life to a great extent.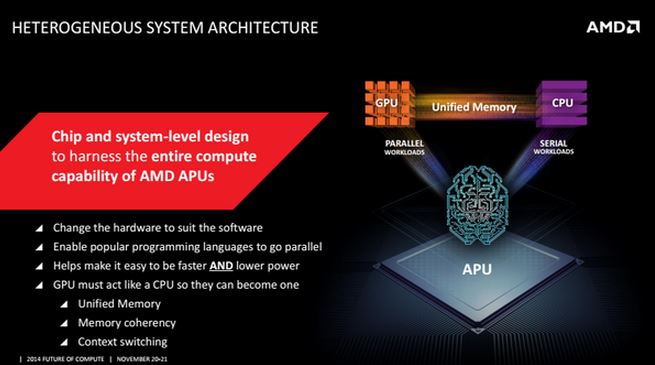 Main features of Carrizo chip:
There are about 29 percent more transistors – 3.1 billion is a huge number – on Carrizo chip in the same space as Kaveri. This improved density helps to gain more area for graphics and multimedia offload.
New Excavator x86 cores improve the instructions-per-clock with 40 percent lesser power consumption.
On-chip H.265 video decoding which is great for all the futuristic low bandwidth 4K video streaming and improved battery life.
Dedicated power supply to newer Radeon GPU cores.
Double-digit percent improvement in battery life and performance with the Carrizo chip.
For the first time, there's integrated Southbridge on an AMD high-performance APU.
What are the power-saving techniques in Carrizo?
According to AMD, the power consumption is reduced by using three techniques: Optimization of voltage of chip, which cuts down the power on CPU by 10 percent and 19 percent reduction on the GPU; and adaptive voltage.The voltage optimization eliminates the power compensation due to "droop"- the unexpected voltage drops in the chip.
The third way is to tune GPU portion for low power which results in an additional 20 percent reduction in power used by graphics as compared to Kaveri.
The outcome which will be worth noticing: if the AMD Carrizo chips will be able to present itself as the low-power consuming powerful chips, or it will remain stuck with the tag of an inexpensive chips.
Also, know how scientists are making DNA hard drives which can store data for over a million years.
---
 Will you go for the AMD Carrizo chip instead of Intel's Broadwell processors? Tell us in comments!
Stay tuned for latest technology news from fossBytes!
---