Amazon has introduced an all-new Kindle e-reader, in addition to its existing e-readers (Kindle Paperwhite and Kindle Oasis) in India.
The main highlight of the new e-reader is the incorporation of an inbuilt front light which can adjust the brightness of the display, providing users with a smooth, convenient, and comfortable reading experience in every possible surrounding.
The new Kindle comes with a 6-inch glare-free display with a pixel density rated at 169ppi. The display supports the improved electronic ink technology for better contrast and prevention of accidental touches on the screen.
The e-reader has 4GB of storage, up to four weeks of battery life, free cloud storage, and Wi-Fi connectivity.
The new e-reader comes with an overhauled design, being lightweight and thin. It comes with the ability to mark books as read when you are done with the reading. All the books marked as read can be viewed on the e-reader as well as the Kindle app available on Android and iOS.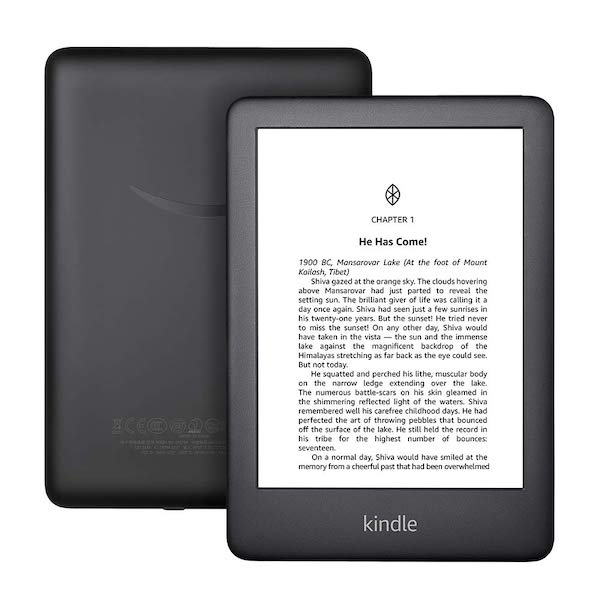 The new Kindle comes with support for the various Kindle family proprietary features such as Goodreads for book recommendations and more, X-ray to understand the books deeply, and Smart Lookup for an integrated dictionary.
Additionally, there is Whispersync, allowing you to start reading from where you left, thus keeping track of the previous usage.
The new Kindle is priced at Rs 7,999 and is now up for pre-orders via Amazon India. It will be available to buy, starting April 10.
Furthermore, you can go for a cover for the e-reader priced at Rs 1,499.