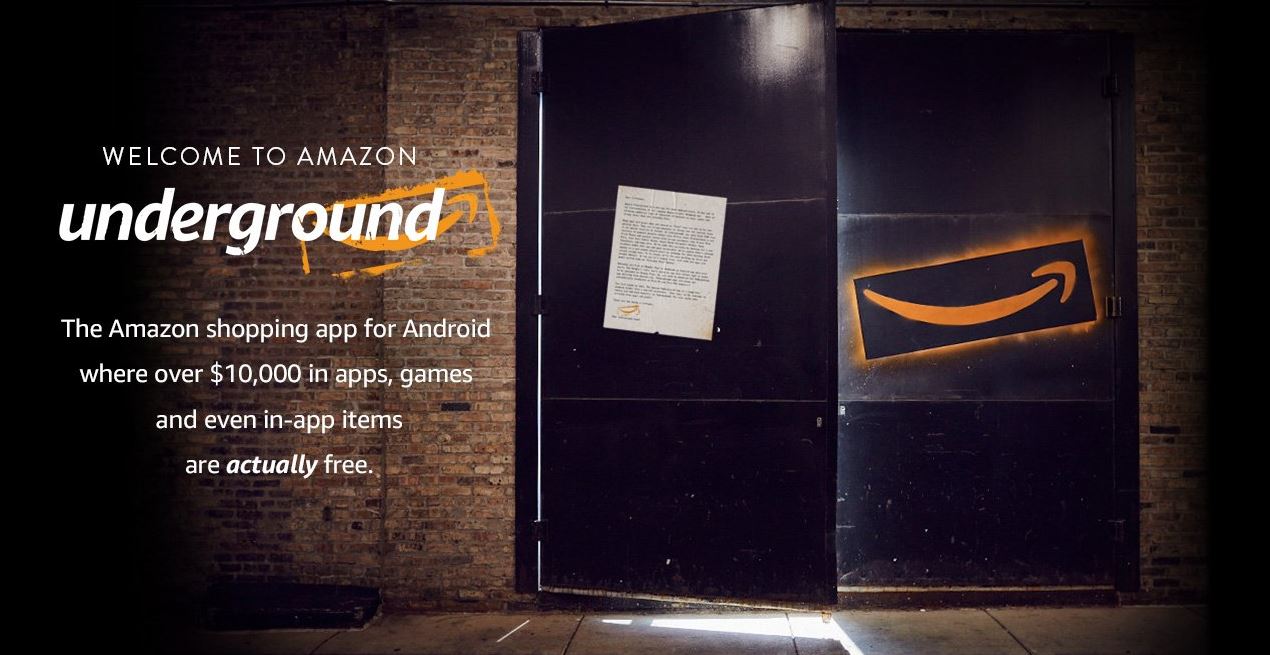 Short Bytes: Amazon has decided to offer about $10,000 worth of Android apps to everyone via its new app Amazon Underground. According to the company, it's a long-term program rather than a one-off promotional thing.
A
re you tired of the in-app purchases inside your Android apps and their paid versions? Are you looking for some new paid apps for free? Answering your prayers, Amazon has launched its new app Amazon Underground that brings the premium version apps for free. Also, there are tons of apps that come for free, but very often they ask you to pay for certain features or levels- Amazon Underground aims to make them free.
Amazon Underground offers 100% free versions of lots of premium apps as well as unlocked versions of the apps that have in-app purchase option. To name a few, paid titles include the likes of Goat Simulator, PhotoSuite 4, OfficeSuite Professional 8 etc. Some of the apps with in-app purchase include Frozen Free Fall, Angry Birds Slingshot Stella, Looney Tunes Dash!, Star Wars Rebels: Recon Missions, and more.
Amazon Underground is a long-term program rather than a one-off promotional thing. The company says that over the time, more benefits will be added to Amazon Underground. Amazon said it's giving away $10,000 worth of apps and games for free through Underground.
Also read: Google Finally Listens to its Users, Android Phones Will Come With Less Bloatware
Amazon has partnered with the app developers and it will be making the payments on your behalf. The e-commerce giant will pay these developers "a certain amount on a per minute played basis in exchange for them waiving their normal in-app fees," the company said. "To be clear, we're the ones picking up those per minute charges so for you it's simply free. Just look for apps with an 'Actually Free' banner."
Normally, you head to Google Play to download an Android app. But, Google doesn't allow an app that provides games and apps to be included on its store. So, you need to find the app from the link given below.