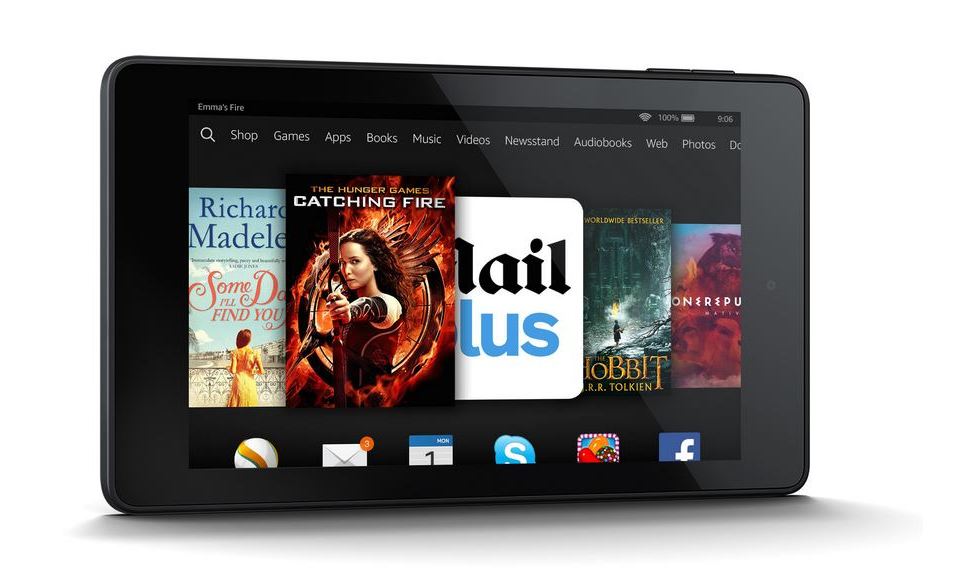 Short Bytes: Amazon plans to release its cheapest $50 tablet later this year. The company is facing stiff competition to Apple and Samsung in the tablet market and wishes to change the figures with its new range of cost-cutting tablets.
I
n yet another experiment to boost its sales, Amazon plans to launch its latest 6-inch tablet for just $50. As WSJ reports, Amazon is struggling to hold the market for its current versions of Fire HD tablets.
Amazon is facing tough competition in the electronic devices market currently dominated by Apple and plans to release its new 6-inch tablet with almost half the price of the cheapest Fire tablet. The new Amazon $50 tablet is set to target the users looking for a low-cost device with multiple features, making it one of the cheapest tablets available.
The news comes prior to Apple's official products launch tomorrow, September 9, where several of its key products including iPhone 6s and iOS 9 are expected to launch.
Amazon's $50 tablet is just half an inch bigger than iPhone 6 Plus -when measured diagonally across the screen but doesn't allow voice calls. The cost cutting is bound to give you a less satisfactory experience in comparison to other high-end tablets. The inferior quality screen, battery life, processing speed are some of the specs that you will have to compromise with.
Amazon was heavily criticised for selling its Fire smartphone at the same cost as that of iPhone last year, despite throwing in a free year of the otherwise $99 Prime membership.
The Amazon $50 tablet will hit the markets later this year, along with its 8-inch and 10-inch screen tabs.
Amazon is losing big time to Apple and Samsung in the US tablet market and this could be counted as a desperate attempt by the e-commerce giant.
Are you going to buy this Amazon $50 tablet? Tell this in the comments below.
Also read: Dell Latitude 12 Rugged Tablet is Built For "World War 3", Can Survive Anything