Amazon has made a big move in India by adding its first-ever celebrity voice to Alexa. The voice of popular star Amitabh Bachchan is now available on Amazon Echo and mobile Alexa-enabled devices. Likewise, this seems like an effort to lure in more users from India.
The company first rolled out a celebrity voice back in 2019 when Alexa could sound like Samuel L. Jackson. Moreover, the Amitabh Bachchan celebrity voice is available to purchase at an introductory price of 149 INR ($2) for the first year. Furthermore, the regular pricing is said to be 299 INR.
Use Amitabh Bachchan's voice on Alexa devices
Alexa-enabled devices, including the Amazon Echo series and smartphones with the Alexa app installed, can use the new celebrity voice. "Amit Ji" will be the hotword for Wake Echo devices to replace the default hotword "Alexa." You can use voice inputs in both languages – English as well as Hindi. Users can give commands as they do to Alexa, like "Amit Ji, what's the weather?"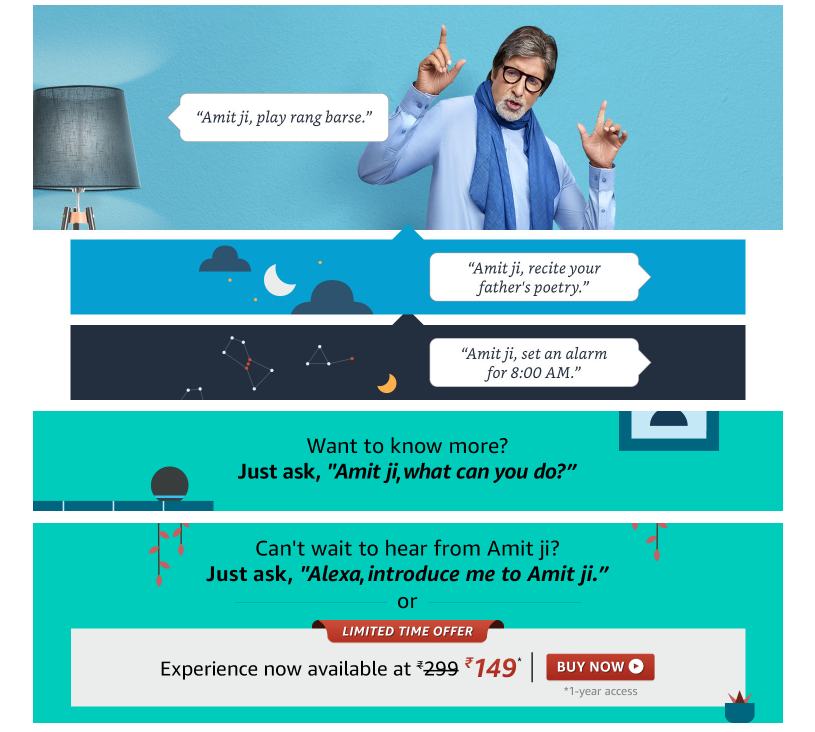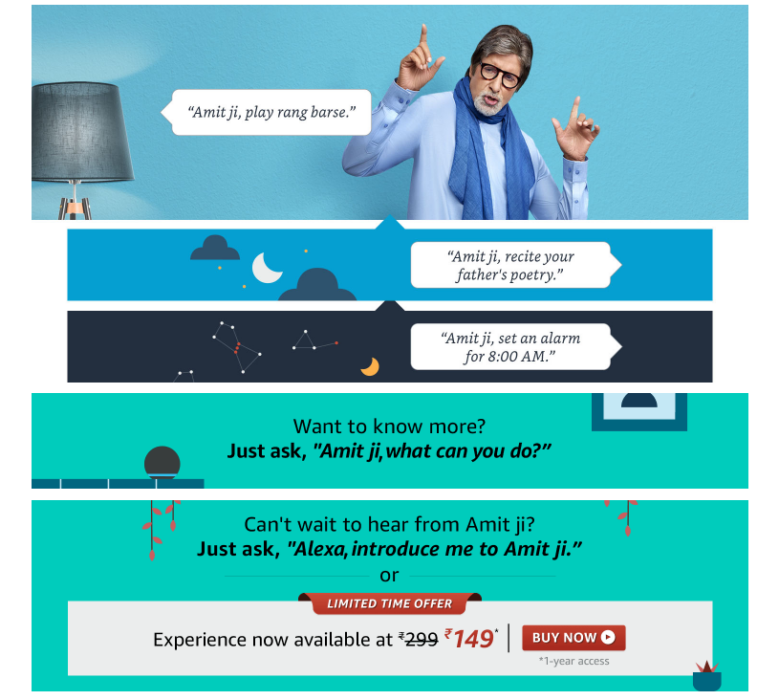 Amazon has highlighted various commands to try using the new voice. You can hear Amitabh Bachchan's father's poetry or ask him to set the alarm. Here's how to enable and purchase Amitabh Bachchan's Celebrity Voice.
1. Wake up your Alexa device by saying, "Alexa, introduce me to Amit Ji."
2. Your Echo device will now play a conversation between Alexa and Amitabh Bachchan. To this end, you will be prompted with the pricing. Say "yes" if you want to purchase the voice pack right away.
3. Alexa will ask for your preferred payment method, including Amazon Pay balance or Amazon Pay UPI. Choose one to continue.
4. Once paid, you can enable the Amitabh Bachchan voice pack by asking Alexa to change it from the Alexa app.
5. If you choose to purchase it later, say "Alexa, buy the Amitabh Bachchan voice pack" and follow the instructions as told by Alexa.
Would you purchase the said voice pack? Let us know in the comments below.