W
ant a free iPhone 7? Just start making memes with a focus on one guy Alisher Usmanov doesn't like, Alexei Navalny.
For those who don't know, including me, until I came across this piece on Buzzfeed, Alisher Usmanov is the co-founder of the Russian company Mail.ru who was dragged into a corruption controversy by Alexei Navalny, a politician belonging to the opposition in Russia.
In the video uploaded in March, Navalny accused Usmanov of bribing the Russian Prime Minister Dmitry Medvedev with a lot of property as charitable gifts. This video sparked nation-wide protests while, in April, Usmanov accused Navalny of defaming him and warned that he would sue him.
The defamation trial began in mid-May and on the same day Usmanov made a video reply on the Russian social network VK, asking Navalny that if he pays taxes or not. This was followed by a video response from Navalny.
Meanwhile, various memes and photoshopped snaps from Usmanov's video started to surface on the Russian internet, mostly funny dig at him but making him an overnight internet sensation.
https://twitter.com/romabordunov/status/867296342124744704
"Making an appointment to get nails done."
This might have to give him the idea to host an iPhone giveaway contest called Usmanov Challenge, rewarding netizens for making the best meme based on his video. He announced he would award the winners with a free iPhone 7 and an autographed T-Shirt.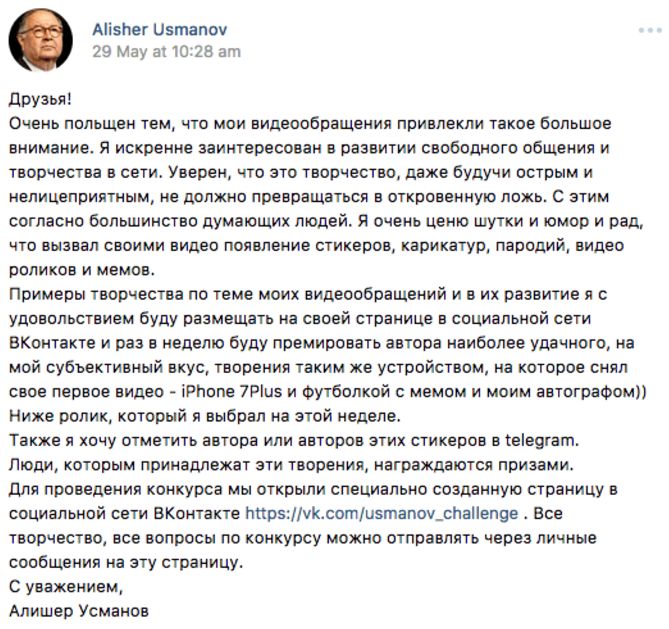 Navalny lost the defamation case against Usmanov, but he refused the court's order to take the video of Usmanov he uploaded earlier.
Many of the memes submitted during the contest explicitly target Navalny. Usmanov announced the names of the first set of winners on Monday. However, there is no known end date for the challenge, and the submissions are still coming in on the contest page.
Winner 1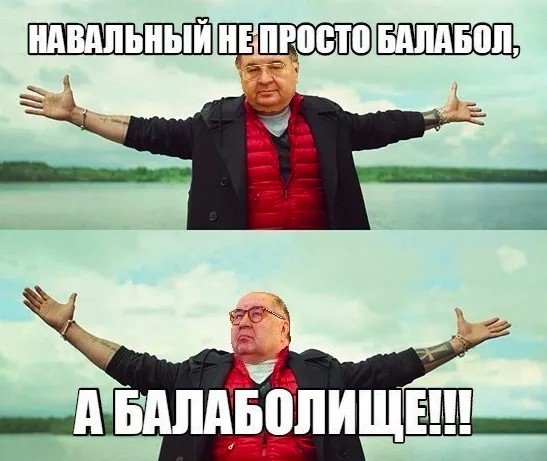 "How big is Navalny's mouth?"
"This big!"
Winner 2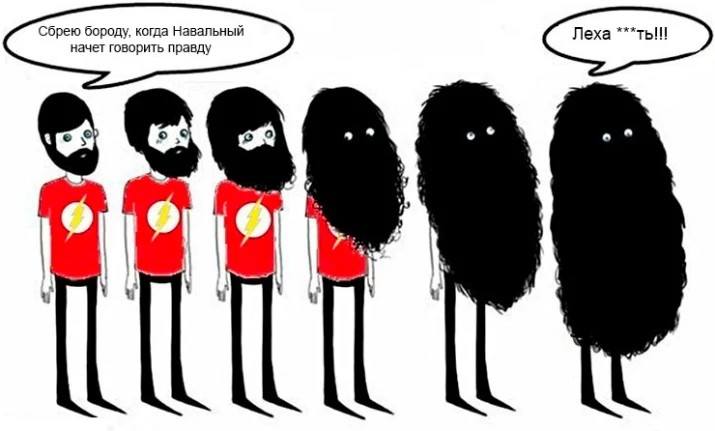 "I'll shave when Navalny starts telling truth." "Damn you, Alexey."
Winner 3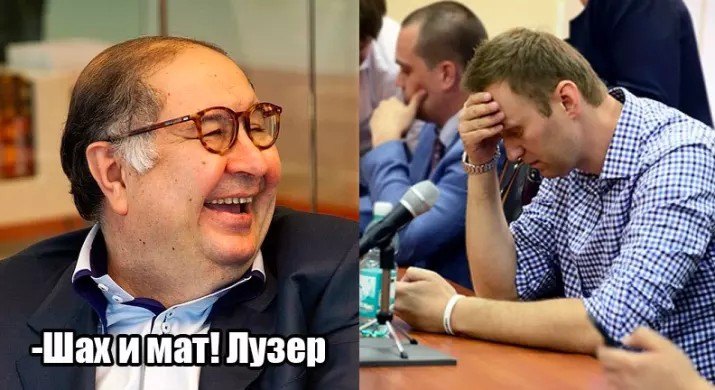 "Checkmate, loser!"
According to Buzzfeed, Usmanov said that the competition would continue indefinitely. There is an uncertainty about the end date. So, people can still brain to work out some crazy meme that Usmanov might fall for.
This is not the first weird free iPhone offer we have seen. Last year, a Ukraine-based retailer was giving free iPhone 7 if you officially changed your name to "Seven iPhone".
Got something to add? Drop your thoughts and feedback.