Amazon Alexa, the virtual assistant that lives in Echo devices, has reached many homes in different parts of the world. But many Chinese schools-going teens are working at Foxconn factories overnight to manufacture the Echo devices and achieve that goal.
An investigation (via The Guardian) done by China Labor Watch (CLW) accuses Foxconn of conducting illegal child labor practices at its Hengyang factory in China.
Foxconn, based out of Taiwan, hired the Chinese school-going kids aged between 16 to 18 as "interns" for a couple of months to meet peak season demands. There isn't anything wrong with this as the Chinese law permits factories to hire students aged 16 and above.
But the situation becomes illegal because Foxconn is making those students work overtime and even night shifts to meet production demands.
China Labor Watch is a New York-based organization which works for the welfare of the workers in China. It was able to arrive at the said conclusion after interviewing several students at the Foxconn factory and gaining access to some leaked documents.
Why they're hiring students?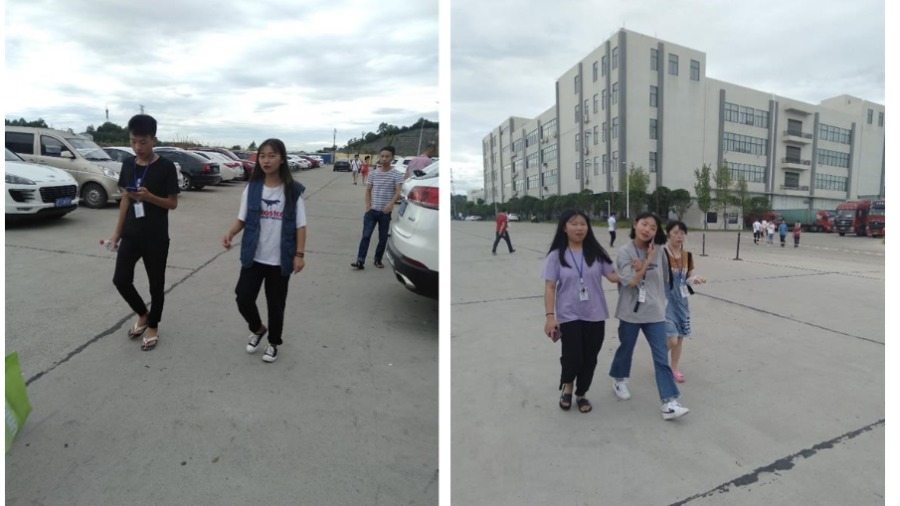 Foxconn is widely known for manufacturing Apple's iPhone. But it's also Amazon's supplier for Echo-branded smart speakers and Kindle e-readers among other products.
The rising popularity and adoption of Alexa smart speakers motivate Amazon to produce more, which eventually puts more pressure on the Taiwanese firm. Earlier this year, Amazon disclosed that it has shipped more than 100 million Echo speakers globally.
CLW says the situation has worsened since it last investigated Foxconn in 2018. Back then, the company hired way more dispatch workers (temporary but experienced workers) than the legal limit imposed by the Chinese government.
Foxconn resorts to hiring interns because it has a shortage of full-time workers in China. By hiring them, the company saves some cash as kids are paid less than what Foxconn would pay to a dispatch worker.
CLW found that by July 26, 2019, Foxconn had already hired more than 1,500 interns from vocational schools. The company was paying them $1.42/hour as basic wage (joining bonus and living expenses extra). For comparison, the pay rate for dispatch workers is $2.06/hour.
However, CLW notes basic wages and subsidies have decreased since last year for both interns and dispatch workers.
Partnership with schools
According to the leaked documents, Foxconn usually partners with schools who send their students to work as interns. For that, the company pays schools 500 Yuan per student per month.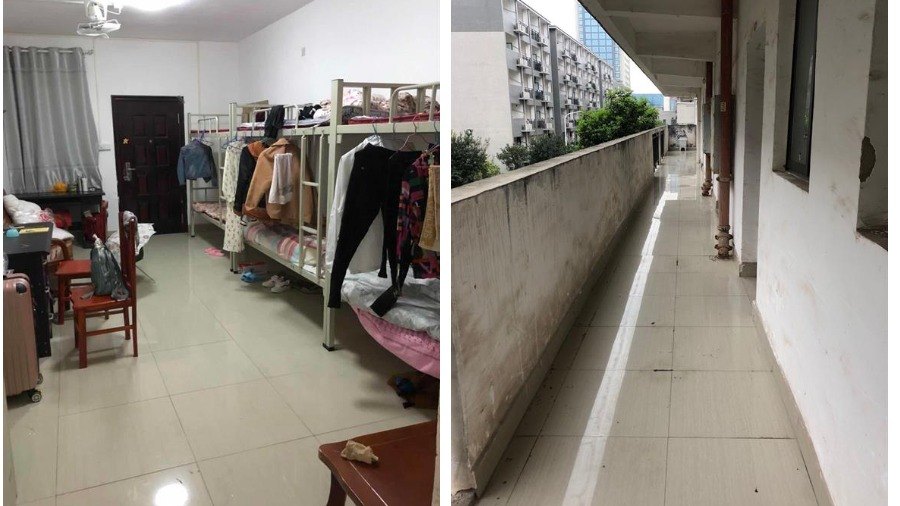 During the internship, the students are mostly required to live in factory dorms, and their job is counted as work experience. They are accompanied by teachers who get subsidy for managing the students and making sure they work as intended.
The CLW report reveals that teachers put pressure on the students to work overtime and night shifts to meet production goals. Many interns work for 10 hours a day (6 days a week) which includes 8 hours of regular work.
The interns who refuse to do so get fired. Also, CLW says there have been cases of teachers verbally and physically abusing the students, which makes the situation even worse.
There is no choice
"I had no choice, I could only endure this," a 17-year-old girl told the CLW researchers. She joined the production line last month and was tasked to put a protective film on 3,000 Echo devices every day.
She complained that she was doing a lot more work than initially discussed. She informed her manager that she doesn't want to work overtime. But he, in turn, notified her teacher, who threatened that her graduation and scholarship application would get affected if she refuses.
The job also brings in possibilities of health-related issues as the children do repetitive work for longer periods time keeping their heads down. As per the law, their frequency of repetitive motion can't exceed 50 per minute, which is getting violated in Foxconn's case.
What Foxconn and Amazon say
Foxconn tried to defend itself by accepting the illegal child labor practices happening at its factory and by providing compensation.
"We have doubled the oversight and monitoring of the internship program with each relevant partner school to ensure that, under no circumstances, will interns [be] allowed to work overtime or nights," Foxconn said in a statement.
It has paid additional wages to impacted students and said that "there have been instances in the past where lax oversight on the part of the local management team has allowed this to happen."
Speaking of Amazon, the e-commerce giant is investigating the reports. A spokesperson told The Guardian that "appropriate actions" will be taken if they find any violations.
"We are urgently investigating these allegations and addressing this with Foxconn at the most senior level. Additional teams of specialists arrived on-site yesterday to investigate, and we've initiated weekly audits of this issue."
It isn't the first time
It is not the first incident where Foxconn has come under fire for employing children illegally. Back in 2017, there were reports of students working overtime at Foxconn factory to prepare the stocks for iPhone X.
Both Apple and Foxconn admitted that they were aware of the situation and said an investigation was ongoing. But Apple suggested that the overtime was a voluntary decision, and proper compensation was provided for the same.
Adding to Apple's child labor controversies, in 2016, human rights organization Amnesty International accused Apple, Samsung, and Sony for failing to ensure that children are not hired to mine minerals used in smartphones.
The organization found that kids as young as seven years in age were found working in dangerous conditions mining Cobalt in the Democratic Republic of Congo.
One big reason why such incidents happen is the cut-throat competition that forces companies to stick to their deadlines and meet production goals.
Here the shortage of workers (and that too skilled) makes the situation even worse. That's where companies go on to defy the laws, multiple times as we have seen in the case of Foxconn. In 2013, Apple conducted an internal audit and found that Foxconn had hired 74 kids who were below the age of 16.
Due to its cheap labor, China has been at the center of manufacturing for decades. But now companies have started to look elsewhere.
Recently, India, with a mostly young workforce, has projected itself as a new production hub. And many leading companies, including Apple, have moved parts of their production process to India. For instance, Foxconn has set up a 160-acre factory near Chennai to produce the newer models of iPhones.
Anyway, according to the CLW's found Li Qiang, the need of the hour is that companies (read Amazon and Foxconn) should be open to independent auditors who can monitor the working conditions and help address any possible violation of laws.